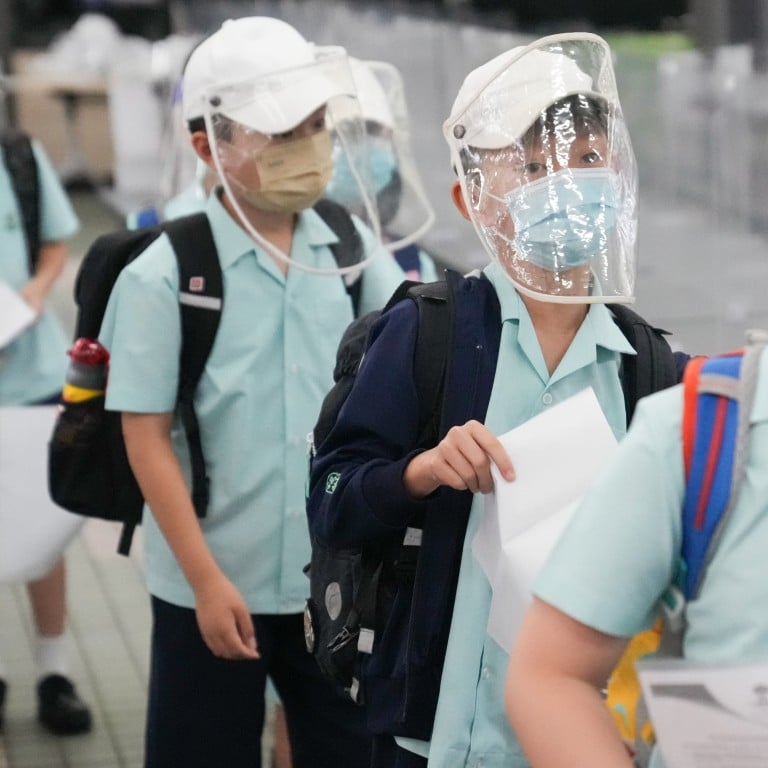 Opinion
Editorial
by SCMP Editorial
Editorial
by SCMP Editorial
Hong Kong's young need our help to rebuild their lives
Every effort must be made to ensure children, who have suffered mentally from anti-Covid-19 measures, have sufficient support emotionally as well as with their studies
The impact of the pandemic and Hong Kong's measures to combat it have been felt in all sectors of society and every walk of life. But the disruption caused to the lives of schoolchildren has been especially severe and the consequences may be long-lasting. Recent surveys have underlined the challenges faced by children as they return to school after long periods of online learning and restricted opportunities to socialise.
An index measuring the happiness of schoolchildren has fallen for the first time in four years, Lingnan University revealed. The pressure felt by students to catch up with the curriculum was highlighted as a key source of stress. Another survey showed primary school children are spending seven hours a day on their gadgets, up from two hours before the pandemic. The figure for secondary school children also increased. Researchers raised concerns about students not getting enough sleep, threatening their physical and mental well-being. They said class suspensions should be "the very last option" in future.
In September, a study showed the suicide rate among children under 15 stood at a record last year. This disturbing development was, in part, attributed to disruptions in learning caused by school closures. Thankfully, face-to-face classes have now resumed, although with testing and vaccine requirements. While there are concerns about Covid-19 spreading, there is no doubting the disruption closures have caused to the everyday life of students.
The ability to meet and interact with others is an important part of a child's education. Without it, students may lose their self-esteem, suffer from anxiety and depression and become increasingly withdrawn. Now they face the challenge of adapting again as they resume school life and strive to catch up. Every effort must be made to ensure they have sufficient support emotionally as well as with their studies. Schools, parents and officials responsible for education must understand the pressures they face and ensure children receive help when they need it. Hong Kong's future depends on nurturing its young talent and providing children with the skills they need to fulfil their potential. The pandemic has hit them hard. Now, it is time to help the young rebuild their lives, reconnect and progress.