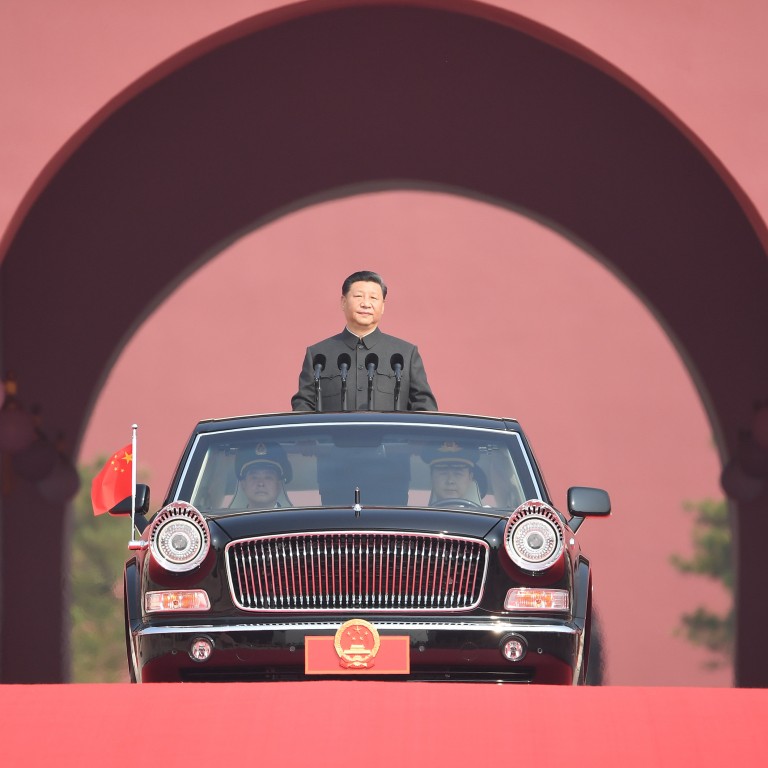 China's economy after 10 years of Xi Jinping: what worked, what didn't
Xi's biggest problems – economic slowdown, demographic challenges, inequality, pollution – were inherited but so were the main policy solutions
What changed most under Xi was the mode of implementation – announcing major policies suddenly and without much apparent deliberation has been economically harmful
Xi Jinping is poised to become the first three-term president in Chinese history when the Communist Party's
20th National Congress
convenes this month. That makes this an opportune time to take stock of Xi's economic-policy record from the past 10 years and explore some steps to improve economic performance.
When Xi assumed China's top political position in 2012, the economy was thriving but also had many serious problems. Gross domestic product had been growing at an average annual rate of 10 per cent for over a decade. But a slowdown was inevitable, and growth rates have declined almost every year since 2008.
By the start of this century,
inequality in China
had surpassed that of the United States. Meanwhile, pollution was literally killing China. By 2013, Beijing's air had an average of 102 micrograms of PM2.5 particles per cubic metre. Chinese city dwellers increasingly complained about the cardiopulmonary illnesses and early mortality associated with pollution.
China was also plagued by water pollution, owing to the chemical run-off from its factories, farms and mines. In rural areas, entire villages and towns sometimes had to move because their water supply had been irreparably contaminated.
These trends left the government stuck between a rock and a hard place. Though policymakers needed to keep the population from ballooning, they also needed to maintain the supply of young working people. Social discontent was rising and public perception of government corruption doubled between 1991 and 2012. Around 1,300 labour strikes were documented in 2014; by 2016, that figure had more than doubled, to 2,700.
Xi took great pains to confront these challenges. But the results have been mixed. PM2.5 readings in major cities like Beijing and Shanghai have been halved over the past 10 years, and China's Gini coefficient is back below that of the US. But other indicators are less favourable.
Still, it would be misleading to lay all of the past decade's accomplishments and failures at Xi's feet. Xi inherited the biggest problems he has faced, which were the consequences of China's rapid growth, and political and economic history. Xi also inherited the main policy solutions.
After all, China started requiring state-owned energy grids to invest in renewable industries back in 1994, and earlier governments also emphasised policies to improve conditions for the poor. Basic medical insurance was introduced to urban areas in 1998 and rural areas in 2003. Aggregate inequality began to decline two years before Xi taking office, and earlier governments regularly pursued their own anti-corruption drives.
As Xi continued many of his predecessors' policy initiatives, the things that were improving continued to improve, and problems that were hard to fix remained unfixed. What changed most under Xi was the mode of implementation.
This trial-and-error method had the advantage of creating political space for deliberation among important stakeholders, leading to the success of highly complex initiatives such as China's national health policy. It also allowed for flexibility. And because these policies were not associated with any one person, the political costs of admitting mistakes were low.
Xi has dispensed with such subtleties, announcing policies personally, suddenly and without much, if any, apparent deliberation. This modus operandi has been economically harmful, even when the motivations are benign or well-meaning.
The economic ramifications reach beyond education. The possibility of sudden and unanticipated policy changes discourages investments in all sectors.
The implications for the Chinese economy are clear: the authorities should stay the course in terms of economic-policy goals, but change their policymaking methods. Moving slowly and cautiously served China well for more than 40 years. It could work well for many more.