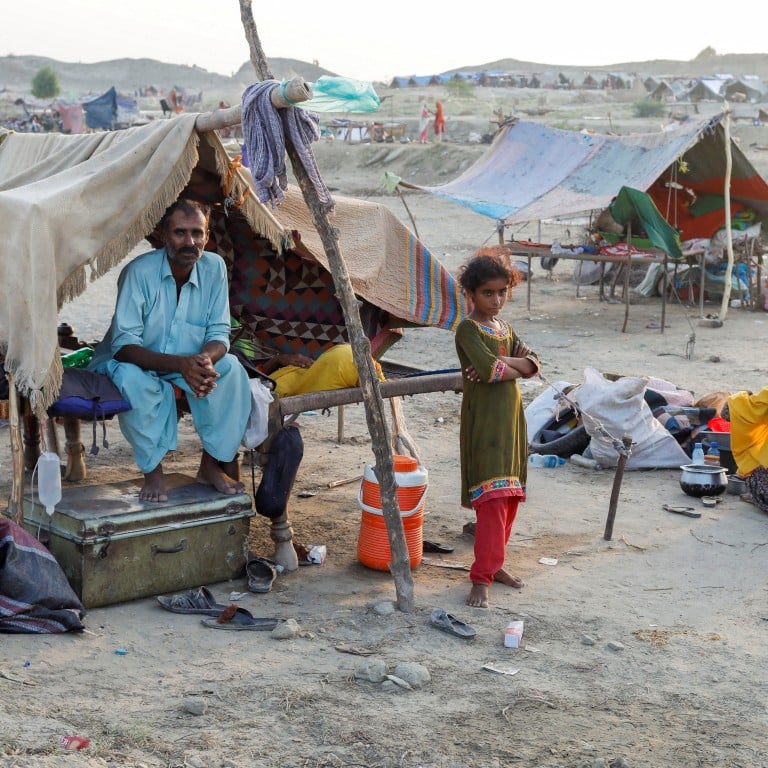 COP27: Rich nations must take responsibility and pay for the climate damage in poor states
As rich nations resort to coal in an energy crisis while resisting calls for climate reparation, poor countries continue to suffer the worst effects of climate change
At COP27, a climate loss-and-damage facility must finally be set up to compensate vulnerable states, which must stand together for a louder voice
Dubbed a "necessary evil" move, Germany plans to reactivate its network of 21 coal-powered plants to escape Russian President Vladimir Putin's energy chokehold. Germany needs warmth for the winter, and the energy shortfall has forced the state to produce this heat at the expense of the planet. France, Italy, Austria and the Netherlands have announced
similar plans
under the same rationale.
The climate will change, the vulnerable must suffer, but what else must rich states facing the energy crisis do?
One state's emissions are another state's disaster. None of the rich nations is among the top 10 states most
vulnerable to climate change
over the past decade, according to the Global Climate Risk Index. It's safe to assume as rich states become more energy-secure, poor states will become more susceptible to climate change.
This susceptibility has never been more evident. Pakistan, eighth on the list, is facing one of the most
catastrophic flood
events in history, affecting 33 million people. "Communities in Pakistan have done little to cause the climate crisis, but they are the ones who are now enduring the tragedy and bearing the cost," said Teresa Anderson, global lead on climate justice for ActionAid International.
According to Anderson, it's past time for rich states to take ownership of this "fundamental injustice", which their emissions are causing, and agree to a financial mechanism to help address it. She identified a loss-and-damage facility as a much-needed financial instrument to cover the costs, and the coming
COP27 climate change conference
in Egypt as the platform where it must be agreed upon.
The flood-hit communities of Pakistan are
appealing desperately
for support. Are international institutions ready to dive in and deliver?
It was at COP18 in 2012 that states decided the convention's role would be to promote approaches to address the unavoidable loss and damage associated with climate change. This led to the establishment of the
Warsaw International Mechanism
at COP19. The mechanism's primary functions are to enhance understanding and action. So far, much of its work has focused on addressing the former, with very little of substance on the latter.
The inaction has continued. At
COP26 in Glasgow
last year, the issue of climate reparations and establishment of a loss-and-damage facility to do so – raised by developing countries and civil society organisations – was strongly resisted by the rich nations, including the United States and in the European Union. Such a facility would have concretised the onus of climate disasters on rich states and rightly so.
More distressingly, the rich states argue it is better to cut emissions (which most are not doing) and to help vulnerable states strengthen their adaptation plans to minimise the loss and damage from climate change. Is climate adaptation without a loss-and-damage facility really the better approach? Pakistan's latest floods suggest otherwise.
After the 2010, 2011 and 2012 floods, several substantial adaptative measures were implemented across Khyber Pakhtunkhwa. Yet this year's floods still caused massive loss and damage. The adaptative measures helped save lives, but there is no reparation for the economic and non-economic losses.
Still, the momentum gained on the loss-and-damage issue – which was deferred but not derailed – at COP26 was considered a success. Could 2022 be when loss and damage is taken up as a high-priority agenda point? Sadly not. While it has been included in the provisional agenda, its addition in the formal agenda is yet to be agreed upon.
The Conference of Parties has sent a clear message to the vulnerable states – save yourselves; rich states are not ready to take climate responsibility. What then?
Firstly, COP27's discourse must include and discuss climate action, not just in peace but in crisis. Reductive idealistic assumptions of peace oversimplifies the discourse for the sake of pushing forward. Rich states must be made aware of their roles and responsibilities in a crisis so they may be held accountable.
Secondly, and more importantly, it's time to think regionally: climate change is a borderless issue and requires borderless thinking to address. Vulnerable states must unite, align and pave the way for collaborative thought to amplify their voice in the international arena.
Pakistan must lead the collaboration as it does in the suffering. In an environment where peer pressure is the principal accountability tool, to hold the ground, we must carry weight. Alone, we can be so little; together, we can be so much.
Rizwan Basir, a sociologist, works as a Senior Technical Specialist at Climate Resourcing and Coordination Center (CRCC) based in Islamabad, Pakistan