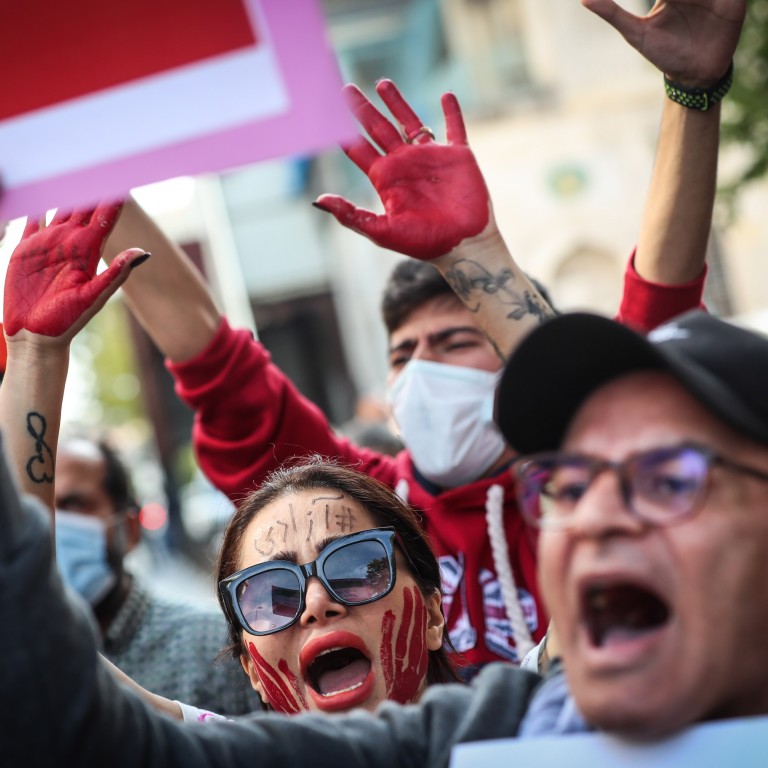 Iran is rocked by Mahsa Amini protests, but a second revolution is not yet on the cards
The scenes across Iran should be no surprise after years of economic mismanagement, state brutality and heavy spending that fails to benefit the public
The revolt seems to be spreading as workers walk off the job in solidarity, but the loyalty of state security forces will shape the future of the protests
This time could be different. Iranians have protested before – in 2009, large numbers rose up after an election widely seen as rigged – but not since the 1979 Islamic Revolution have scenes like the recent ones been seen across Iran. More than three weeks into
the current protests
, it is becoming clear that truly historic events are unfolding. But the Iranian regime is not done yet – it is still too early to know if this will be a true second revolution.
These protests should come as no surprise, though. In recent years, Iran has been hit by crisis after crisis following decades of mismanagement and brutality from the Islamic Republic's leaders.
When Covid-19 hit, Iran's initial response was inaction and complacency. The result is the highest Covid-19
death toll
in the Middle East.
The numbers are damning. The cost of goods and services has increased more than 1,100 per cent in the past 10 years, with staples such as cooking oil almost 4,000 per cent higher and dairy prices more than 2,000 per cent higher. Iran's currency, the rial, has collapsed, today just 10 per cent of its value a decade ago.
A public response from disillusioned and disenfranchised youth – who represent a growing percentage of the population, with the average age around 31 – might have come earlier were it not for the pandemic. As the Covid-19 crisis eased, all that was needed was the right spark.
There are obvious parallels with Iran. Key elements such as the Basij – a paramilitary volunteer militia established in 1979 on the orders of Ayatollah Khomeini – and the Islamic Revolutionary Guard Corps (IRGC), which is an army in its own right, are ideological forces who swear allegiance to the supreme leader rather than the Iranian state.
The test in the coming weeks will be which has more staying power – the determination of protesters risking their lives for freedom, or the self-preservation-motivated brutality of the regime. The protesters will have to do this on their own, and they know it. The next few weeks will tell us which way Iran will go.
Hagai M. Segal is a leading authority on geopolitics, counterterrorism and the Middle East