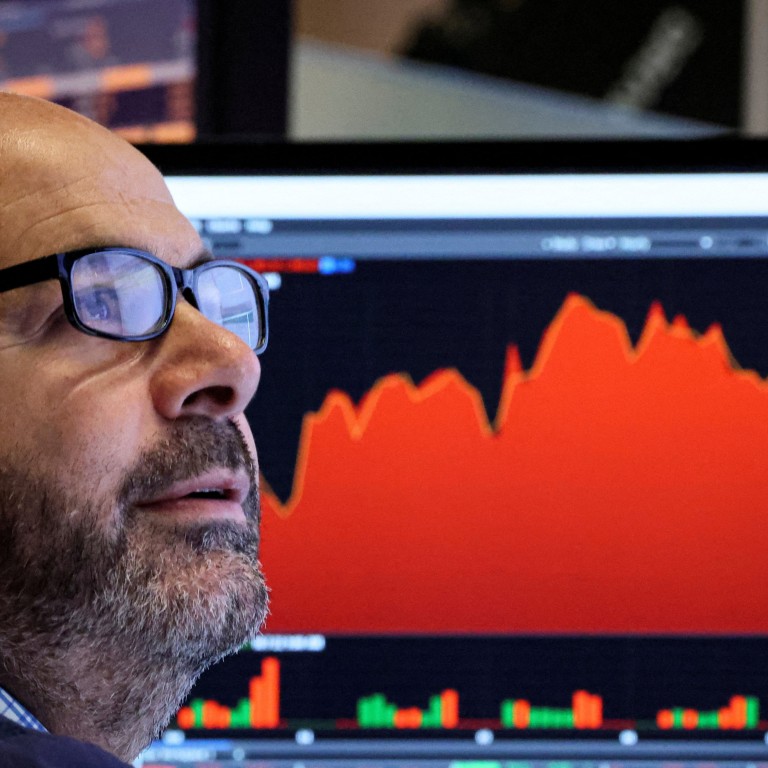 Opinion
Macroscope
by Sylvia Sheng
Macroscope
by Sylvia Sheng
Higher interest rates are still likely despite weak demand and weak growth prospects
The commitment of policymakers at major central banks to reducing inflation even if it drags down growth suggests another lacklustre year ahead
Cooling consumer demand and business investment are also fuelling a weaker growth outlook, but a pivot to looser monetary policy looks unlikely
Global equity markets have been nothing if not volatile in recent months. September lived up to its reputation of being a bad month for
equity market returns
historically. The S&P 500 index slumped 9.3 per cent in September, the worst monthly return since the Covid-19 pandemic hit the United States in March 2020.
October kicked off with
a significant rally
in stocks fuelled by speculation that central banks could soon ease up on their interest rate increases. However, that enthusiasm quickly reversed as hopes for a dovish policy pivot faded amid hawkish rhetoric from US Federal Reserve officials.
Global equities are likely to continue to face headwinds. The trade-off between growth and inflation in the global economy has deteriorated sharply in 2022. Central banks are
tightening monetary policy
aggressively to contain inflation.
Meanwhile, growth has already slowed under pressure from various shocks such as high energy prices. As projections from the September Federal Open Market Committee meeting make clear, interest rates will remain elevated throughout next year and policymakers are fully committed to reducing inflation even if it takes a toll on growth.
Consumer spending on goods has stagnated through most of 2022. The transition back towards services spending appears to be in its early days. For example, the goods share of US household consumption is still elevated, and there is ample room for further correction.
Moreover, the softening global capital expenditure cycle is weighing on emerging Asia's capital goods exports such as machinery. The global goods slowdown is especially challenging for small, open economies such as South Korea and Taiwan, which are more exposed to external demand.
Even with a weaker growth outlook, a swift loosening of monetary policy appears unlikely. As inflation is sticky in most regions, major central banks have more work to do.
The risks are tilted towards inflation remaining high. Labour markets might prove resilient to a spell of soft but not negative economic growth, keeping wage inflation elevated. At the same time, inflation expectations might have drifted high enough to hold inflation steadily above central bank targets.
Sylvia Sheng is a global multi-asset strategist at JP Morgan Asset Management