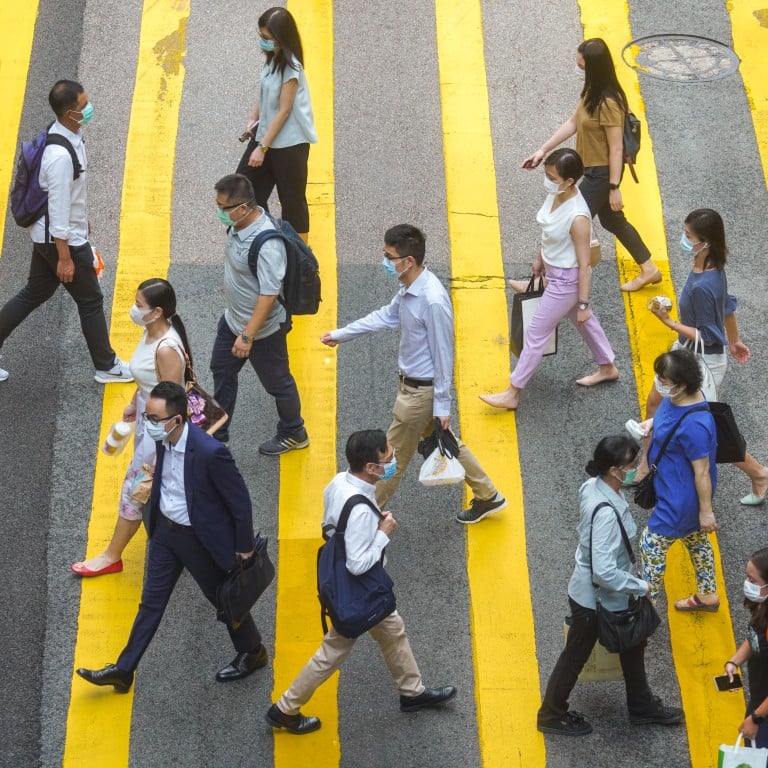 Opinion
Editorial
by SCMP Editorial
Editorial
by SCMP Editorial
Only a Scrooge would now oppose a rise in the minimum wage
The level was frozen during the last review because of the economic fallout from the Covid-19 pandemic, but this time around such an excuse would only add salt to the wounds of the lowest paid and most vulnerable in our society
Thanks to the city's minimum wage law introduced a decade ago, it has become the legitimate expectation of the lowest paid workers to get a raise at least every two years. But however modest it may be, any adjustment in accordance with the law is still loathed by some vocal business figures. With the Covid-19 pandemic still lingering and the economic outlook unsettling, resistance is likely to be even stronger.
This is not to say the minimum wage should continue to be frozen, though. The review every two years has arguably put workers in a disadvantageous position. Citing the Covid-battered economy as the reason, the government shied away from raising the level last year, the first freeze since the statutory wage floor was introduced in 2011. As the pace of recovery gradually picks up, it would be unfair if workers were again denied a wage rise.
The recommendation of HK$40 (US$5.10) per hour, up from the 2019 level of HK$37.50, comes after careful deliberations by the Minimum Wage Commission under the standing mechanism and should be accepted. As usual, some unionists called for the hourly wage to go up to HK$46. But any level beyond the commission's proposal would receive even less support from the business community.
Understandably, employers would be wary of any increase under the prevailing economic environment. They warn of more business closures and the ripple effects on other low-income brackets amid a fragile economic recovery. Indeed, the same reason was used to reject the introduction of the minimum wage a decade ago. Admittedly, any wage increase will have financial implications, but affordability depends on the business operation and the state of the economy.
Indeed, a HK$2.50 rise following a four-year freeze is by no means aggressive. It translates into an accumulated 6.6 per cent, or a modest annual 1.65 per cent increase over the years. The new wage level usually takes effect on May 1 – Labour Day – the following year, which means there is still a six-month buffer. Hopefully, the economy will be better by then.
That comes back to the need for the government to tame the pandemic, without which a full economic recovery cannot be achieved. People on the minimum wage make ends meet only after tax and government support measures. They were also the most vulnerable during the various crises over the past few years. Earlier, a HK$100 monthly rise for foreign domestic helpers, after a freeze since 2019, was criticised as disgraceful. It would be a shame if the city denied a well deserved rise for the very lowest paid in the community.
A Post editorial on the minimum wage freeze in 2021 said the sacrifices of low-paid workers should not be forgotten when recovery begins. Now is the time for them to be rewarded.