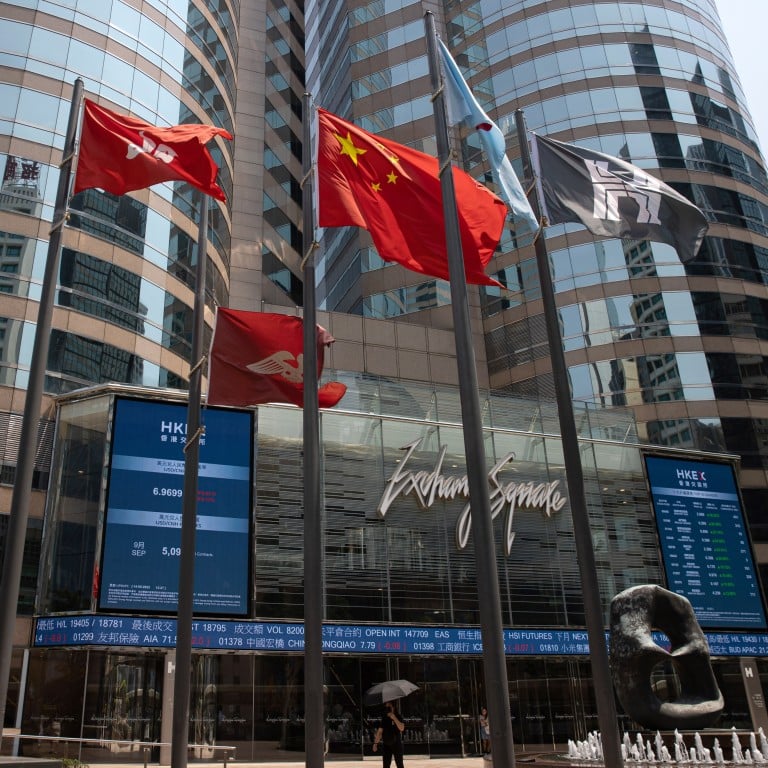 Opinion
Editorial
by SCMP Editorial
Editorial
by SCMP Editorial
Yuan stock trades to cement status of city
Plan will not only lift Hong Kong's reputation as an international financial centre, but also enhance the liquidity of its bourse
Trading Hong Kong's listed companies in yuan is an idea whose time has come. The plan, which may be ready next year, is to allow locally listed companies to issue yuan-denominated shares.
Traders on the mainland can then buy and sell them through the cross-border Stock Connect. It will help further cement the city as the premier offshore centre for the yuan trade and enhance liquidity of the local stock market.
Being able to trade shares in both currencies makes perfect sense. In the past, though, yuan liquidity was low.
Now that the pool has hugely expanded, the city is ready. By waiving stamp duty, brokers will be encouraged to act as market makers for the trading of yuan-denominated shares. After an industry consultation, the new scheme is expected to be up and running by the first half of next year.
First mooted back in 2010, the plan was put on the back burner because the yuan pool in Hong Kong was small then, at only 38.6 billion yuan.
Today, it has swollen 20-fold to 794.2 billion yuan (US$110 billion), according to the Hong Kong Monetary Authority in August. Back then, there was no Stock Connect, and no means for mainland institutions from banks to high-net worth investors to dabble in the Hong Kong market.
Now, the conditions are auspicious. The People's Bank of China, the nation's central bank, has upgraded Hong Kong's yuan settlement programme into a permanent arrangement, and expanded its allocation by 60 per cent to 800 billion yuan.
The formal mechanics are still being worked out. At present, two ideas are being floated. Locally listed companies may either issue new shares to be denominated in yuan, or quote existing share prices in both Hong Kong dollar and yuan.
Either way, mainland punters will be able to buy shares in Hong Kong via Stock Connect without having to exchange their yuan for the Hong Kong currency.
Overall, the new plan will increase the demand for yuan in Hong Kong, a crucial step in the internationalisation of the national currency. It comes in at an especially crucial time as the city relaxes Covid travel restrictions and reopens to the world. It will be shot in the arm for Hong Kong to regain its premier status as the region's leading financial centre.