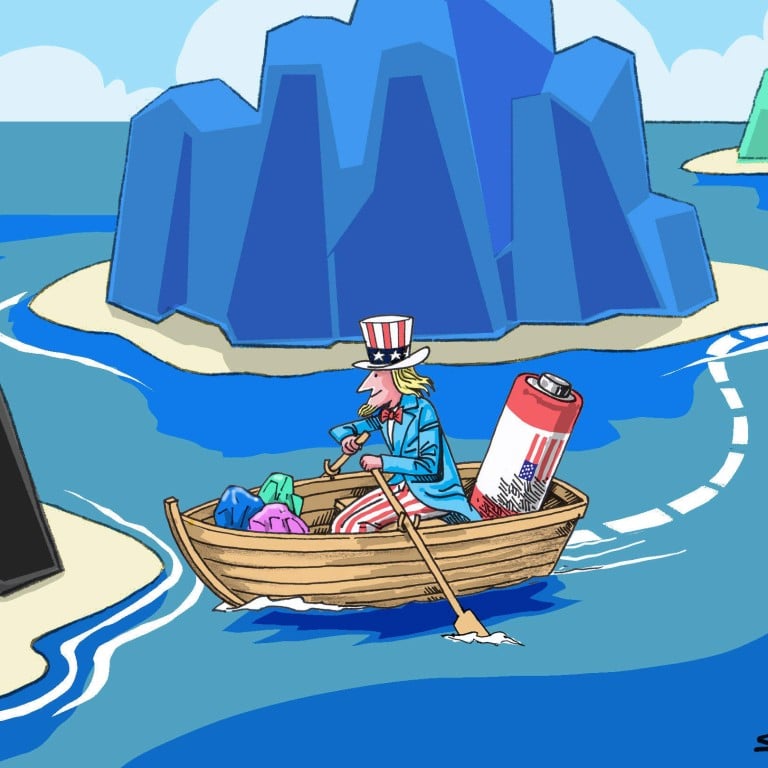 'Friendshoring' ensures the US is not alone in moving key supply chains away from China
The list of technologies the US wants to bring closer to home include semiconductors, solar panels and batteries for electric cars
This goes hand in hand with securing supply chains of critical minerals, such as lithium
In the first week of October, US President Biden Joe Biden issued
new export control regulations
on advanced computing chips and other items used in semiconductor manufacturing, in an attempt at kneecapping China's ambitions of becoming a tech powerhouse. With this measure, competition has transformed into containment.
Aside from strengthening domestic industrial policy through legislation such as the
Chips and Science Act
and
Inflation Reduction Act
, the Biden administration is upping the ante on US competition with China through trade and supply chain diversification strategies and export regulations.
As economists and leaders in the corporate world have highlighted, it is not feasible to reshore entire value chains of certain industries. However, overreliance on one supplier can be reduced through diversification. This is where
"friendshoring"
can play a role.
According to data provider Sentieo, mentions of different forms of "shoring" during company earnings calls are higher than at any other time since 2005, indicating that the decision to relocate supply chains is not just a Washington phenomenon.
Historically, business decisions have been driven by productivity and efficiency parameters rather than by political or even national security concerns. And since
China's accession
to the World Trade Organization, that is how globalisation has been practised. If a product, be it a pin or a ship, could be manufactured at a much lower cost in China than in the United States, the manufacturer would move their operations overseas.
However, since Donald Trump's ascent to the oval office in 2016, it has become abundantly clear that the hollowing out of the US manufacturing industry has created distrust towards Washington in middle America. Understandably, Biden is
not interested
in changing course.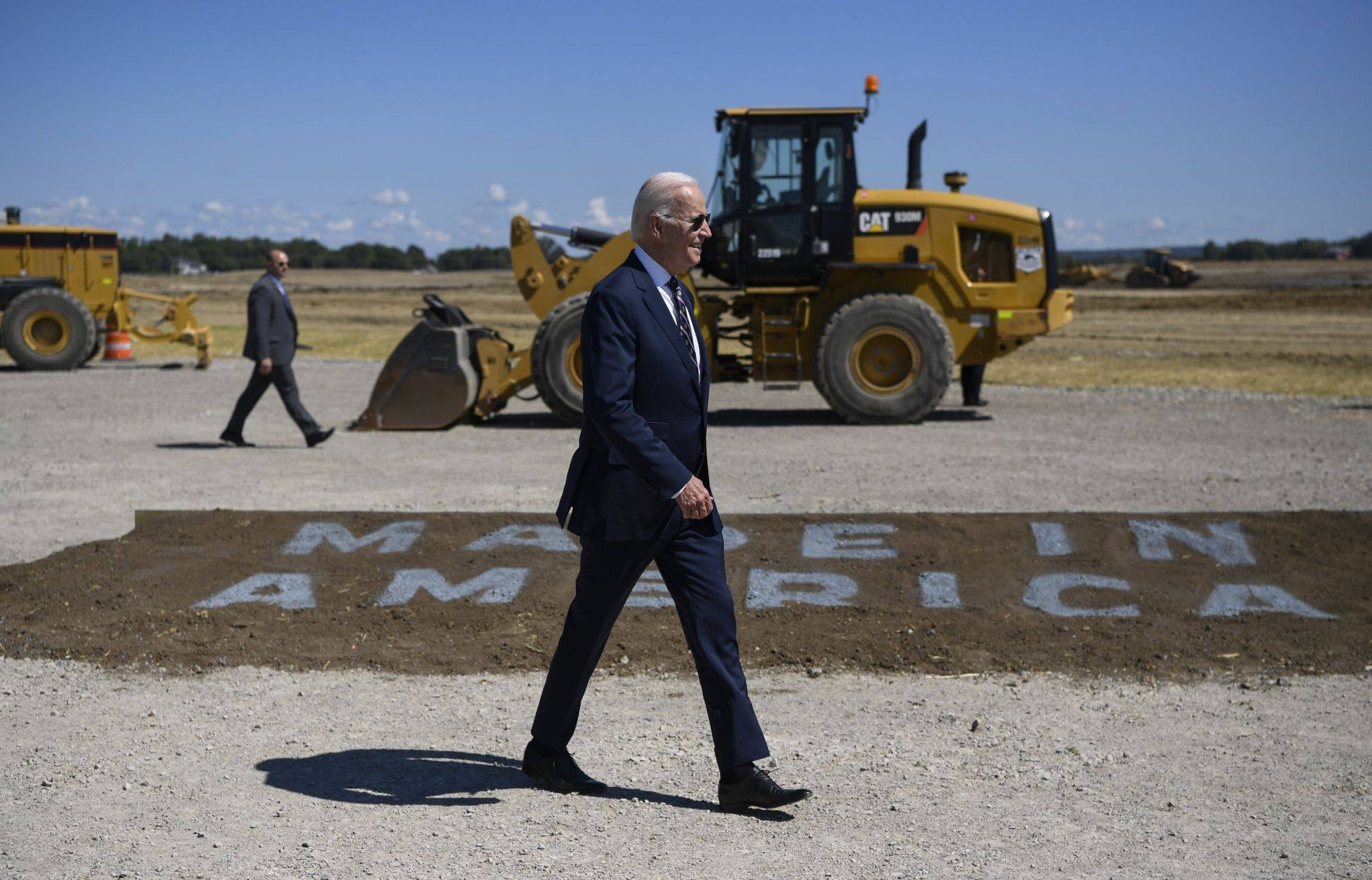 On the topic of foreign and trade policy, Biden's campaign promise was "a foreign policy for the middle class" and a revival of the US' role on the world stage. While Biden walks in his
predecessor's footsteps
on trade and supply chain decoupling from China, he diverges from him on climate change, engaging allies and nations of the world.
Unlike Trump, Biden is no isolationist. He has actively worked towards forming alliances and partnerships with countries both big and small, the most recent being the
Pacific Islands Forum
.
The Biden administration has taken the industrial policy route to revive manufacturing in the US and adopted friendshoring measures such as the
"China Plus One"
strategy to compete with China. This is apparent from the choice of sectors covered in its 2021
supply chain review
– semiconductors, pharmaceuticals and active pharmaceutical ingredients, batteries and critical minerals.
Over the last two decades, the US has lost its global competitiveness in the semiconductor field. From manufacturing about 40 per cent of the world's chips in 1990 to less than 12 per cent in 2020, America has fallen behind its competitors.
In the case of semiconductors, the Biden administration is turning to
reshoring
rather than friendshoring, since 90 per cent of all advanced chips are currently produced in Taiwan, and the risk of conflict in the Taiwan Strait makes the island a risky source.
As for the other sectors included in the supply chain review, the administration is exploring avenues to increase cooperation on a diversified supply chain.
For example, China has a distinct advantage in
rare earth minerals
. Over 80 per cent of downstream mining of lithium and cobalt is done by China. Moreover, through the Belt and Road Initiative it has gained access to mineral assets in Chile, the Democratic Republic of Congo and Indonesia – the country with the world's largest reserves of nickel. Without these critical minerals, Biden's ambitions of increasing renewable energy production in the US will not be possible.
As the Biden administration embarks on an ambitious mission to transform America's rust belt into the electric vehicle belt, and to almost quadruple the number of solar panels in the US from 240 million to about 1 billion in the next eight years, securing supply chains of critical minerals is critical.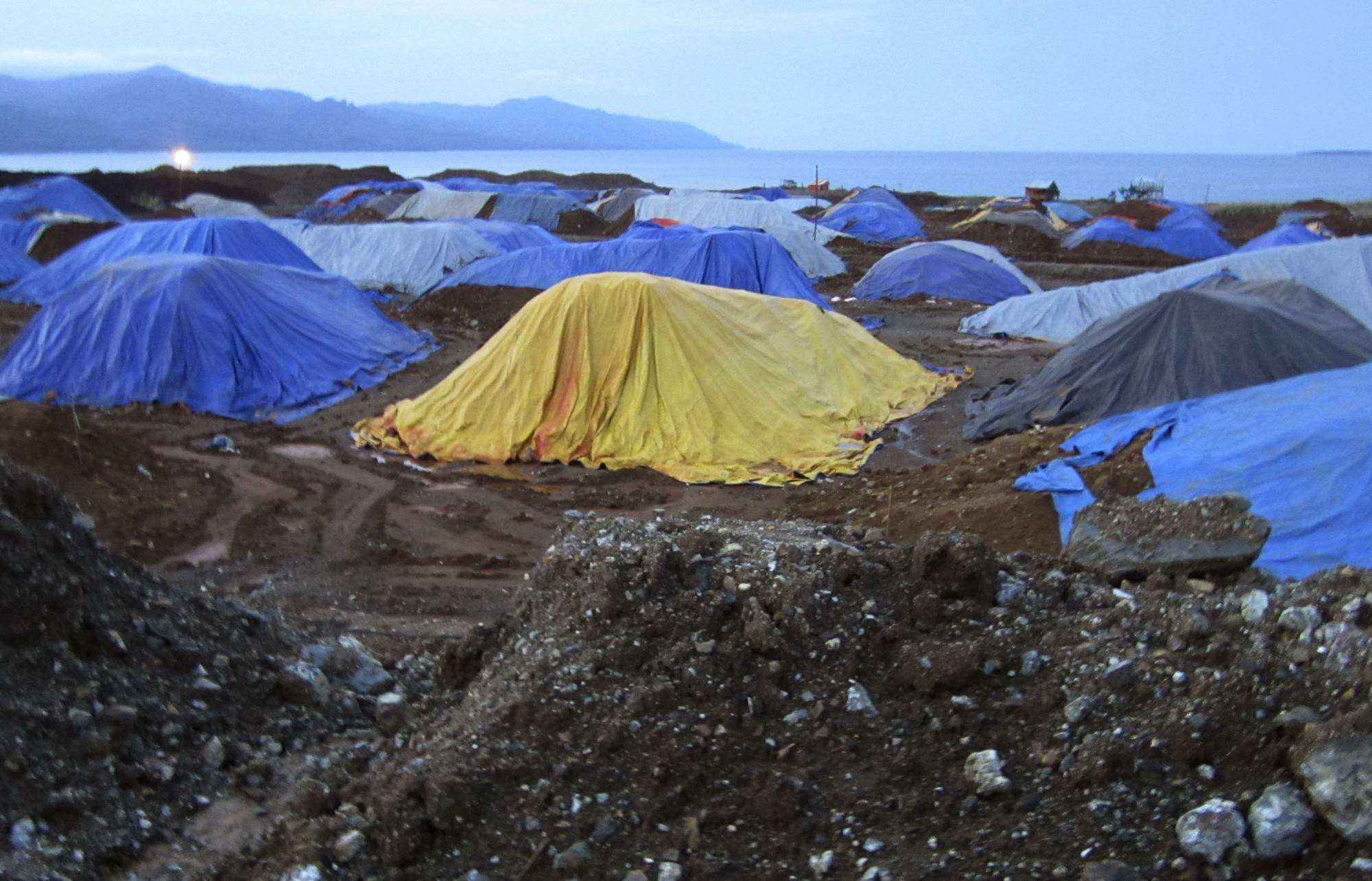 Earlier this year, Biden and leaders of several Western nations launched the
Minerals Security Partnership
to build more robust supply chains for critical minerals while supporting economic prosperity and climate objectives.
The US State Department in its briefing announced that the partnership "will help catalyse investment from governments and the private sector for strategic opportunities – across the full value chain – that adhere to the highest environmental, social, and governance standards".
Countries such as Australia and Canada have a significant role to play in the critical mineral sector. Australia has one of the world's largest reserves of cobalt and lithium, both of which are used to make lithium-ion batteries for electric vehicles. And as nations such as South Korea gain expertise in processing lithium, many of the stages in the battery value chain could be executed by friendly shores.
Similar to semiconductors, critical minerals and batteries, there is a growing interest in securing the supply chains of electronics and ingredients used in pharmaceuticals.
While the significance of the latter became apparent during the Covid-19 pandemic, China's zero-Covid policy has boosted interest in electronics manufacturing in other markets. Some Japanese and Western corporations have moved part of their manufacturing to places such as Vietnam, Thailand and Malaysia.
As competition between the US and China heats up, friendshoring will gain traction as an alternative to onshoring by both businesses and governments.
Akhil Ramesh is a fellow at the Pacific Forum