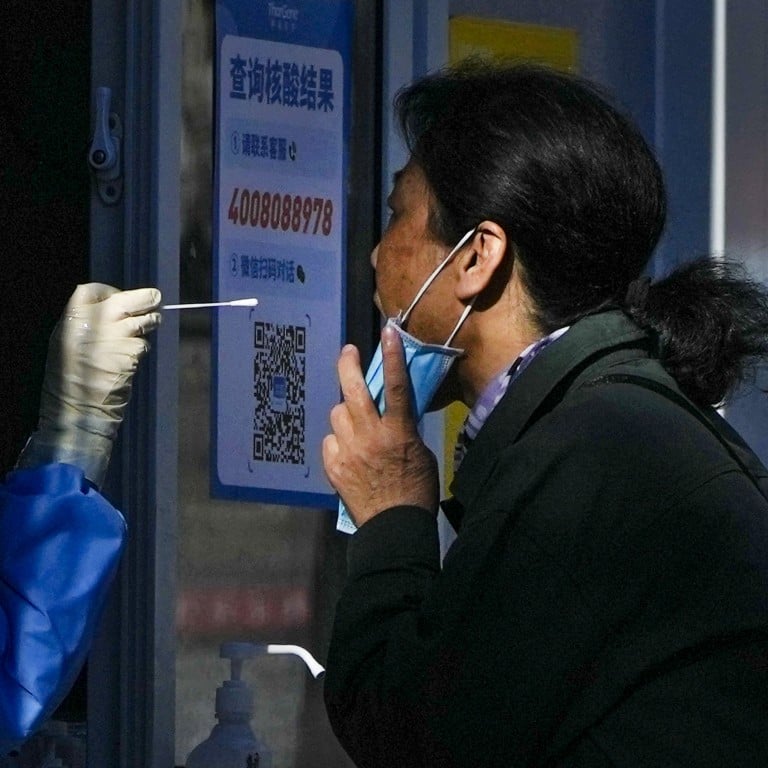 Opinion
Editorial
by SCMP Editorial
Editorial
by SCMP Editorial
Refinements needed as Beijing stands by zero-Covid policy
China has made it clear controls must remain in place and there are no plans to relax them, but they could be made more humane and scientific
China is the odd man out. The world's second-biggest economy continues to live with the handicap of a zero-Covid policy. This entails restrictions and disruption that come at a heavy price to growth.
There were hopes for relief following the current national party congress, but a series of articles in official mouthpiece People's Daily dashed them. They drove home the message that controls must remain in place, and there is no timetable for their relaxation.
Apart from the economic costs, the urban majority are becoming increasingly frustrated with lockdowns and restrictions, which also discourage foreigners. There is a perception that China risks looking isolated. The central government must therefore have strong reasons for continuing to insist on zero tolerance of Covid.
One is population ageing and density, along with resistance to vaccination among the elderly. According to the National Health Commission, last month about 17 per cent of over-65s remained unvaccinated, and an even greater proportion of those aged over 80.
If China were to "live with the virus", there are real concerns about the capacity of the health system to cope and fears of hundreds of thousands or more deaths.
That is why President Xi Jinping listed the zero-Covid policy among the achievements of the past five years in his opening address to the national party congress, saying it had helped the country weather the storm.
Other countries' experience of living with Covid indicates that 5 to 10 per cent of infected people will develop long Covid, creating an extra, undefined burden on health and social services.
Perhaps most importantly, while people living in first- and second-tier cities enjoy relatively high incomes and access to medical resources, the impact of living with the virus would be felt very unevenly across the country, especially in rural areas in poor or backward provinces.
Last year, China declared the elimination of extreme poverty in some of these villages and towns. Living with the virus could undo this achievement, even if the central government were to foot the bill for medical expenses.
The impact could bankrupt local governments and many people would lapse back into poverty. This would be unacceptable to Xi, not least because such an uneven impact would undermine his core policy goal of common prosperity.
The reasons for maintaining the zero-Covid policy are understandable. On the other hand, prosperity also depends on whether China can maintain a relatively healthy range of economic growth.
Ultimately it comes down to seeking a fine balance. If the zero-Covid policy is here to stay for the time being, the implementation leaves room for improvement, such as refining restrictions, to make it more humane and scientific, which would make it more sustainable.