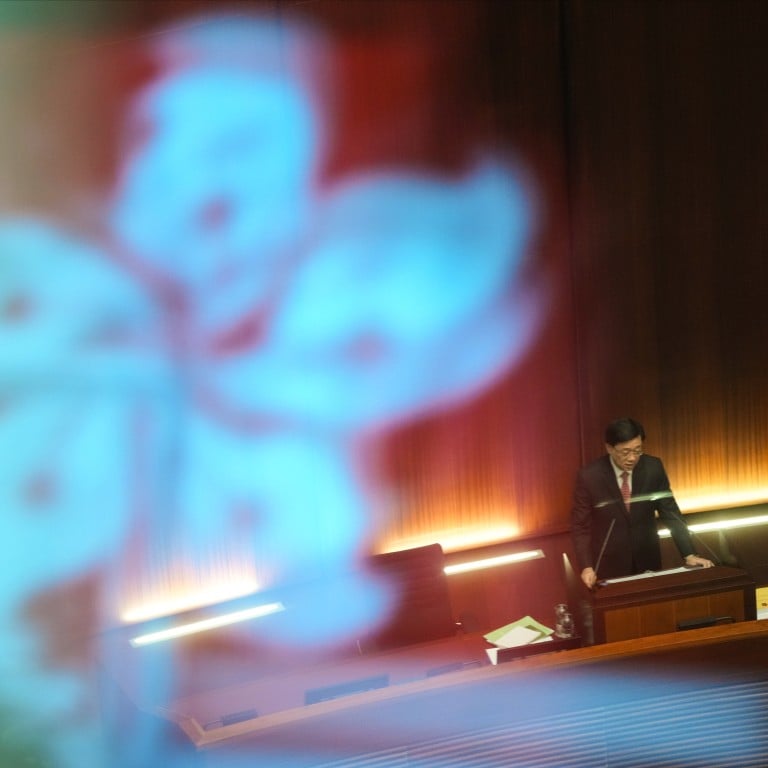 How Hong Kong's policy address projects could give the city an edge
The many capital projects announced will come with a huge price tag, but will also attract top talent working to ensure high environmental standards are met
The co-investment fund offers Hong Kong the opportunity to lead the world in exploring what the acceptable rate of return is for investment in technology and infrastructure needed to fight climate change
Chief Executive John Lee Ka-chiu's
first policy address
comes with a big price tag, but Hong Kong is fortunate to be able to afford it.
A budget deficit is expected, perhaps
as much as HK$100 billion
(US$12.7 billion) for the current financial year according to the government's projections. Even so, the government has considerable reserves to pay for the projects in the policy address without saddling society with debt. There are few economies that can do this right now.
Hong Kong will have many capital projects in the coming decade. They include the large numbers of construction projects that will be needed to turn the northern part of the New Territories into
the Northern Metropolis
that will cover 300 sq km of land and is expected to house around 2.5 million people.
Apart from public infrastructure that includes more transport links, the Northern Metropolis will also attract large sums of private investment in property and innovation since the government's plans include
new housing
, re-industrialisation and technology parks.
The government will resume
private wetlands and fish ponds
to develop a giant wetland conservation parks system that will enable ecologically valuable assets to be managed properly. If successful, the fish ponds could help to create a new approach to sustainable fisheries.
The chief executive describes the Northern Metropolis as a "foothold" for Hong Kong's strategic development that will link the city to its neighbourhood in south China.
Let's not forget that
Guangdong province's gross domestic product
is now larger than that of most countries around the world and the highest among China's provinces. Thus, Hong Kong sits next to a giant economy that is already quite prosperous, with the means to continue to invest in its own development and solid potential for advancement.
Lee sees the Northern Metropolis as a major engine of growth with something for everyone. This project is so important that Lee is expediting it by chairing the steering committee himself.
The financial secretary will head an advisory committee, and a new dedicated department is being formed so there will be "a concrete plan and an action agenda" within the next year. If this works, it will involve action at lightning speed for the government.
Hopefully the right people will populate the advisory committee. There could be two layers – one to satisfy local politicians with many views and another to give well-considered, professional advice.
Beyond the Northern Metropolis, there are other plans as well. They include a new rail line and the much less popular project of reclaiming land around
Kau Yi Chau island
off Lantau for future development.
Whatever one thinks of these massive capital projects, managing so many of them at the same time will test Hong Kong capability. Lee's answer can be said to be twofold: first, he wants to improve the performance of
civil servants
, and second, he is going on a global
talent-hunting spree
.
Hong Kong can put cash on the table to get these projects going quickly, which could give it an edge in fighting for global attention in the built environment sector. Hong Kong already has a large pool of diverse talent in urban design, architecture, engineering and construction. The many local and international companies operating in Hong Kong also have projects on the mainland and the Asia-Pacific region. They can help to bring more professionals to Hong Kong to manage these new projects.
All these projects must meet high environmental standards. The Northern Metropolis will have to plan adequately for
sea level rise
because of climate change, and a slew of adaptation and resilience infrastructure will also be needed. This is no bad thing because the top talent in the world wants to work on challenging projects and Hong Kong needs to achieve
carbon neutrality by 2050
.
Moreover, Hong Kong has finally got around to setting up a government co-investment fund to attract technology companies by initially
putting in HK$30 billion
. Lee thinks this will incentivise the flow of mainland and overseas private money into businesses in which the government is also willing to invest.
Investments in climate-related technology would surely qualify. Considering the kinds of projects in Lee's policy address, investment in
green, smart tech
fits not only Hong Kong's needs but has potential for other highly built-up cities as well.
Hong Kong is a maritime, aviation and logistics hub. Investment in technology related to these sectors is important because the private sector needs to become green as part of Hong Kong's multilateral efforts.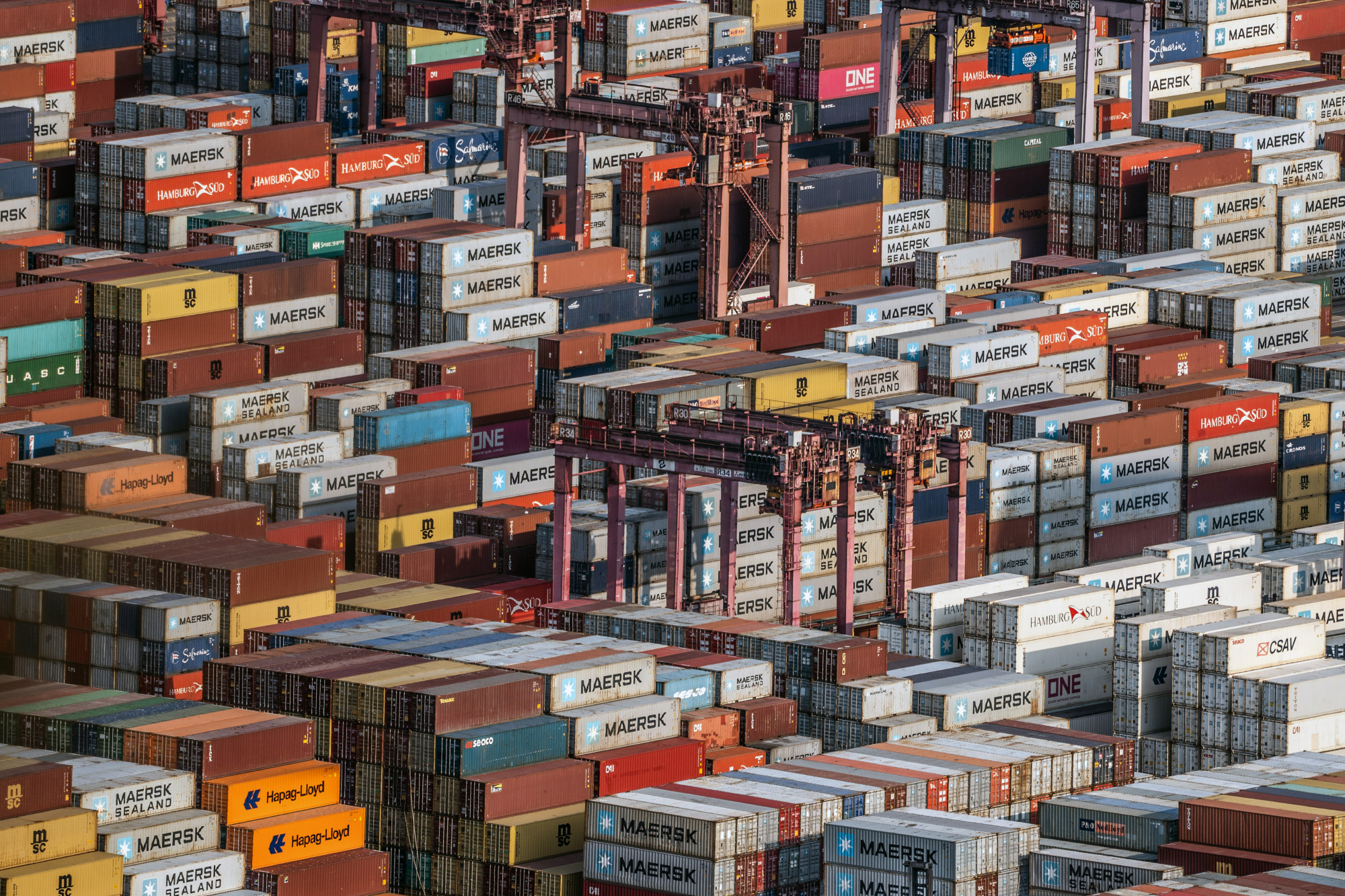 For example, Hong Kong's shipowners are part of the global shipping industry and must
invest in new technology
to decarbonise according to the 2050 timetable set by the International Maritime Organization. They would be the perfect partners to co-invest with the government.
Lee says the co-investment fund is less about financial returns than about strengthening Hong Kong's potential and capabilities. This might not be sufficiently attractive to investors who are looking for good returns.
Nevertheless, Lee has put forward an important approach that deserves deliberation. Hong Kong could lead the intellectual charge in exploring what the acceptable rate of return is for investment in technology and infrastructure that the world desperately needs to fight climate change. This would be a suitable topic for Hong Kong to take up as one of the world's
leading financial centres
.
In our highly troubled world plagued with war, high inflation and an energy crisis, Hong Kong is in the fortunate position of being able to implement important plans.
Christine Loh, a former undersecretary for the environment, is an adjunct professor at Hong Kong University of Science and Technology