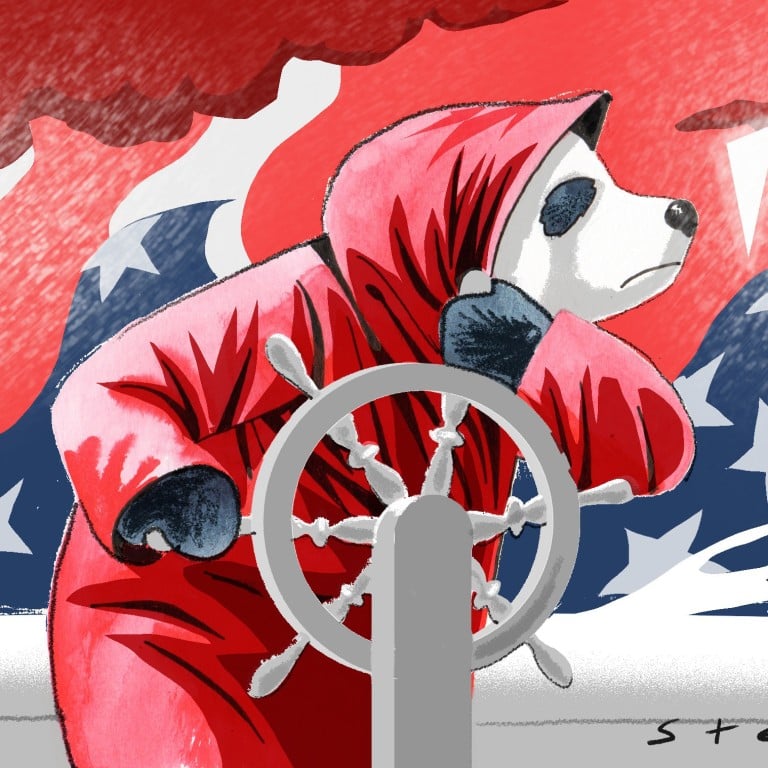 US and China must avoid the tragedy of armed conflict over Taiwan
There is growing concern in Beijing that the US is hyping up the possibility of war, and creating a self-fulfilling prophecy that sucks China in
It is in the long-term interest of both countries that Chinese and US leaders meet and find a path towards peaceful coexistence
In light of such developments, Beijing is reconsidering how to safeguard economic security. The 20th national congress report calls for the modernisation of the industrial system and emphasises the need to enhance the reliability of the domestic economy.
The party is also focusing more on technology. In his report to the national congress, Xi stated that "innovation will remain at the heart of China's modernisation drive", and proposed an improved "new system for mobilising resources nationwide to make key technological breakthroughs".
The Biden administration also views technology as a primary area of competition between the US and China. Secretary of State Antony Blinken recently visited Silicon Valley to highlight the importance of "technology diplomacy".
On the foreign policy front, the national congress report indicates that China will continue to be more active in shaping its external environment. Xi said that China has "taken a clear-cut stance against hegemonism and power politics in all their forms, and we have never wavered in our opposition to unilateralism, protectionism, and bullying of any kind".
These words mean that China will firmly respond to pressure from the US, which it perceives to be manifestations of the aforementioned "hegemonism", "unilateralism" and "bullying". The congress report also said that China would adhere to principles including harnessing its "fighting spirit".
A growing number of Chinese political elites have reached the conclusion that even if China makes compromises and concessions, the US will not change its strategic intent to contain or even reverse China's rise.
At the same time, Xi emphasised that such an option is aimed "solely at interference by outside forces and the few separatists seeking 'Taiwan independence' and their separatist activities", and not at most people in Taiwan.
The Biden administration may be hoping that such unsubstantiated speculation would push America's allies to prepare for war, thus serving as a political deterrent to China. But it could increase the chances of inadvertent consequences that neither side wants, such as armed US-China conflict in the Taiwan Strait.
Even faced with these strategic risks and challenges, the Communist Party leadership has demonstrated its confidence in the future, and emphasised China's commitment to world peace and development.
It is in the long-term interest of both sides that the Chinese and US heads of state meet face to face, possibly on the sidelines of the G20 summit next month, to find a path towards peaceful coexistence, amid deep differences and fierce competition.
The greatest tragedy of our age would be a war between the world's two largest powers, for they are expected to have the collective wisdom to avoid such an Armageddon.
Zhao Minghao is a professor at the Institute of International Studies, Fudan University, and a China Forum Expert