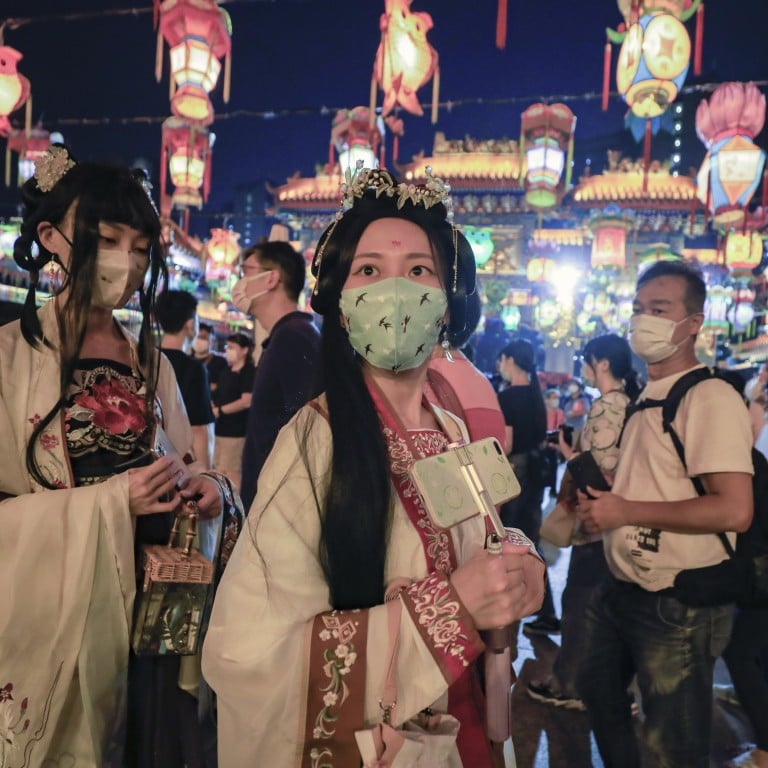 Classical Chinese literature is having a moment. Can it boost soft power?
Tesla CEO Elon Musk, astronaut Samantha Cristoforetti and director Chloe Zhao have made classical Chinese literature cool and shown that it can foster goodwill towards China
Whether Beijing can capitalise on Chinese literature in its soft power push, though, remains open to question
Last November, Tesla CEO Elon Musk
tweeted an ancient Chinese poem
about beans. Immediately, people began to discuss the highly allegorical poem about a dispute between brothers, and to speculate on Musk's intentions.
When I saw this, I had a chuckle: the world was learning a Chinese poem that every child in China probably knew by heart.
But another recent incident prompted me to think that there may be more to it.
Earlier this month, Italian astronaut Samantha Cristoforetti posted some photos on Twitter while the International Space Station (ISS) she was on was passing over China. She attached several lines from
another famous ancient Chinese poem
.
Thus, China's presence was felt on the ISS, a project the country is banned from. That this presence came in the unexpected form of an old poem had a favourable impact.
As an economic heavyweight, China lacks soft power. While American media products are consumed worldwide, and Japan and South Korea have had great success exporting their pop culture, Chinese music and films have gained little clout overseas.
Even in countries where China invests, people have not fallen in love with Chinese culture the way they have with American cultural brands.
There is also a lack of attraction at home. In 2015, China's middle class swelled to 109 million, becoming the most populous in the world – and a major consumer of Western luxury brands.
But in recent years, the government-linked programme has been criticised as a tool of China's national propaganda and accused of interfering with academic freedom in universities. Many such institutes have shut or are being replaced. Under these circumstances, they can no longer drive China's soft power ambitions.
When Musk used a 1,800-year-old Chinese poem, he made it cool. When Cristoforetti used a 1,600-year-old Chinese poem to connect with Earth, she made it appealing. When Zhao used an 800-year-old Chinese textbook to explain her views on the world and on human nature, people listened.
Will the Chinese authorities be able to use classical Chinese literature to enhance the country's image, tell its stories and expand its soft power? That remains the issue.
April Zhang is the founder of MSL Master and the author of the Mandarin Express textbook series and the Chinese Reading and Writing textbook series