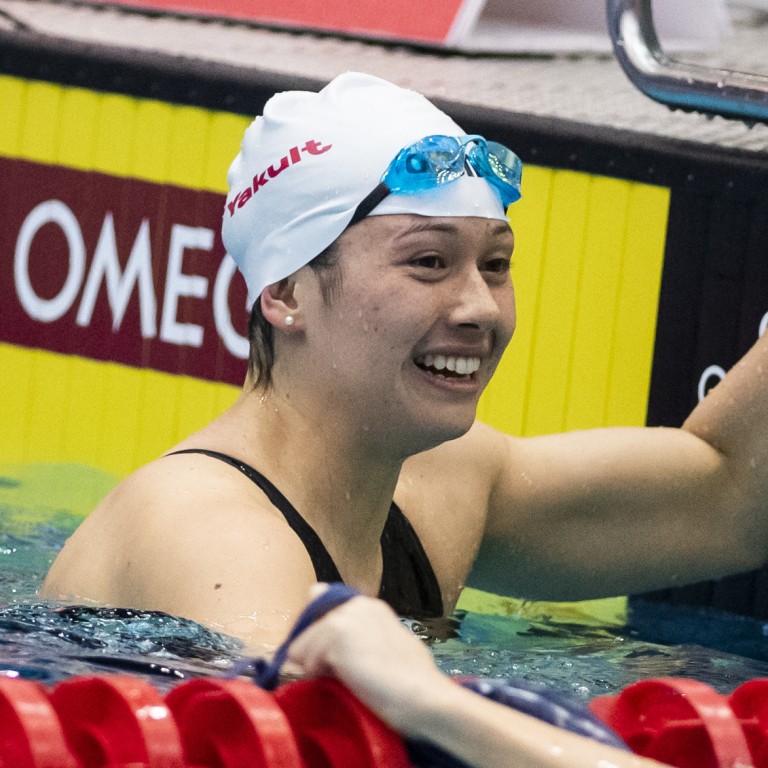 Opinion
Editorial
by SCMP Editorial
Editorial
by SCMP Editorial
Hong Kong sport a winner thanks to Siobhan Haughey
Olympic swimmer's three gold medals at World Cup in Berlin have clearly made the case for greater funding of all kinds of sport and physical activity
Siobhan Haughey dismissed suggestions that two silver medals for swimming at the Tokyo Olympic Games last year made her Hong Kong's greatest Olympian.
That would have put her above fencer Edgar Cheung Ka-long, who claimed a gold medal in Tokyo, and windsurfer Lee Lai-shan, who struck gold in 1996 in Atlanta. Haughey is right. Two silvers do not match gold at the highest level of competition.
But her legion of fans can dare to dream about the Paris 2024 Olympics following her three gold medal performances at the Fina World Cup event in Berlin.
Her come-from-behind win at the weekend in the 100 metres capped gold medals in the 200m – her strongest event – and the 400m.
The 100m medal winners were the same three as in the 200m freestyle, with Australian Madison Wilson, an Olympic medallist, finishing second and European champion Marrit Steenbergen of the Netherlands third.
After 10 months out of competition because of injury, it was a dominant performance from Haughey, who may not yet have reached the peak of her powers.
Sporting mega-events such as the Olympics seem to have an unparalleled potential to unite divided people.
At a time when Hong Kong was defined by civil unrest, the Covid-19 pandemic and Beijing's imposition of a national security law and political reform, Haughey will be remembered for the way her feats in Tokyo excited crowds who gathered in great anticipation in front of big screens at shopping centres where record qualifying efforts took their minds off social-distancing rules for a moment.
The three legs of the World Cup are seen as ideal preparation for the World Championships in Australia in December.
Hong Kong's elite athletes have performed impressively despite the challenges of Covid and deserve our support.
Meanwhile, Haughey's feats have created a positive atmosphere for greater investment in sport and physical activity.
In that regard, the pledge by Chief Executive John Lee Ka-chiu to promote urban sports for young people, such as 3x3 basketball, sport climbing and skateboarding, as well as provide larger sports centres at Ma On Shan and in the Northern Metropolis are welcome.