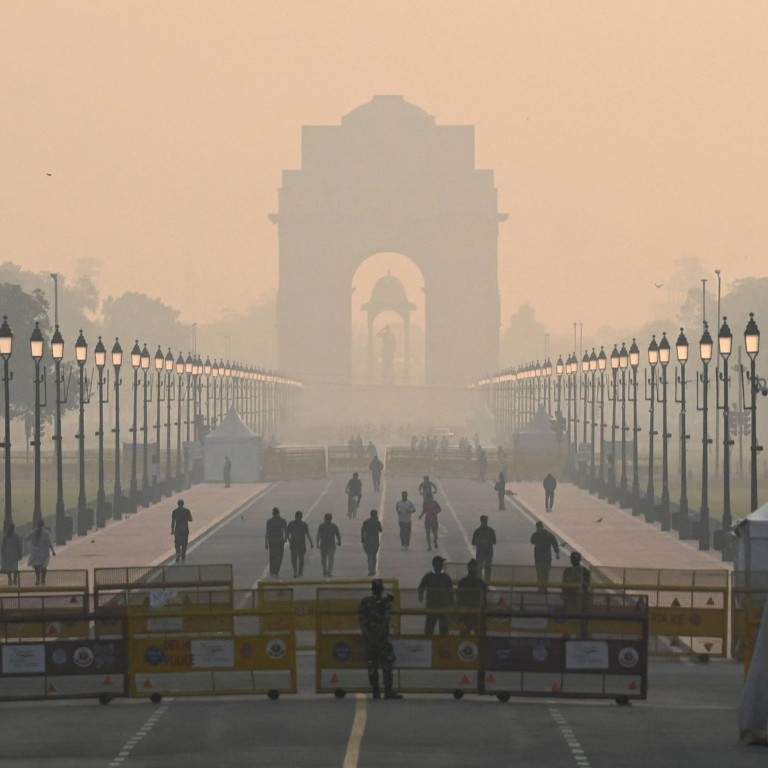 Opinion
The View
by Deepa Padmanaban
The View
by Deepa Padmanaban
India must follow China's lead in showing political will to fight air pollution
India's capital continues to struggle with air pollution, putting the health of millions at risk as winter brings the prospect of toxic smog
It is imperative that India's local governments implement policies that improve public health and hold violators accountable
Despite several efforts to tackle air pollution, India's New Delhi continues to be the world's
most polluted
capital city. As winter approaches, millions across Delhi and much of north India will struggle to breathe as the air turns deadly because of high concentrations of particulate pollution which cause smog.
In November 2017, the
toxic smog
reached such high levels that it caused a health emergency, with schools, industries and airports shutting down. There has been no respite from the smog, which is now an annual occurrence.
Last month, the city's chief minister announced measures to tackle the smog in Delhi and surrounding areas. The Graded Response Action Plan is an emergency response to be enforced depending on the severity of pollution, but it is not a preventive measure.
China also promoted the reuse of the residual straw for soil enhancement and animal feed. This led to a 46.9 per cent decrease in PM2.5 levels from stubble burning activities by 2018, compared to 2013, and a straw residue reutilisation rate of 96 per cent.
In India, central and state-level pollution boards set regulations and emissions standards for different categories of industry in 2014. However, notification and enforcement of the standards were delayed. This year, 17 categories of polluting industries received mandates to install continuous emissions monitoring systems in an effort to improve enforcement, but compliance has been slow.
To ensure cross-jurisdictional coordination for the entire regional airshed, the government created special working panels to coordinate joint meetings and develop regional plans for joint monitoring and enforcement of regional pollution issues. The coordination group included officials across districts and ministries. As a result of this massive coordination, air quality improved, with significant reductions in PM2.5 concentrations.
Uttar Pradesh recently proposed the adoption of an airshed action plan. Speaking at the India Clean Air Summit in August, the state's environment chief Ashish Tiwari said interventions that were identified with the World Bank's help would be implemented in the next few years.
While Beijing has yet to fully meet global air quality standards, the strong political will exemplified in the 2013 plan has improved the lives of its citizens. Years of life lost from premature death due to PM2.5 exposure in key cities dropped between 2013 and 2017. It is imperative that Indian governments also exhibit the political will and adopt policies to improve public health and hold violators accountable.
Deepa Padmanaban is an independent journalist based in Bengaluru, India, writing on environment, climate change, science, health and wildlife conservation