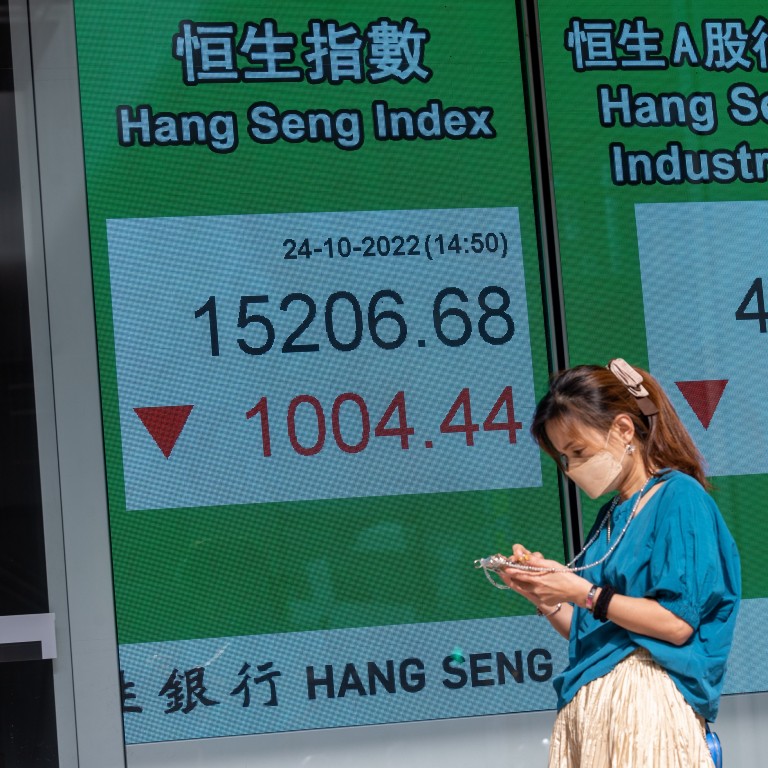 Opinion
Editorial
by SCMP Editorial
Editorial
by SCMP Editorial
China economy needs a shot of confidence from new leadership
Market sell-off following latest growth figures, major leadership reshuffle and impact of external negative factors have investors and businesspeople seeking policy direction
China's patchy third-quarter growth figures have added to a volatile mix of market conditions, including a major reshuffle of China's leadership and news of falling mainland exports to its largest markets.
Within hours on Monday, a market sell-off hit Hong Kong and the mainland, with the Hang Seng Index falling to a 13-year low.
The mixed third-quarter data itself did not justify market sentiment. At 3.9 per cent growth it may have come in well below the annual growth target of 5.5 per cent, but it still topped expectations and was much better than the second quarter's 0.4 per cent.
Among major economies it was comparatively quite strong. Industrial production beat expectations, but retail sales – a measure of consumer confidence – missed them, signalling uneven growth.
Exports in dollar terms rose by 5.7 per cent, more than expected, but it has to be a worry in the current geopolitical situation that September's exports to the United States fell by 11.6 per cent – against 3.8 per cent in August – to Britain by 11.8 per cent, France 7.6 per cent and Germany 5.6 per cent.
The market rout in Hong Kong and the mainland may have arisen from unmet expectations, such as that President Xi Jinping would announce a relaxation of the zero-Covid strategy, or the leadership reshuffle might signal further economic liberalisation.
Xi's hand-picked majority on the new Politburo Standing Committee – the Communist Party's top decision-making body – is positive for pursuit of his "common prosperity" goal, seen by some observers as more likely to benefit state enterprises.
Amid other negatives such as the war in Ukraine, rising interest rates and fears of recession, the sell-off may have reflected such sentiment. Short-sellers drove it, placing big bets that dozens of bellwether stocks would fall further.
Talk of China regressing to the Mao Zedong era in the absence of some kind of abrupt policy change misreads the situation. Xi's opening address and closing remarks at the congress, and additions to the party's charter, reveal a consistency with, rather than a departure, from recent policy.
The new leadership deserves the opportunity to demonstrate proven capability. From now until March is a critical period. With the party shake-up over, it is usually time for a reshuffle of the lower levels of bureaucracy and local government. China does not have the option of standing still while it is completed.
The economy may not be in the poor shape portrayed by some foreign media or analysts, but there is nonetheless an urgent need for action to restore confidence. It cannot wait until March. The new leadership needs to hit the ground running.
The sooner it can give investors and businesspeople reassurance about policy direction the sooner China can move on to stabilise the economy.