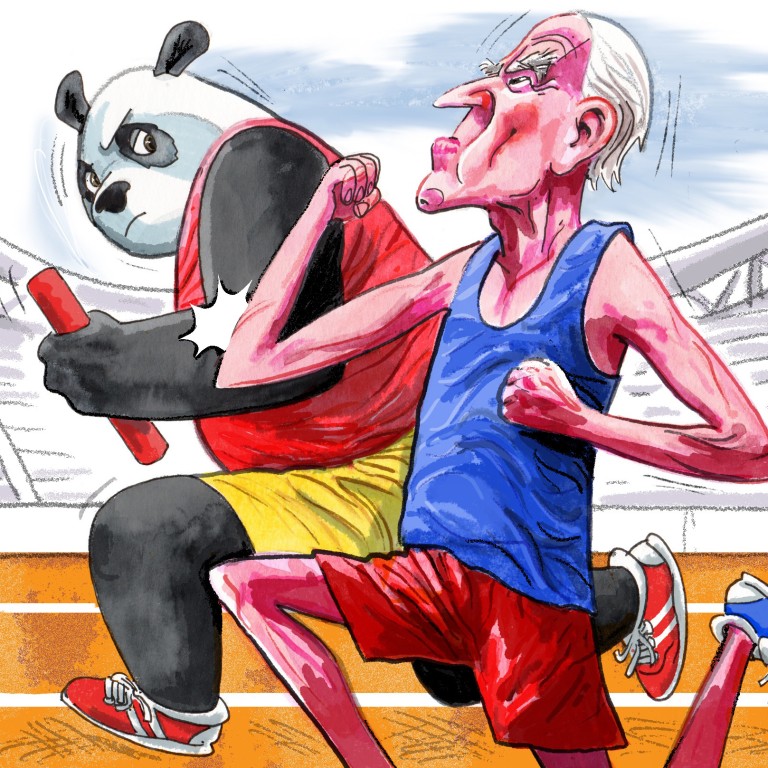 US-Asean relations: focus on China competition risks ruining Biden's diplomatic outreach
The Biden administration's approach to Southeast Asia is a clear upgrade from the Trump era, but it still leaves much to be desired
The focus on competition with China and values-based foreign policy could short-circuit US efforts to shore up its influence in the region
Until recently, there was optimism about US foreign policy in Southeast Asia. For regional observers, Biden's election victory in 2020 had the potential to usher in a new era of improved diplomatic engagement. Outgoing president Donald Trump largely ignored Southeast Asian nations, repeatedly
skipping Asean summits
in favour of high-stakes diplomatic machinations vis-à-vis China, Russia and North Korea.
A 2021 survey by the Singapore-based ISEAS Yusof Ishak Institute found that the "region's
support for Washington
may have increased as a result of the prospects of the new Biden administration". More than 60 per cent of respondents in the survey, composed of thought leaders and policymakers, preferred stronger relations with the United States over China.
Barely six months into office, the Biden administration reciprocated Asean optimism by launching a new era of hyper-diplomacy. Throughout the latter half of 2021, top US cabinet members, including Vice-President
Kamala Harris
, Secretary of State
Antony Blinken
and Defence Secretary
Lloyd Austin
visited all key regional states.
In the case of Singapore and Vietnam, it was an embarrassment of riches, having hosted Harris and Austin in quick succession. The Biden administration also expanded its development aid to the region and upped its "
vaccine diplomacy
" by donating more than 23 million Covid-19 vaccine doses to Southeast Asian nations.
The strategy proved so successful that then Philippine president Rodrigo Duterte reversed his hostile policy towards Washington, culminating in the restoration of the
Visiting Forces Agreement
shortly after Austin's visit to Manila. As the icing on the cake, Biden personally hosted regional leaders in the White House earlier this year and promised to expand bilateral strategic and developmental cooperation.
Washington's charm offensive has been hobbled by three major factors, though. First, both the interim national security
strategic guidance
– which emphasised values-based foreign policy – and the new national security strategy have alienated key Southeast Asian nations. In the latter, Asean is mentioned only three times.
Vietnam, which was already irked by the Biden administration's
democracy promotion agenda
, is not mentioned at all. Treaty allies the Philippines and Thailand are mentioned only once. In contrast, China is mentioned 55 times, underscoring the Biden administration's strategic focus. China is characterised as "the only competitor with both the intent to reshape the international order and the economic, diplomatic, military, and technological power to advance that objective".
The second area of concern for Asean is continued uncertainty over Washington's regional economic strategy. Bilateral trade has been relatively robust, with double-digit year-on-year growth, and reaching US$442 billion in 2021. The Biden administration has pushed for more than US$800 million in bilateral assistance for Asean partners next year. In the past two decades, the US has allocated US$12.1 billion in developmental and security aid to Southeast Asia.
But, as Biden's Indo-Pacific chief Kurt Campbell warned last year, an effective Asia strategy requires the US to "do more in Southeast Asia". So far, there are no clear indications that any of the major US economic initiatives will begin in the near future.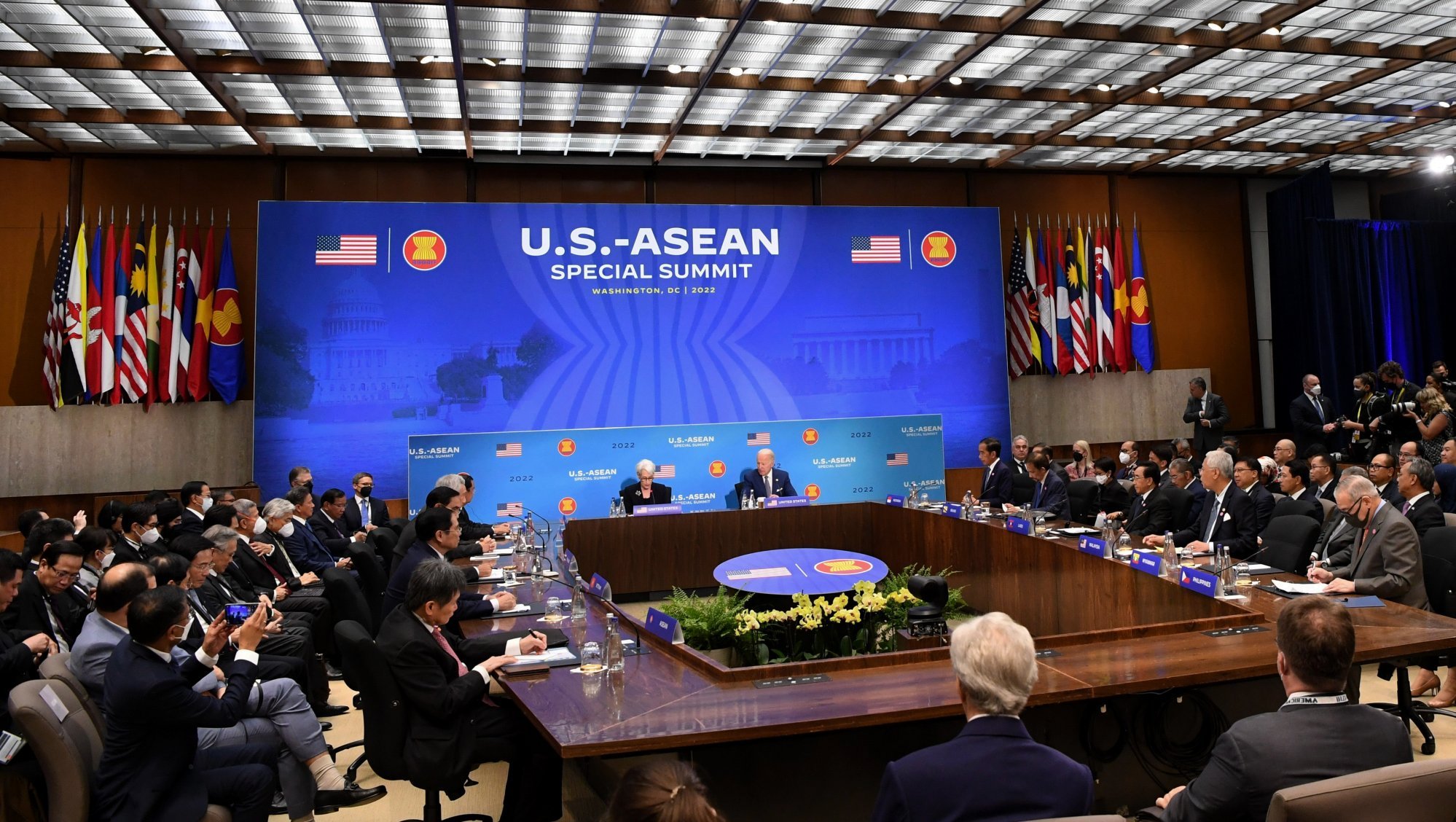 For instance, the proposed Asian
digital trade pact
has faced opposition from protectionist forces within the Biden administration as well as from Congress. The
Indo-Pacific Economic Framework
, meanwhile, has been strong on rhetoric but weak on substance. It excludes several Asean countries, including the current chair Cambodia.
Finally, Asean nations wonder whether Washington is committed to sustained, long-term diplomatic engagement. Many of the Biden administration's ambassadorial nominees in Asia lack relevant experience and pedigree. Moreover, Biden has yet to hold in-depth bilateral meetings with most of his Southeast Asian counterparts.
His meetings with Singapore Prime Minister
Lee Hsien Loong
and new Philippine President
Ferdinand Marcos Jnr
were exceptions. Biden could risk irking his Southeast Asian counterparts if he skips the Asia-Pacific Economic Cooperation forum meeting in Thailand next month. His visit to the Group of 20 summit in Indonesia may also be in doubt.
Having raised hopes of a new era of strategic cooperation with Asean, the Biden administration risks alienating key regional states if it wavers in its economic strategy while doubling down on competition with China.
Richard Heydarian is a Manila-based academic and author of "Asia's New Battlefield: US, China and the Struggle for Western Pacific" and the forthcoming "Duterte's Rise"