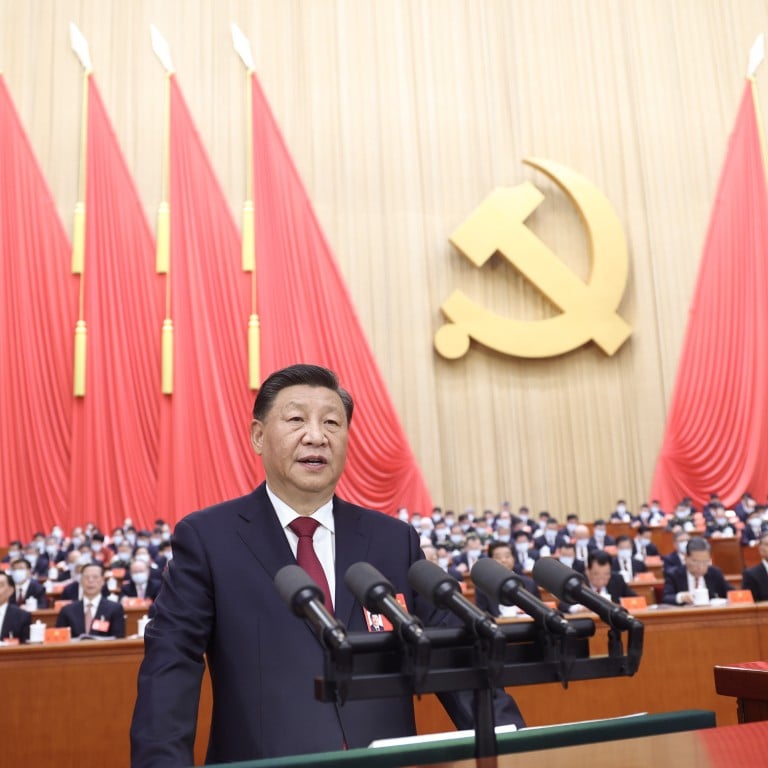 How China plans to rise to its economic challenges on the path to modernisation
To ensure long-term prosperity, China plans to concentrate on innovation, and further reforms and opening up, while working to ensure a stable global order
For the nearer term, Beijing's focus will be on stability with practical macro policies to solve current problems and anticipated challenges
China's 20th party congress has laid out a promising blueprint for the future of its economy. The aim is to walk its own path towards modernisation and
"high-quality development"
, by adhering to party leadership, emphasising innovation and focusing on macroeconomic policies to promote stability.
China's policies reverberate around the globe and its economic direction is the focus of much international attention – some of it optimistic; some, pessimistic. But China, which insists on
reform and opening up
, has continued to make economic progress. Its success can be summarised as follows.
First, adherence to the leadership of the Communist Party, which has provided a stable environment for China's growth. Second, reform has broken down institutional constraints for the development of productive economic forces. Third, openness has allowed China to share its development with the world and enjoy positive feedback.
Judging from the congress' plans for the nation's economic and social development, these lessons will continue to be followed, ensuring China's long-term stable development. But persistence does not mean inflexibility, and neither should we mechanically absorb foreign ideas.
More importantly, policymakers are squarely facing up to the problems emerging in China's economic development. The 20th congress party report acknowledges "prominent issues and problems – some of which had been building for years and others which were just emerging".
Policymakers are addressing these issues, instead of avoiding them or shifting the blame onto others. China's solution is to adhere to party leadership and pursue high-quality development through its own unique path to modernisation. It will continue reforms and opening up.
Second, the government will "accelerate China's transformation into a trader of quality" and as such is expected to negotiate more high-level free-trade agreements to improve foreign trade.
It will also mean that China will actively participate in the reform and construction of the global governance system to help ensure its stability.
For the near to medium term, China's economy will continue to be steered by macroeconomic policy focusing on the following aspects.
Second, problem solving. The government will adhere to this approach as the core logic behind any macroeconomic policy. This means a focus on the practical resolution of problems and policy formulation. In this, macroeconomic policy will be guided by the goal of stability and a focus on preventing systemic financial risks.
Third, problem anticipation. Policymakers will work to anticipate any potential challenges, given that the international economy faces rising inflation, increasing interest rates, towering debt and the risk of destabilising geopolitical changes. Compared to the rest of the world, China is coping with its challenges well. But it has to prevent these problems from worsening and guard against any long-term impact.
Yu Xiang, a senior research fellow at China Construction Bank, is a non-resident senior fellow at CISS, Tsinghua University, and a China Forum expert. This article reflects the author's opinions and not necessarily the views of China Construction Bank