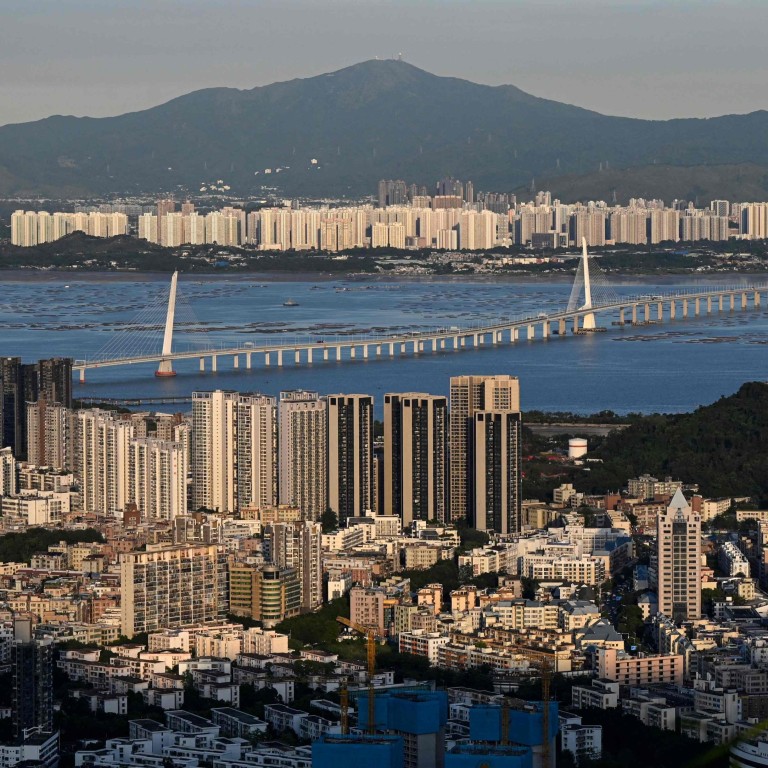 Opinion
Wai-Hong Tang and Neville Lai
Wai-Hong Tang and Neville Lai
How great cities like Hong Kong, Shenzhen and Singapore can save globalisation
As states are increasingly divided into competing blocs, cities rise as hubs that hold together the unravelling fabric of a deglobalising world
Cities' ability to build and extend new connections will be crucial, and the Greater Bay Area is fertile ground for Hong Kong to do just that
A rivalry of cities is raging in East Asia. As Hong Kong was bogged down by the debate on its quarantine policy, Singapore was seen as overtaking its rival as the region's leading
global financial centre
by actively attracting businesses, capital and talent that had lost confidence in Hong Kong.
In the meantime, across Hong Kong's northern border, the Shenzhen municipal government has pledged to develop the city into an international centre of financial technology by 2025. In the face of these challenges, the Hong Kong government secured the commitment of the world's leading bankers to attend the city's
financial summit
and finally decided to lift
compulsory hotel quarantine
.
While many in Hong Kong worry that the city is losing its advantage, the competition between cities demonstrates their resilience. At a time when the state-based global governance architecture has been paralysed by
Russia's invasion of Ukraine
, the Covid-19 pandemic and the rise of populism, how cities will navigate the ever-changing geopolitical landscape is an important and fascinating question.
As states are increasingly divided into competing blocs, metropolises situated along ideological and geopolitical fault lines will re-emerge and rise as hubs that will hold together the unravelling fabric of a deglobalising world.
Almost 80 years after the founding of the party, the establishment of Shenzhen as a special economic zone by Deng Xiaoping kick-started China's "reform and opening up". Today, Shenzhen is emerging as a major hub of technological innovation and smart city development, with open collaboration with overseas counterparts to enable technological development.
Recently, the city launched a joint initiative with Singapore to promote collaboration in the Internet of Things, blockchain technology, robotics and digital-twin-enabled solutions.
In contrast, the Greater Bay Area has three special economic zones, three pilot free-trade zones and two special administrative regions with different institutional infrastructures. Additionally, under "one country, two systems", Hong Kong is where Chinese values, institutions and norms join, mix or clash with their Western counterparts.
Notwithstanding the struggles the city has faced, Hong Kong continues to embody the great experiment of globalisation that will have important implications for China's development in the future.
Wai-Hong Tang is an independent researcher on the international political economy of East and Central Asia and has a PhD in politics and international studies from the University of Warwick
Neville Lai is an independent researcher on global affairs. He is the vice-curator of Global Shapers Community Hong Kong Hub