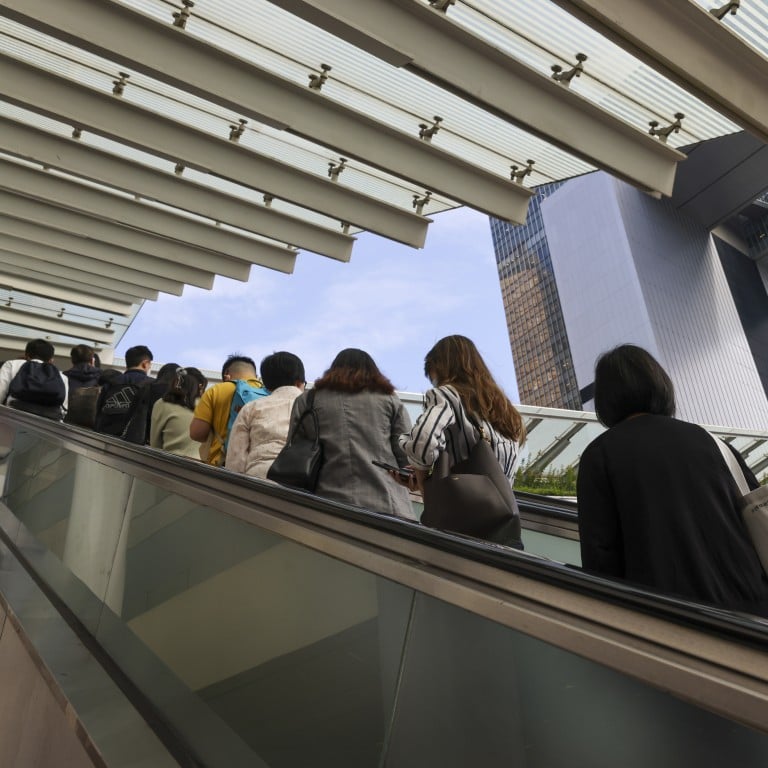 Opinion
Editorial
by SCMP Editorial
Editorial
by SCMP Editorial
Need for dedicated, efficient civil service greater than ever
Proposed removal of 'political neutrality' as core value has raised concern and calls for staff to be fully consulted to ensure they implement government policies faithfully
Hong Kong's shifting political environment has made civil service reform inevitable. From core values and training to discipline and promotion, 180,000 workers are in line for reviews. This was also spelled out by Chief Executive John Lee Ka-chiu in his first policy address. Exactly what it means for governance and staff remains to be seen. But the need for a professional, efficient, meritocratic and dedicated team remains unchanged.
Elaborating on his "result-oriented" governance philosophy in his blueprint, Lee stressed the importance of a capable government that can deliver. The code governing the values and conduct of civil servants would be updated to reflect, among other things, a strong awareness of safeguarding national sovereignty, security and development interests, and the principle of "patriots administering Hong Kong", he said. The overhaul is unsurprising. Following the introduction of the national security law, staff are already required to sign a declaration to uphold the Basic Law and pledge allegiance to the special administrative region.
Nonetheless, the intention to remove "political neutrality" as a core value has fuelled concern. The tradition was inherited from the British civil service system to ensure the team would be meritocratic and free of politics. It became even more important following the replacement of top civil servants by political appointees under the accountability system in 2002. But it was also seen by some as a way to resist performing duties with heavy political connotations, such as promoting patriotism and national education.
There is arguably nothing wrong with staying neutral. It simply means civil servants shall loyally serve the chief executive and the government to the best of their abilities, no matter their political beliefs. They shall also refrain from political party activities that may lead to any actual, perceived or potential conflict of interest or bias with their official positions or with the discharge of their duties and responsibilities. Unfortunately, officials believe the term should be dropped altogether amid a deepening political divide and changing political order.
We trust the government will fully engage with staff during the review and spell out the dos and don'ts for them from the start. Regardless of the terminology, the principles are the same. Being at the core of the establishment and governance system makes civil service posts more than just paid jobs.
Staff should understand their unique role under the governing principle of "one country, two systems" as well as state policies and development. They must support the government and implement its policies faithfully, and adhere to public interest at all times.