China has one good policy option as a nuclear-armed North Korea cosies up to Russia
China could insist on the pre-war status quo or embrace a trilateral alliance with Moscow, but either option would hurt its strategic aims, including the one-China policy
Or it, along with major states, could offer an economic reform and aid deal to persuade North Korea to give up its nuclear weapons for a brighter future
The Russian invasion of Ukraine has ravaged facilities in major cities and displaced millions of refugees. It has also caused a geopolitical polarisation, splitting the world into two blocs: South Korea, Japan and most European countries have joined the United States to counter China, North Korea, Belarus and Russia.
In response, North Korea is devising a new role by firmly
aligning with Russia
against the US alliance.
Firstly, North Korea was one of five countries in the United Nations to support Russia's invasion of Ukraine, and has
reportedly committed
to supplying labour and ammunition, a charge it denies.
Secondly, Pyongyang supports Russia's latest annexations of Ukrainian territories and recognises Donetsk and Luhansk as independent states.
Thirdly, Pyongyang has changed its nuclear doctrine,
codifying
nuclear arms development into constitutional law on September 8, claiming it will use nuclear weapons preemptively if a threat is perceived. Lastly, it is rapidly modernising its weapons of mass destruction, with 44 missiles tested this year, and preparing to conduct a seventh
nuclear test
.
Pyongyang's belligerent stance, taken under these geopolitical circumstances, undermines the stability of Northeast Asia and poses a serious dilemma to China in optimising its geopolitical objectives.
Though Vladimir Putin and Xi Jinping have a
"no limits" partnership
, Russia's
military debacle
in Ukraine has turned Xi's relationship with Putin into a liability. Given North Korea's newly evolving role as a nuclear state and strategic alignment with Russia, any policy option China may adopt will affect its geopolitical and strategic aims.
China's strategic objectives in a nutshell are permanent peace and stability in the region, joint economic prosperity, reduction of US military and political influence in the region, its own regional dominance and emergence as an eminent global power, and a military and economic environment conducive to the
one-China policy
.
Faced with North Korea's new role, China has three policy options. The first being that it could maintain the pre-war status quo.
Pyongyang's new stance calls for intensified armed provocation. In 2017, following North Korea's sixth nuclear test, China and Russia endorsed the US initiative to escalate sanctions against the country. Should North Korea conduct a seventh nuclear test, China would have to join any US-led initiative at the UN Security Council supporting a severe escalation of sanctions – or abstain from the vote.
If the stakeholder states (South Korea, China, Japan, Russia and the US) fail to block North Korea's nuclear weapons programme, its military provocations and nuclear testing would bring acute instability. This would provide justification for the US to reinforce its military presence in the region and deploy advanced strategic military assets, including
expanding its Terminal High Altitude Area Defence (THAAD) system
, an anti-missile shield installed in South Korea.
Furthermore, should the US, South Korea and Japan formally establish a trilateral alliance, it would invigorate their military power and result in more frequent joint military exercises. This would impede China's strategic objectives and thwart Beijing's efforts to create an environment conducive to its one-China policy.
Finally, if China were to enforce sanctions on North Korea, it would further exacerbate hardship and instigate even greater economic instability. This instability will aggravate the Pyongyang regime and reflect back on the outside world in the form of greater armed aggression. This is an option that will deepen the uncertainty of Pyongyang's survival.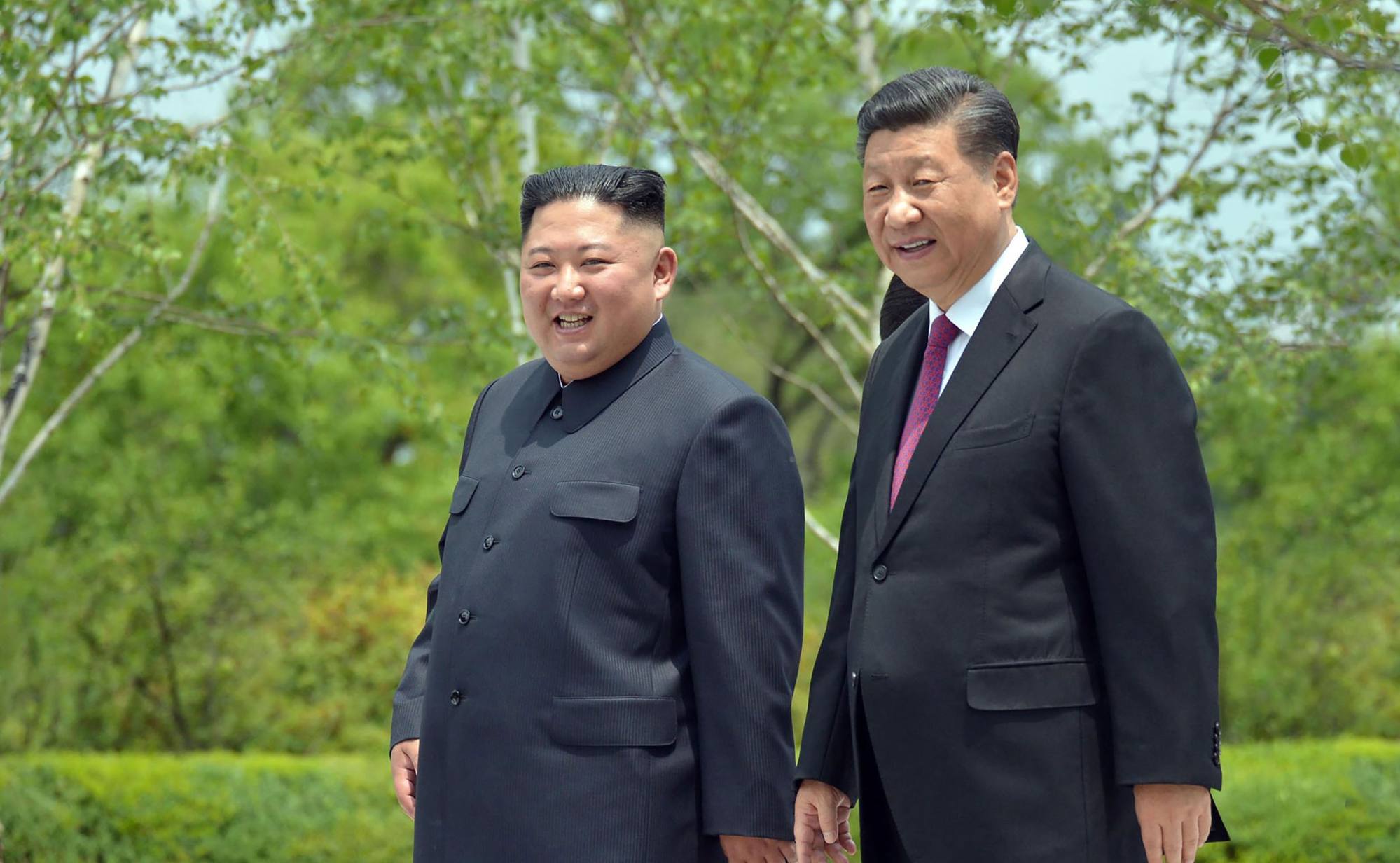 As a second option, Beijing could embrace North Korea as a nuclear state and formally establish a trilateral strategic alliance with Moscow. But such a decision would also impinge upon China's geostrategic objectives.
It would be a potential disaster for the
nuclear non-proliferation movement
, possibly inciting Japan and South Korea to initiate their own nuclear weapons programmes. Moreover, Beijing would be breaching its UN nuclear non-proliferation treaties, tarnishing its international image.
Russia's defeat in Ukraine is a distinct possibility while North Korea uses nuclear weapons to wage hostile foreign policy as a means of survival. Such an alliance would only attract retaliation from the US and its allies, including Japan and South Korea, leaving Beijing isolated.
The global supply chain would have to be forcibly rearranged. The
US Chips and Science Act
, for instance, could further restrict the transfer of microchips, constraining China's participation in the global value chain and significantly slowing down Chinese economic development.
A China-Russia-North Korea alignment would also give the US the impetus to bolster its China containment policy, and a pretext to invigorate regional alliances such as
Aukus
, the
Quad
and the
Indo-Pacific Economic Forum
. This would jeopardise Beijing's security and make the one-China policy harder.
A third option is that Beijing could, in collaboration with the stakeholder states, make
an offer North Korea cannot refuse
, providing a distinctly better chance of its survival as a non-nuclear state.
This package deal must entail a lifting of all sanctions, including military threats, an offer of security guarantees,
economic development funds
to enable North Korea to achieve a sustained and dynamic economic development, together with market-oriented economic reforms and opening.
These provisions would imply that North Korea would be trading its nuclear weapon programme for a bright future. Should such a deal be consummated, it would pave the way for permanent peace and stability in the region, joint economic prosperity, and the curtailment of US military presence on the Korean peninsula.
It would also create an environment conducive to the achievement of the one-China policy. Success would redefine US-Chinese relations, enhance China's prestige on the international stage and promote world peace.
Dr Chan Young Bang is the founder and president of KIMEP University, principal investigator at the DPRK Strategic Research Centre, and a former economic adviser to the first president of Kazakhstan, Nursultan Nazarbayev