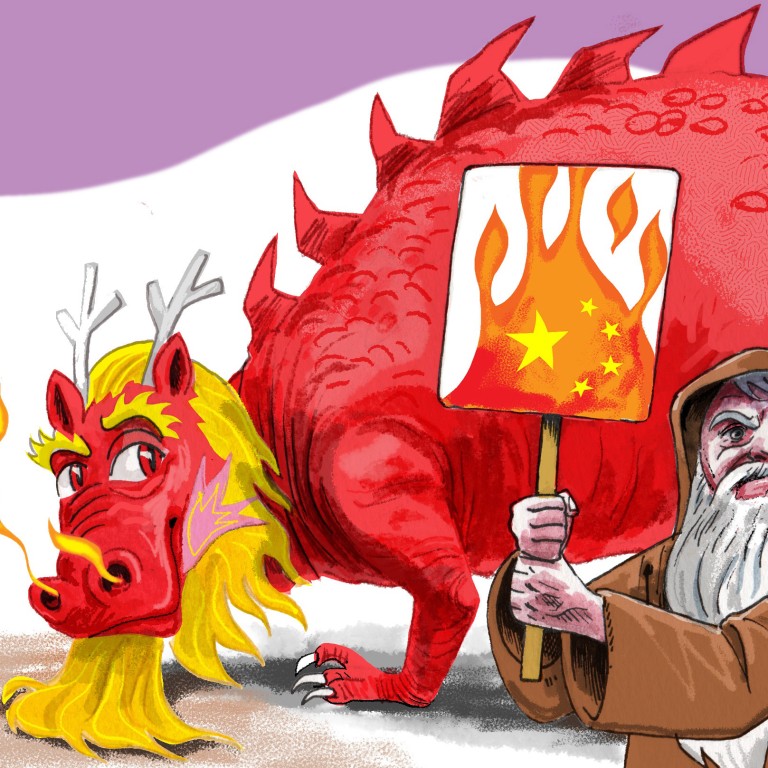 Doomsayers should think twice before writing off China's economy
China's economy faces serious short-run challenges but is still in a better position than many to weather global economic headwinds
Strong exports, consistent leadership, pro-growth policies, a focus on innovation and continued foreign investment bode well for long-term prospects
Over the past three decades, there has been no shortage of doomsayers on China. I met one at a seminar on China's 18th party congress at Oxford University in 2013, who maintained that the congress was a "desperate" effort by the Communist Party to save itself from demise.
Looking at Western mainstream media over the past week, I have been struck by the same pessimistic tone – though the focus has shifted to the Chinese economy. Such is its "fragile" state, analysts assert, that China has few options to revitalise growth and no hope of catching up with the US in our lifetime.
True, China's economic growth slowed to 3 per cent in the first nine months this year,
well below
its 5.5 per cent target, and its lowest over four decades. But it would be rash to predicate China's long-term economic outlook on the performance of just a few quarters, or even a few years. That China's economy expanded as it did reflects its dynamism in view of the Covid-19 lockdowns and other restrictions.
When these measures end, suppressed demand – and supply – will surge, giving the economy a strong boost. China would then return to normal growth.
And compared with most developed countries, which have practically exhausted their tools, China still has considerable fiscal and monetary options.
Furthermore, China's export machine is running well. During the pandemic years, China steadily increased its share in global exports. The first three quarters this year have seen China's exports soar to 17.67 trillion yuan (US$2.4 trillion), up 13.8 per cent over the same period in 2021, itself a record year.
While other export powerhouses such as Germany, Japan and South Korea have seen their trade surpluses disappear, China's January-September trade surplus hit an all-time high of 4.23 trillion yuan, up 53.7 per cent. All this points to China's improved competitiveness.
The Chinese government continues to be committed to the decades-long policy of reform and opening up, and has reaffirmed that development is the top priority. Contrary to the claim that China is turning away from market forces, its leadership is working hard to give full play to the market.
China still has a huge growth potential, given its domestic market of more than 1.4 billion. As a percentage of its gross domestic product, consumption still accounts for only about half, well below the over 70 per cent seen in developed economies. To boost this, China continues to work on developing a fully integrated and well-functioning domestic market. And multinationals are clearly excited about the long-term prospects.
China's strategy of focusing on innovation also appears to be working. In clean-energy vehicles, for instance, China has become the world's largest maker and market in just one decade.
It is making inroads in countries traditionally considered car manufacturing powerhouses, overtaking Germany as the world's second largest car exporter, just behind Japan. As China's economic driver shifts increasingly to innovation, the world's second largest economy will move up the value ladder, enhancing its economic resilience and competitiveness.
History has repeatedly proven doomsayers on China wrong. Looking back – and into the future, the Oxford professor may wish to change his point of view; it's not wise to bet against China.
Zhou Xiaoming is former deputy representative of China's Permanent Mission to the United Nations Office in Geneva