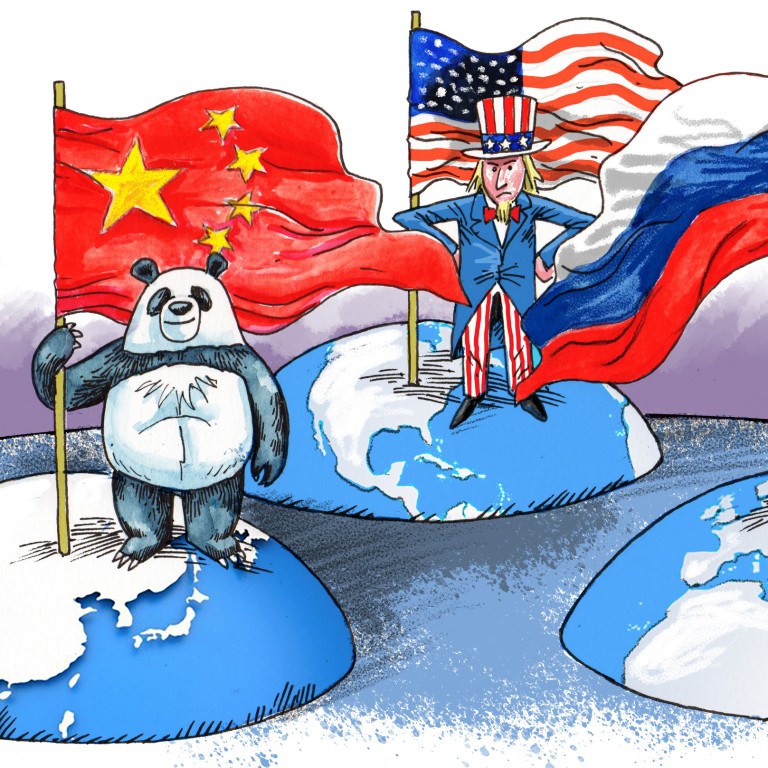 Russia and China are aligning their visions for a multipolar world, and eyeing new supporters
As Putin and Xi reiterate their shared opposition to a US-led global order, Moscow is identifying other potential partners, including India and Saudi Arabia
As political and economic headwinds show little signs of abating, the world's security is unlikely to stabilise in the mid-term. The Ukrainian crisis, a testimony to the ongoing erosion of the global order, could drag into winter as the prospects for peace talks have not yet crystallised.
Kyiv's Western allies are seemingly doing little to encourage Ukraine to seek a more immediate resolution to the conflict. Сonversely, Washington is set to arm Ukraine for winter fighting with another US$275 million in weapons and equipment. It will add to the US$18.5 billion already pledged by the Biden administration.
Russia has just
announced
its pullback from a grain deal with Ukraine, citing an alleged Ukrainian drone attack against Russia's ships. The suspension of the deal, which has been the only evidence of some flaccid political activity, signifies that even humanitarian issues are no longer up for discussion.
To the relief of those who have been ratcheting up a
"nuclear autumn" scenario
, President Vladimir Putin dismissed speculation that Russia intended to use nuclear weapons in Ukraine while speaking at a meeting of the Moscow-based think tank Valdai Discussion Club on October 27.
At the same time, Putin described the conflict as an attempt by the West to secure its global domination by playing a "dangerous, bloody, and dirty geopolitical game".
Markedly, President Xi Jinping painted a similar picture of the international landscape in his political report to the 20th party congress, gloomily
describing
it as being rife with "high winds, choppy waters and even dangerous storms".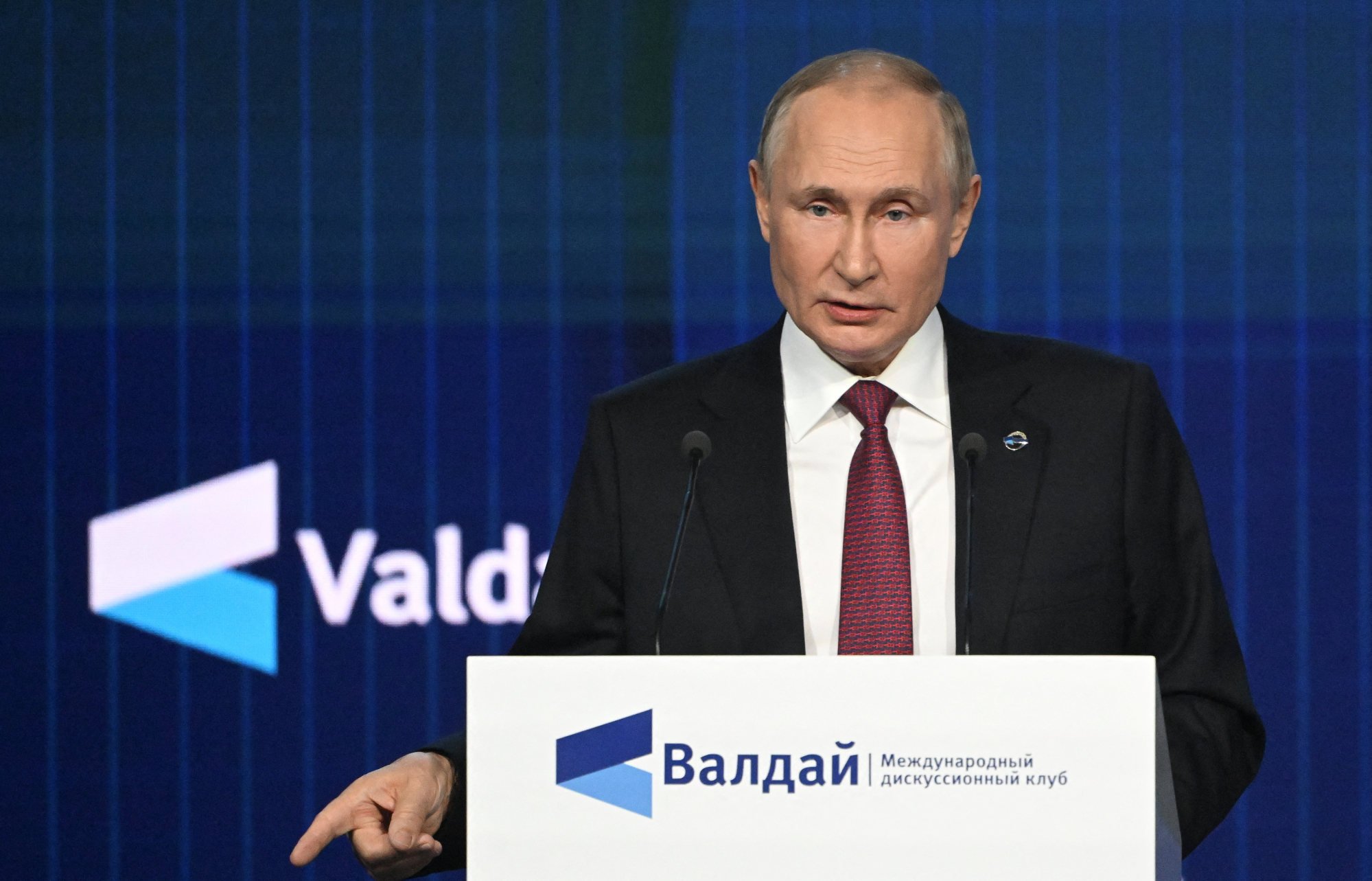 During his Valdai speech, Putin referred repeatedly to China and called Xi "my friend". He revealed expectations for bilateral trade to soon reach US$200 billion, and suggested that practices used to drive China's development could be reproduced in Russia.
Besides Xi, the Russian president also praised the leaders of India and Saudi Arabia for guiding their countries' foreign policies according to national interest. Such non-coincidental references signify that Russia sees these countries and leaders as reliable partners in times of global insecurity and confrontation.
This is logical reasoning, since China and India
refused
to endorse a Washington-sponsored price cap, in the range of US$40-60 per barrel, on Russian oil exports. Saudi Arabia also sided with Russia last month to
slash oil production
among Opec members, which left American officials and President Joe Biden, in the words of The New York Times, "fuming that they were duped".
Overall, Saudi Arabia has begun to loom larger on Russian and Chinese geopolitical radars as a
welcome partner
in the opposition to a US-led international order. Since Riyadh's relations with Washington have long been unbalanced, it is now finding more in common with Moscow and Beijing.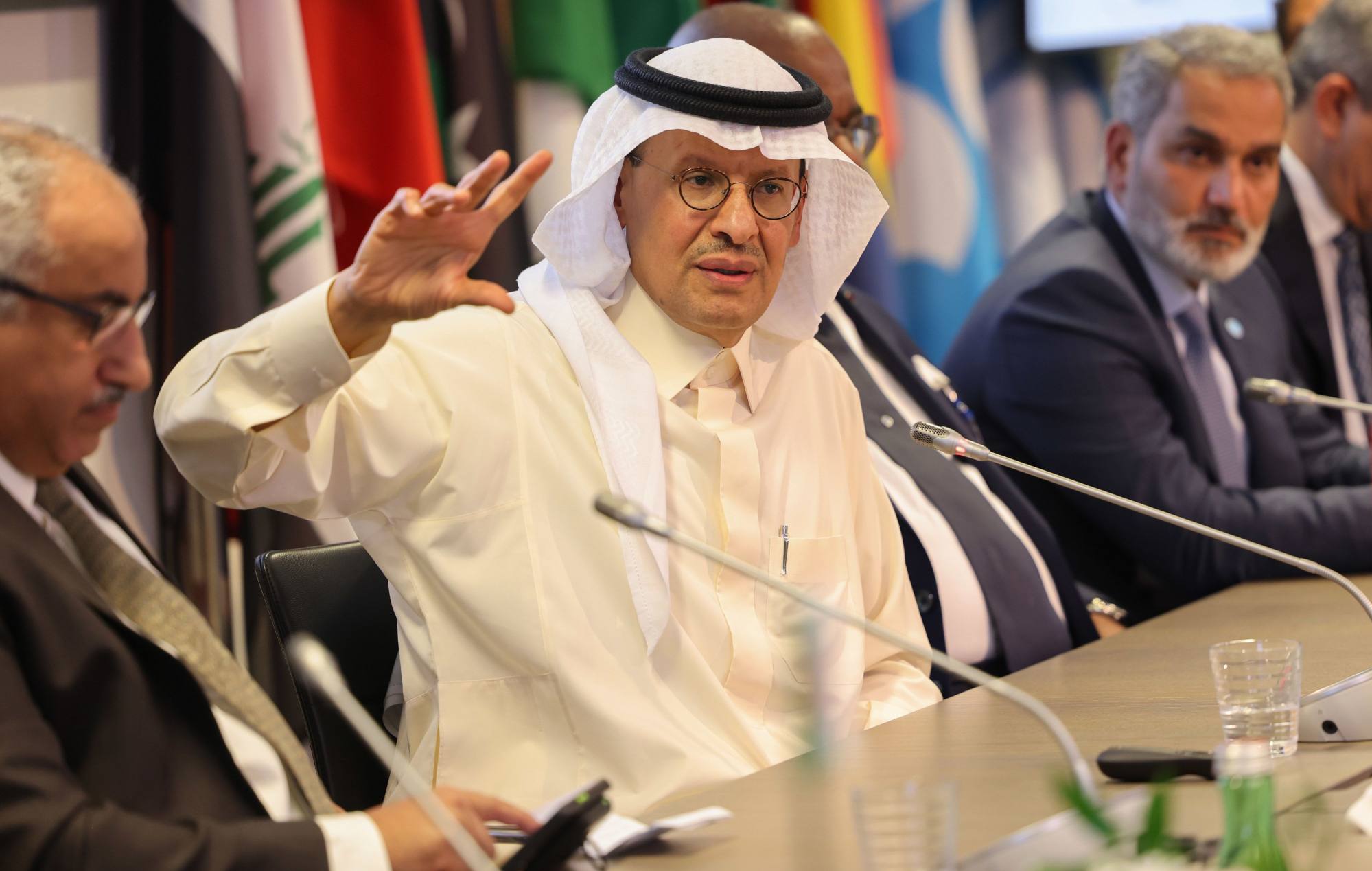 Recently, Saudi Arabian and Chinese officials pledged
closer cooperation
in the energy supply chain by establishing a "regional hub" for Chinese manufacturers in the kingdom. Earlier in September, during the Shanghai Cooperation Organisation (SCO) summit in the Uzebek city of Samarkand, Saudi Arabia was made a dialogue partner to the group, paving the way for it to eventually become a full member.
It was also at the summit that
Putin met Xi
. The Russian president praised the Russia-China "foreign policy tandem" – a catchphrase coined last year to describe their quasi-alliance. Notably, Putin stressed that both countries stand for the formation of a "just, democratic and multipolar world order". Xi echoed these words, saying that "China is willing to make efforts with Russia to … inject stability and positive energy into a world".
Most importantly, Xi said China was ready to work with and support Russia on issues concerning
core interests
, which could obviously be extrapolated to the regions crucial for maintaining territorial integrity, be it
Donbas
or
Taiwan
. In response, Putin thanked China for its
"balanced position"
on the Ukraine crisis.
The Russia-China joint
race
against the Washington-led group of "like-minded" allies to orchestrate a new world order has become a defining feature of this century and the main reason for the rising threat of military confrontation. Both states are ready to reinforce their vision for a "multipolar" world not only rhetorically, but by exercising military resolution. Ahead of the Putin-Xi meeting in Samarkand, Russian and Chinese navies held
joint patrols
in the Pacific Ocean.
China again reassured Russia of its "firm support" following the conclusion of the party congress, with Chinese Foreign Minister Wang Yi telling his Russian counterpart Sergey Lavrov in a
phone call
that Beijing would continue to endorse Moscow as a major power in the international arena.
Both Putin's Valdai speech and Xi's recent party report contain similar narratives. Putin argued that following the collapse of the Soviet Union, "the West felt as a winner and declared a unipolar world arrangement, in which only its will, culture and interests had the right to exist".
Meanwhile, Xi, in an implied rebuke of US-led regional groupings, said that "China opposes all forms of unilateralism and the forming of blocs and exclusive groups targeted against particular countries".
With the US antagonising Russia and China by
grouping
them together as acute threats, no one should expect any swift or peaceful stabilisation of global security. Russia and China have made clear their "great power roles" as fierce proponents of a multipolar world order while rejecting one dominated by the US. But the latter will not relinquish global leadership that easily, so the geopolitical show must go on.
Danil Bochkov is an expert at the Russian International Affairs Council