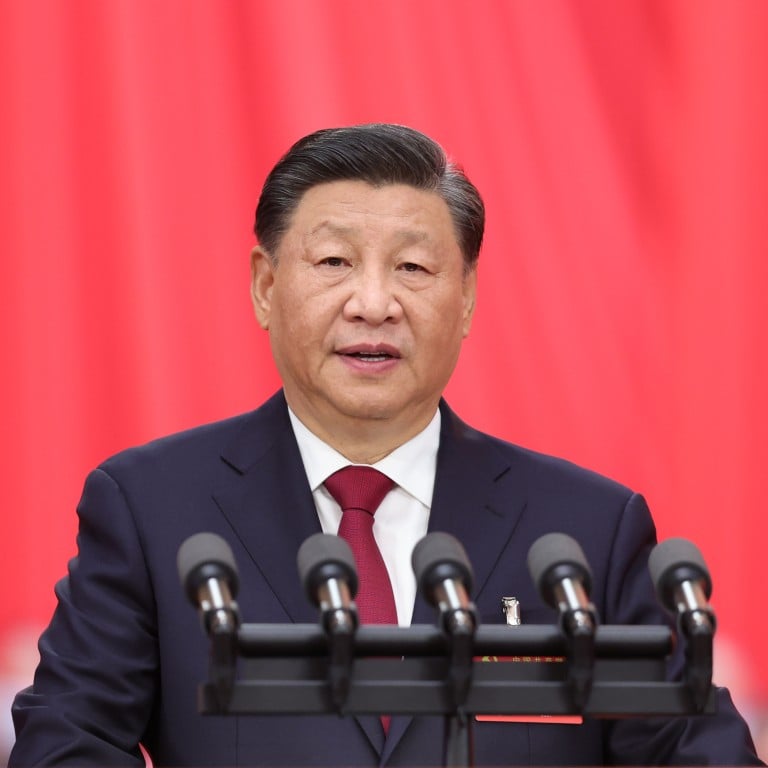 China's path to modernisation will support global stability
'Chinese modernisation', a key phrase in Xi Jinping's recent congress report, holds a promise for the world. A China that stays committed to high-quality development will give a much-needed shot in the arm to the global economy
From October 16 to 22, the 20th National Congress of the Communist Party of China was successfully held in Beijing. I had the honour of attending the congress and was deeply encouraged and inspired by the
report
delivered by General Secretary Xi Jinping on behalf of the party's 19th Central Committee.
The twice-a-decade event reviewed China's achievements and experience over the past decade and provided a blueprint for transforming China into a modern socialist country and rejuvenating the nation on all fronts.
In particular, "Chinese modernisation", a key phrase in the report, promises stability in an uncertain world.
First, Chinese modernisation brings opportunities of global growth. The congress report stated that the primary task in building a modern socialist country is pursuit of
high-quality development
.
Over the past decade, under the leadership of the party, China has
eliminated absolute poverty
and achieved the goal of building a moderately prosperous society. China's per capita gross domestic product has crossed the US$10,000 mark and it contributes up to 38.6 per cent on average to global growth, higher than the G7 countries combined.
As China implements a new development philosophy, more emphasis will be placed on common prosperity and coordinated regional development. Our high-quality growth model means that China will no longer pursue lofty numerical targets. Rather, we will work to achieve both a quality upgrade and an appropriate growth pace.
Amid domestic and international complexities, China's economy has proved resilient and continues to have ample room for manoeuvre.
At the same time, China maintains the national policy of opening up and stays the course of economic globalisation. We will continue to advocate tearing down walls rather than erecting them, pursuing integration instead of decoupling, and enhancing global supply chains rather than cutting them. A China that stays committed to high-quality development will give a much-needed shot in the arm to the global economy.
Second, Chinese modernisation promotes world peace. In this modernisation drive, China will not follow the path of war, colonisation and plunder taken by some countries.
Rather, China values peace, cooperation and mutual benefit. We will safeguard and contribute further to world peace and global development as we pursue our own development, with a view to building a human community with a shared future.
Over the past decade, China has broadened its network of friends and partners. We have become a major trade partner of more than 140 countries and regions, and over 180 countries and international organisations have joined the Belt and Road Initiative.
China has also put forward the Global Development Initiative and the Global Security Initiative, in the hope of building a world of lasting peace, universal security, common prosperity, openness and inclusiveness.
Third, Chinese modernisation represents a new kind of civilisational advancement. As General Secretary Xi once highlighted, there is no one-size-fits-all model for modernisation. While Chinese modernisation shares similarities with that of other countries, it has its own features unique to the Chinese context. The Chinese path offers humanity a new choice.
China respects the efforts of all countries to independently explore a path to modernising, but we oppose hegemonic attempts to impose one's own model on others and reject bloc confrontation rooted in ideological differences.
Although our model has been hailed by a growing number of countries, we have never exported it. However, congratulatory messages from leaders of many countries and international organisations on the 20th congress are testament to the saying "A just cause attracts abundant support".
Hong Kong has moved from chaos to stability and is on its way to greater prosperity. In China's modernisation drive, Hong Kong has much to contribute and much to gain. The congress report mentioned Hong Kong more than 20 times and stressed the importance of upholding and improving "one country, two systems", which serves as an action guide for Hong Kong's development.
The report said the central government would support Hong Kong in growing its economy, improving people's lives, and resolving deep-seated issues in economic and social development. The strengths and distinctive features of Hong Kong will be given full play and Hong Kong will be encouraged to cooperate more closely with the wider world.
The report also reaffirmed the central government's commitment to developing the Greater Bay Area and its support in Hong Kong's fuller integration into China's overall development.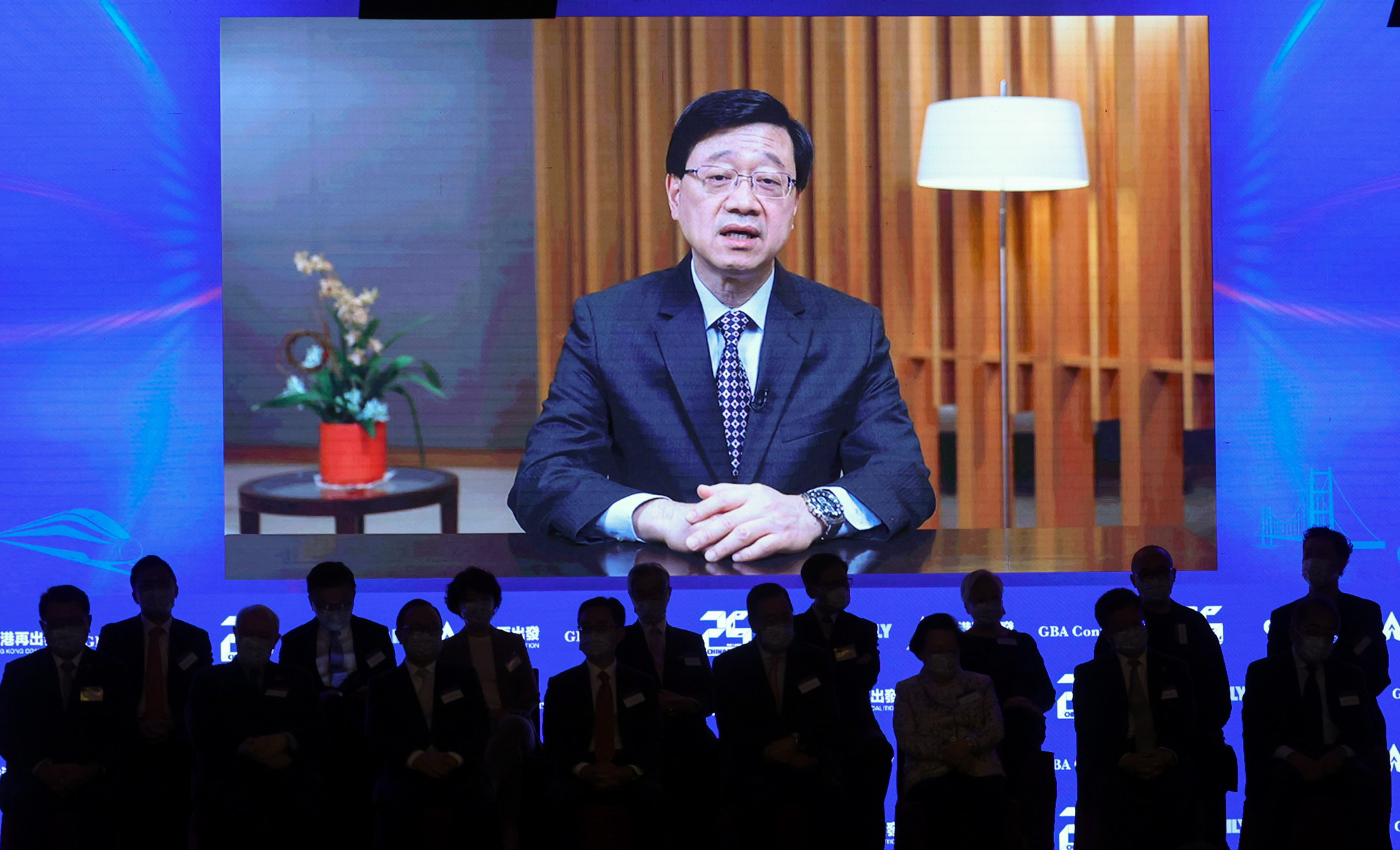 Not long ago, Chief Executive John Lee Ka-chiu delivered his maiden policy address, in which he proposed a series of targeted and innovative measures that echo the congress report.
With the firm support of the central government and through the dedicated efforts of the Special Administrative Region government, Hong Kong will be able to safeguard the foundation of "one country" and leverage the advantages of "two systems". By boarding the express train of Chinese modernisation, Hong Kong is heading towards another development miracle.
The sustained and steady implementation of "one country, two systems" is an unstoppable historical trend. The international stakeholders who believe in Hong Kong's growth potential will reap win-win opportunities, while those who talk down Hong Kong will ultimately find no audience.
China is embarking on a long journey filled with glories and dreams. The road map has been drawn and the bugle has been sounded. At a historical juncture, the Communist Party of China is leading all Chinese people to forge ahead, with enterprise and fortitude, and build a modern socialist country in all respects. The Chinese people are ready to work hand in hand with people across the world to create a brighter future for humanity.
Liu Guangyuan is Commissioner of the Ministry of Foreign Affairs of the People's Republic of China in the Hong Kong Special Administrative Region