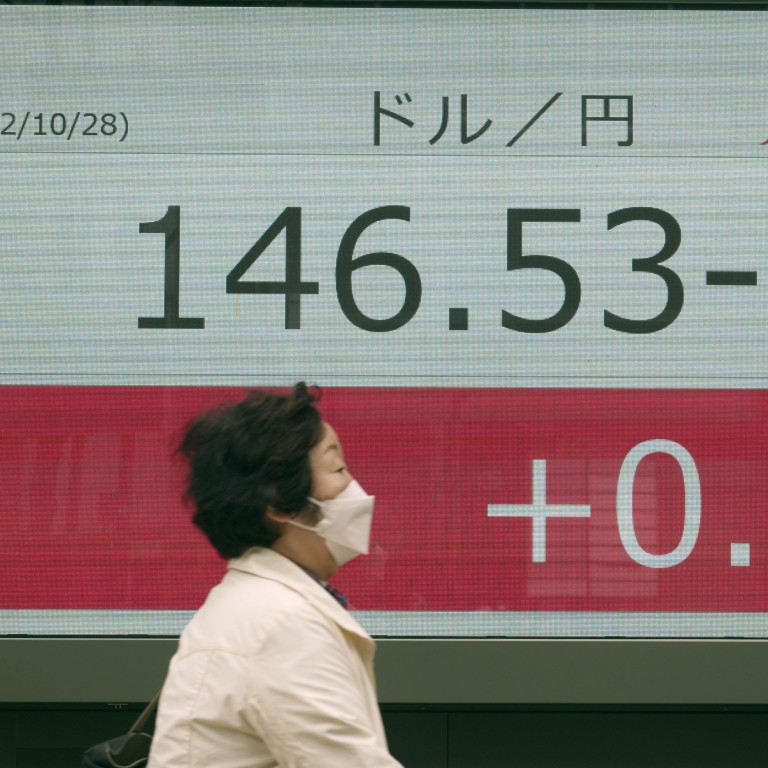 Opinion
The View
by Richard Harris
The View
by Richard Harris
Yen collapse and UK mini-budget debacle show it's better to work with markets than fight them
Being stubborn on a matter of principle can be costly for politicians and policymakers. They need to remember the wisdom of crowds rather than ignoring the markets, as Liz Truss and the Bank of Japan have
Swarm intelligence is where natural organisms make collaborative decisions. A flock of birds or a school of fish confounding a predator make better defensive decisions as a group than an individual. Such decisions adapt and change in real time to suit the prevailing conditions and near-term expectations.
Another example is the jelly bean experiment in psychology where a crowd is asked how many jelly beans are in a jar. Individuals are unlikely to get anywhere close, but the wisdom of the crowd makes the average guess very accurate. It sounds like the money markets.
I remember in late 1988 walking near Ginza and an apple on a fruit stall was US$40. At the same time, a small pizza cost US$30.
Japan was booming
, and it seemed as if it would go on forever. Everything was highly expensive as the yen had strengthened in the 1980s from around 280 to the US dollar to a high of around 120.
The Japanese economy at the time boasted three merits – low inflation, low interest rates and high growth, around 6.7 per cent in 1988. More than three decades later, the first two are still there but growth in the last 20 years has averaged just 0.53 per cent.
Modern politicians are a domestic breed with a decreasing understanding of the wider world. It is the same attitude that a fellow fund manager had some years ago, saying to a client after yet another quarter of poor performance that "the market got it wrong".
However, policymakers also need to be psychologists and bear in mind that others do not think the same as you do. You might be able to get everyone on your side one on one or in a policy forum, but when the crowd is talking you cannot persuade them all of your correctness.
These metrics are likely to recover early next year because of revenge spending, but it is still lost value. Although China does not have to worry unduly about global markets, it remains an indicator of the uncertainty about future policy and growth.
Adam Smith's "invisible hand" describes willing buyers and sellers meeting and making millions of jelly bean-like decisions through the wisdom of the crowd. The money markets are a good bellwether or benchmark of future expectations because they are neutral. It is better to work with them than against them.
Richard Harris is chief executive of Port Shelter Investment and is a veteran investment manager, banker, writer and broadcaster and financial expert witness