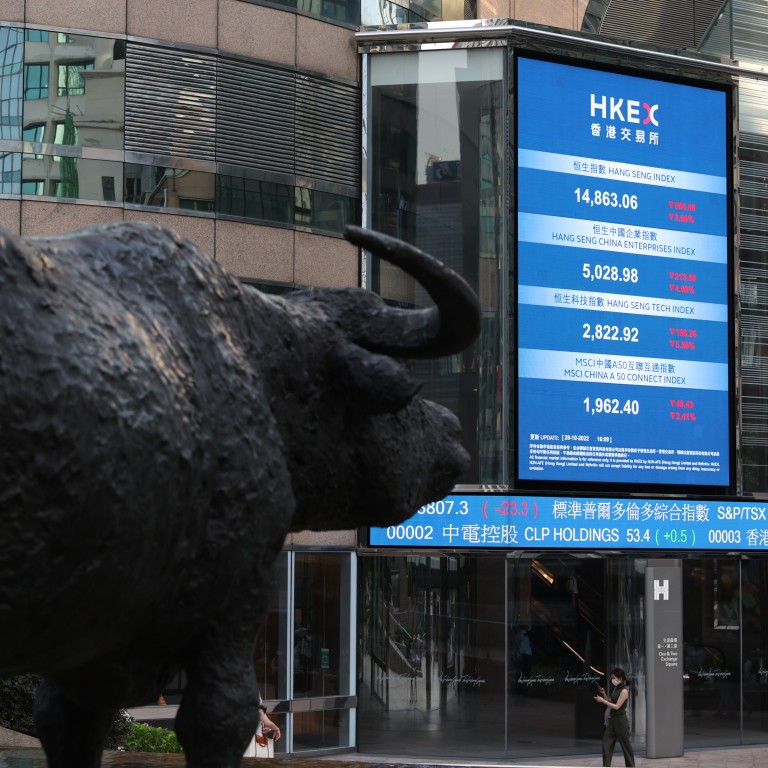 Opinion
Editorial
by SCMP Editorial
Editorial
by SCMP Editorial
City in need of better market sentiment
As officials try to sell Hong Kong to the financial world a rise in oversold stocks would certainly help their case
China's party congress historically tended to offer a short-term boost to the stock market. The latest one that saw President Xi Jinping secure an unprecedented third term has been an exception. Traders in Hong Kong and mainland stocks could not seem to catch a break. Short-sellers were out in force. The Hang Seng Index, which is dominated by mainland stocks, at one point hit its lowest levels since 2009, at the height of the last global financial crisis.
And yet, many analysts believe the market has been oversold. Meanwhile, local finance officials have been on a charm offensive to sell the city to the rest of the world, climaxing in the current investment summit in Hong Kong. Financial Secretary Paul Chan Mo-po, Hong Kong Exchanges and Clearing chairwoman Laura Cha Shih May-lung and its chief executive Nicolas Aguzin have been in Riyadh and Bahrain to persuade investors and talent to come here.
On the heels of Chan's trip, Investcorp of Bahrain has teamed up with a long-time partner, the Hong Kong-based Fung Group, to launch a US$500 million fund to invest in the Greater Bay Area. Some Wall Street brokers such as JPMorgan have argued that the sell-off in China's stocks is out of sync with market fundamentals. More long-term investment funds are raising money to try to take advantage of the steep stock discounts.
This does not mean the recent volatility was unwarranted. Xi's norm-breaking third term has made some investors uneasy.
China's gross domestic product in the third quarter and the September exports growth data were better than expected at 3.9 per cent and 5.7 per cent respectively. However, most of the export growth in September was due to Russia, where exports jumped by 21.2 per cent.
Declines were seen in shipments to the United States (-11.6 per cent), the United Kingdom (-11.8 per cent), France (-7.6 per cent) and Germany (-5.6 per cent). The yuan has been driven lower against the basket of currencies to which it is pegged.
But the gloom cannot last forever if investors plan for the long-term with more strategic assessments. A turning point in market sentiment may be coming. This will help officials make their case that Hong Kong is back.