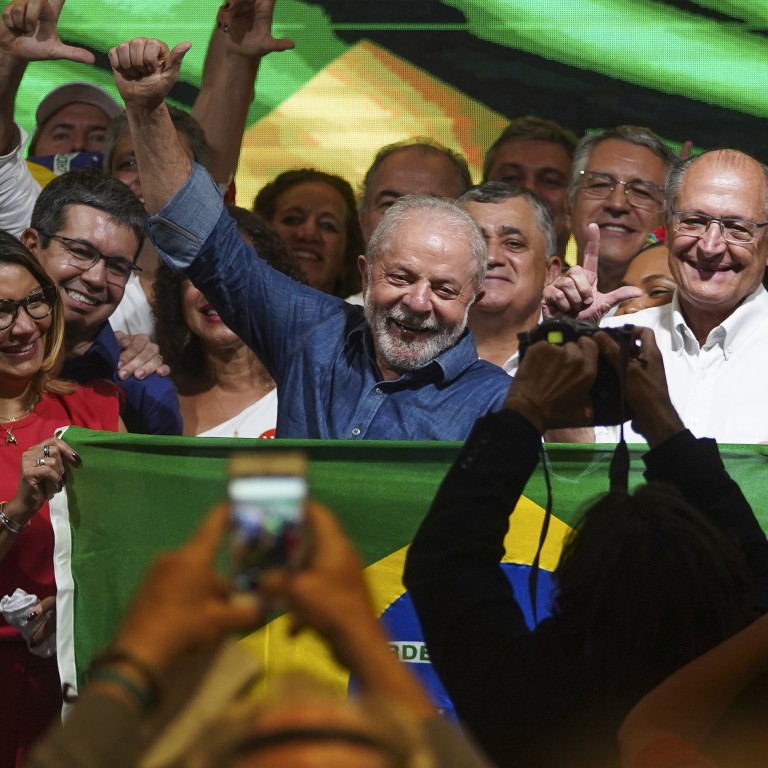 Opinion
Editorial
by SCMP Editorial
Editorial
by SCMP Editorial
Lula requires unity to revive Brazil fortunes
Back for a third term, the country's newly elected president is also in a position to reach out to China to help weather a global recession
Luiz Inacio Lula da Silva, or Lula, has won a third term as president of Brazil, one of the world's biggest democracies and Latin America's biggest economy. It is a remarkable political comeback. Voters narrowly dismissed far-right incumbent Jair Bolsonaro after just one term, following a bitter election campaign. Bolsonaro has ended two days of silence by speaking of injustice and indignation among his supporters, without directly contesting the result. This follows claims of voting system fraud and a media-establishment conspiracy. Hopefully, for the sake of economic revival and stability, he will cooperate in a smooth handover to the new administration.
President Xi Jinping was among foreign leaders who were swift to congratulate Lula. China can look forward to better relations with Lula, a pragmatic advocate of globalisation. During his government from 2003 to 2010, he drew closer to Beijing, laying the foundation for economic partnership and helping form BRICS, a group of leading emerging economies comprising Brazil, Russia, India, China and South Africa. But ties cooled after Bolsonaro, an admirer of former US president Donald Trump, took office in 2019 as tensions grew over China's economic dominance, the origins of Covid and vaccines.
As the largest developing county in America, with rich resources and many good tech start-ups and companies, Brazil is well placed to develop relations with China through exports – including oil and gas and agricultural, investment and joint-venture development.
Politically Brazil, a strong voice for the developing world, aspires to a bigger role at the UN, and China is supportive. While they have many reasons to work together, the two countries remain ideologically divided. Public opinion polling in Brazil in 2019-20 found widespread scepticism towards Chinese-made vaccines and anti-China sentiment fanned by Bolsonaro.
Green groups blame China, sometimes unfairly, for destruction of the Amazon rainforest. The world expects action from Lula to back up his pledge to protect it. The US can be expected to work against closer Brazil-China ties. But engaging more with China may help Brazil weather a global recession. Ultimately, if it is to modernise and revive its economy, Brazil must unite, politically and economically.