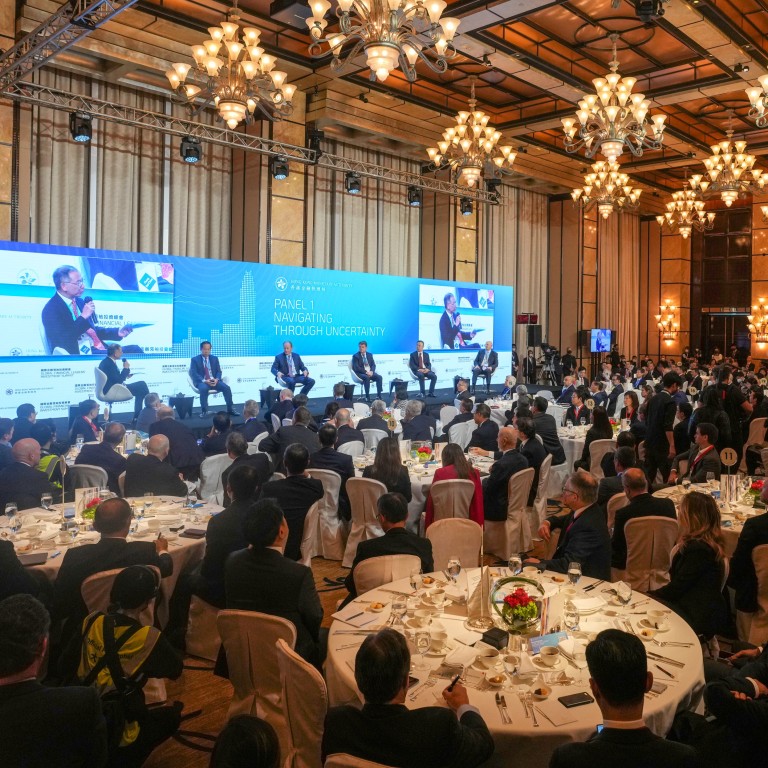 If bankers can get the special '0+0' travel treatment amid Covid pandemic, let the rest of Hong Kong too
The overseas executives attending Hong Kong's financial summit enjoyed a mostly Covid rule-free visit as John Lee declared the city back in business
Good for them, but residents are still anxiously waiting to be given the same green light
The descent of bankers into Hong Kong last week for the widely anticipated
Global Financial Leaders' Investment Summit
was quite the spectacle. Some 200 bankers, finance executives and fund managers from more than 20 countries, together with our city's leaders, were seen at the summit events maskless – chatting, eating and thoroughly enjoying themselves. It was a sight that needed some getting used to.
In true Hong Kong can-do spirit, the summit's organisers, the Hong Kong Monetary Authority (HKMA), were able to get
exemptions
for foreign attendees from most of the pandemic restrictions regular arrivals are subjected to. The health code didn't apply to these VIPs, who were free to eat and mingle in private settings in restaurants.
The red carpet was rolled out for guests, including
dinner
at the M+ museum of contemporary art, reportedly with live music and, you guessed it, "Under the Lion Rock" played. It's as if Covid-19 never happened.
I do take issue with the choice of song. It's one that resonates most with locals in the city. But given the weeks of hype surrounding the summit and the discussions over who had
dropped out
at the last minute, a more dramatic song list might have better served the global titans we were hosting. Perhaps the theme song for
Star Wars
or even, Handel's Hallelujah chorus, would have been more befitting.
As our VIPS swooped in, they even
raised the Hang Seng Index
; it went up by as much as much as 2.4 per cent last Wednesday after a depressing downward spiral, only to be disrupted by the typhoon alert, which suspended trading.
Schools were closed for
Severe Tropical Storm Nalgae
. Government services and public transport were also affected. But while mortals put their lives on hold and retreated back into their homes, the summit for the titans went on.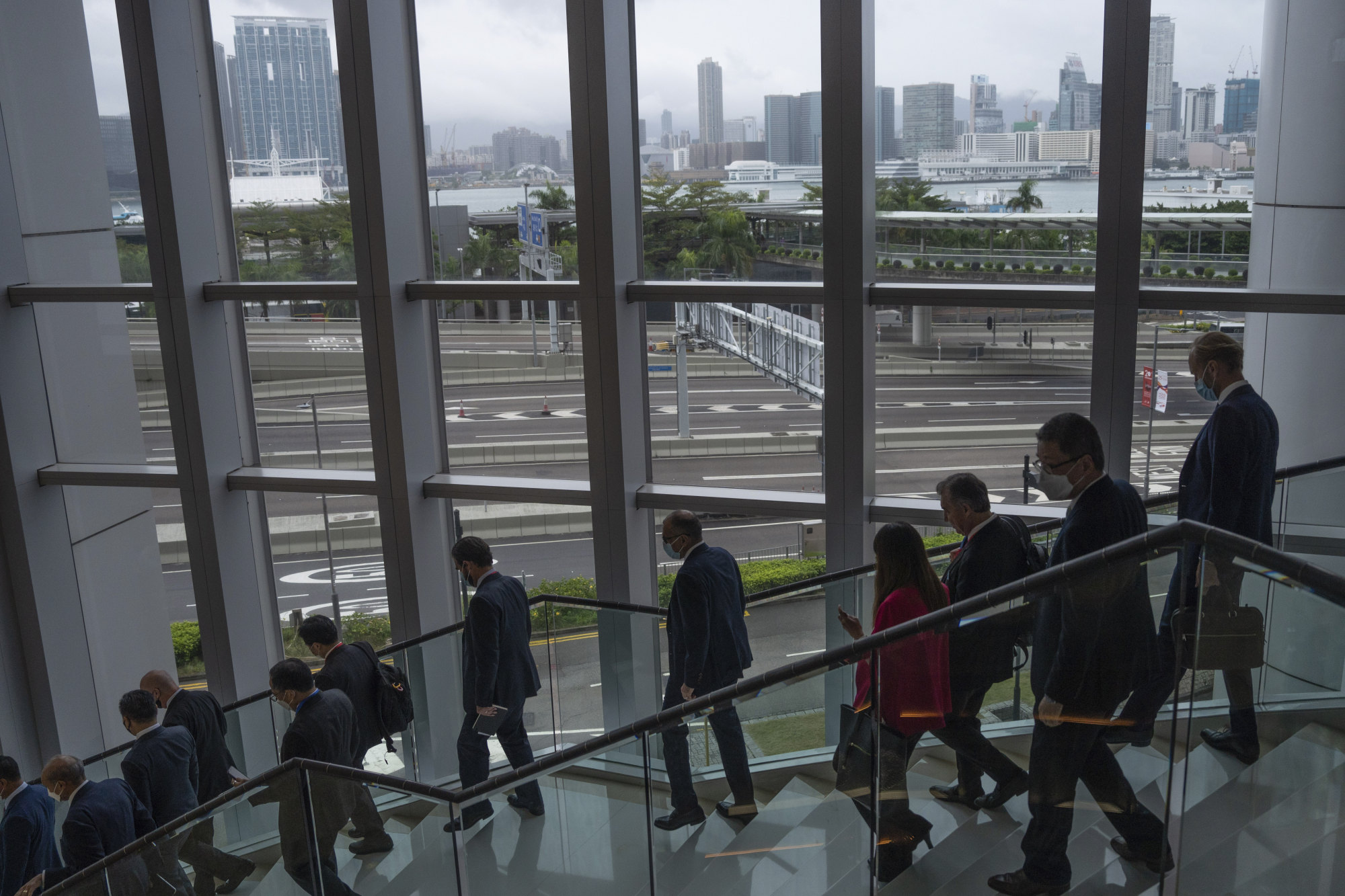 Eddie Yue Wai-man, chief executive of the HKMA, made reference to the weather by citing a Chinese saying on the meteorological phenomenon associated with eminent individuals: they attract wind and rain. I guess it is only natural that typhoons don't apply to them either.
The privilege awarded to our special guests is truly remarkable: no health code, no masks, no Covid-19, and no typhoon. It's as if we live in a parallel universe.
No doubt still fresh for ordinary Hong Kong residents is the frustration most of us felt after the government appeared
unwilling to budge
on the "0+3" Covid-19 policy, which requires incoming travellers to undergo three days of home medical surveillance with limited movement.
Chief Executive John Lee Ka-chiu
didn't mention
any changes in his maiden policy address, even amid mounting public pressure to further ease rules. Chief Secretary Eric Chan Kwok-ki even had to jump in to
defend
the government's position, cautioning that the city's "loss would be bigger than the gains" if infections rebounded.
What the bankers essentially enjoyed was the "0+0" privilege – a privilege precisely because the exemptions were only granted to a few.
A government source
revealed
to this newspaper that under Hong Kong's rules, any traveller who has the means – like a
private jet or yacht
– can leave Hong Kong even after testing positive for Covid-19.
It is only those who rely on scheduled airline services that would need to be quarantined in hotel rooms. The source said this policy was not made especially for bankers. Sure, it is not only bankers who have "the means". The rest of us will just have to play by the rules.
The chief executive has been selling Hong Kong at every opportunity to make sure that the VIPs know we are back in business. And that's great. Ordinary residents also would very much like for our government to
"get in front"
of restoring normalcy for us. Let the rest of us enjoy the 0+0 arrangement.
To borrow the chief executive's words to the summit attendees: This is the moment the government has been waiting for. Go for it. Give Hong Kong people back their lives; reopen the city to the world without restrictions and without delay.
Hong Kong has both global advantages and the China advantage. We can be the super connector, but only once we are all reconnected to the world. To be a place of opportunities only for those who have the means, means nothing, and that's not the
Hong Kong story
we need told.
Alice Wu is a political consultant and a former associate director of the Asia Pacific Media Network at UCLA