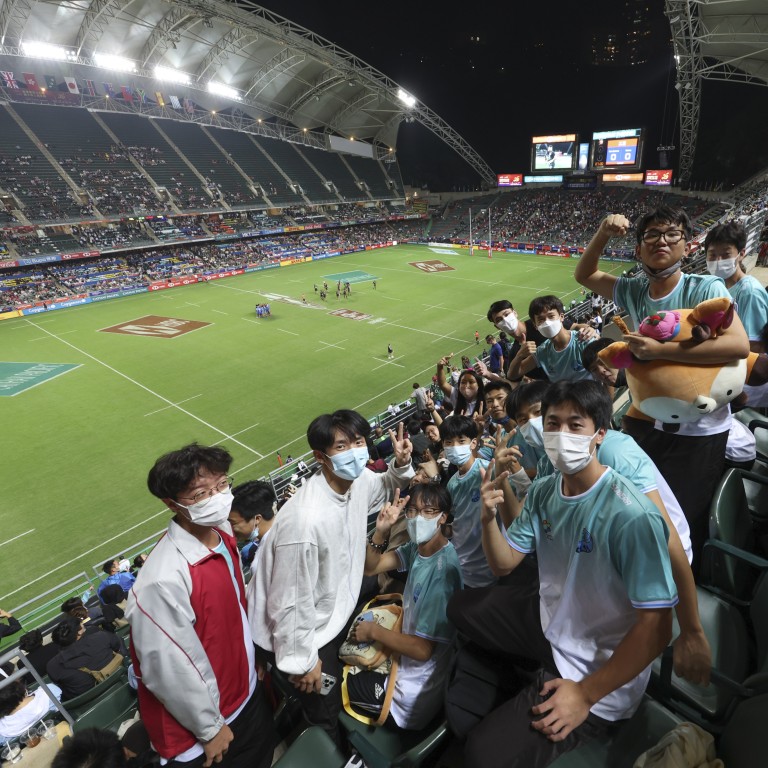 Opinion
Editorial
by SCMP Editorial
Editorial
by SCMP Editorial
Iconic Sevens to score once more for Hong Kong on international stage
Following a highly successful financial summit, the spectacle of fast-flowing rugby will win Hong Kong fans as it opens up
The successful staging of a global financial summit during a prolonged coronavirus epidemic has been hailed as Hong Kong's comeback.
Following hot on the heels of the high-profile business event is the three-day Rugby Sevens tournament, which is another good opportunity to show the world that life has gradually returned to normal.
But, with a wider public appeal and a much bigger crowd, the carnival-like sporting spectacle is arguably a bigger test for the city.
The Cathay Pacific/HSBC Hong Kong Sevens is bringing the joy and excitement sorely missed by both many here and overseas. Expecting some 30,000 spectators, it is the city's first major outdoor international event since the onslaught of the Covid-19 pandemic in early 2020.
With travel and other health restrictions still in place, the weekend may not be as vibrant and colourful as it once was. But the return of nightlife following the lifting of curbs on bar operating hours should give revellers something to look forward to.
The Hong Kong Masters snooker tournament at the Coliseum in Hung Hom last month marked a welcome return of sport on the global stage, but there are still challenges ahead. The Sevens requires spectators to use the risk-notification app, "Leave Home Safe", and comply with vaccination, testing and mask requirements.
The potential risk of tens of thousands eating and drinking and having fun inside the open-air stadium cannot be ignored. A visitor was turned away yesterday because he was still showing an amber code.
The city's defences against the virus come at a high price to business and the public. Sports officials have warned that many international bodies would rather move their competitions to places where there are no longer travel and health restrictions. This is understandable because other parts of the world are putting the coronavirus behind them.
The city's slow pace of opening up means there is a lot of catching up to do. Having soldiered on for nearly three years, it is time to welcome more business and sports events from around the world.
It can be achieved by further easing the health restrictions, many of which have been called into question with the virus seemingly posing a less serious threat to public health.
Chief Executive John Lee Ka-chiu said the response to the financial summit was beyond government expectations. Lee said it provided clear evidence that the city was returning to the international stage, and he was confident the Sevens would be another success.
There has been a suggestion the government may lift more curbs if infection numbers show no significant rise following the tournament. It is to be hoped that the experience of hosting such international events will continue to pave the way for public life to return to normal.