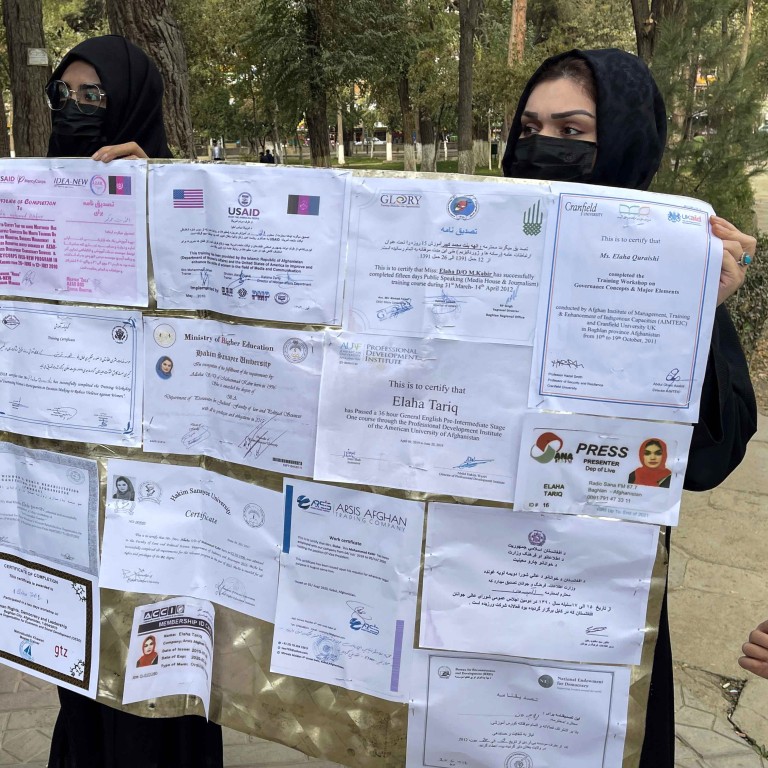 Young women's leadership in Asia is improving, but much work is left to do
There is reason to celebrate as over 70 per cent of Asia-Pacific countries showed improvement in opportunities for girls and young women to lead
Despite this progress, girls and women continue to be undervalued and underestimated throughout the region, even in the most developed countries
Throughout the Asia-Pacific region, there is an increasing consensus and appreciation about the value of fostering leadership among girls. As if there was ever any doubt, it is now obvious that no country can get ahead if it continues to leave half its population behind.
Our annual
Asia-Pacific Girls Report
has been charting this shift for several years through our Girls' Leadership Indexes (GLIs), measuring the rights and opportunities adolescent girls and young women have to lead in their lives in the Asia-Pacific region.
There is cause for some celebration this year. For the first time since the GLIs began, more than 70 per cent of countries in the region have shown some form of improvement in the last year.
The Asia-Pacific region is home to 60 per cent of the world's youth population, about 750 million people aged 15 to 24 years. The Sustainable Development Goals (SDGs) recognise that gender equality is integral to our collective global progress and that meaningful participation of girls and women in society is a precondition for global progress.
Availability of data for young women in Asia and the Pacific is hard to find. In many cases, figures for entire groups of women and girls are missing. Using globally recognised databases under seven core domains, the GLIs are helping fill the void, unmasking essential findings for the region's young women.
The three lowest-ranking countries in the 2022 Asia GLI are Bangladesh, Pakistan and Afghanistan. In the Pacific, New Zealand, Australia and Kiribati make up the top three, with New Zealand overtaking Australia this year. Vanuatu, the Solomon Islands and Papua New Guinea rank the lowest.
Delivering on universal rights such as education, health, economic opportunities and political voice is perhaps the most effective way to achieve the SDGs and generate society-wide benefits. Since empowered women and girls are a powerful force for change in their communities and their empowerment would create better futures for everyone, here are some practical suggestions for regional policymakers.
Robust action from all stakeholders is needed. The region needs sustainable, consistent, focused resources to ensure societies can nurture safe, healthy, educated and forceful adolescent girls and women.
The progress in the GLI is real; they are foundations on which to build. We must strive for a world where girls and women can fully enjoy their rights free of discrimination and violence and as equal contributing members of communities and countries.
For all the progress occurring, girls and women won't achieve equality with men for generations at the current rate of change. We don't have that much time. Also, the weakening economy, political unrest and the continuing impact of Covid-19 clash with the headway made in gender equality. To achieve the SDGs, the region's future must be powered by strong women.
Investing in an adolescent girl is investing in 40-plus years of a productive future. Progress is being made, but girls are still being left behind even in the most progressive societies. The time is now to turn fragile gains into a catalyst for a future where adolescent girls can lead their own lives.
Bhagyashri Dengle is regional director, Plan International Asia-Pacific Hub