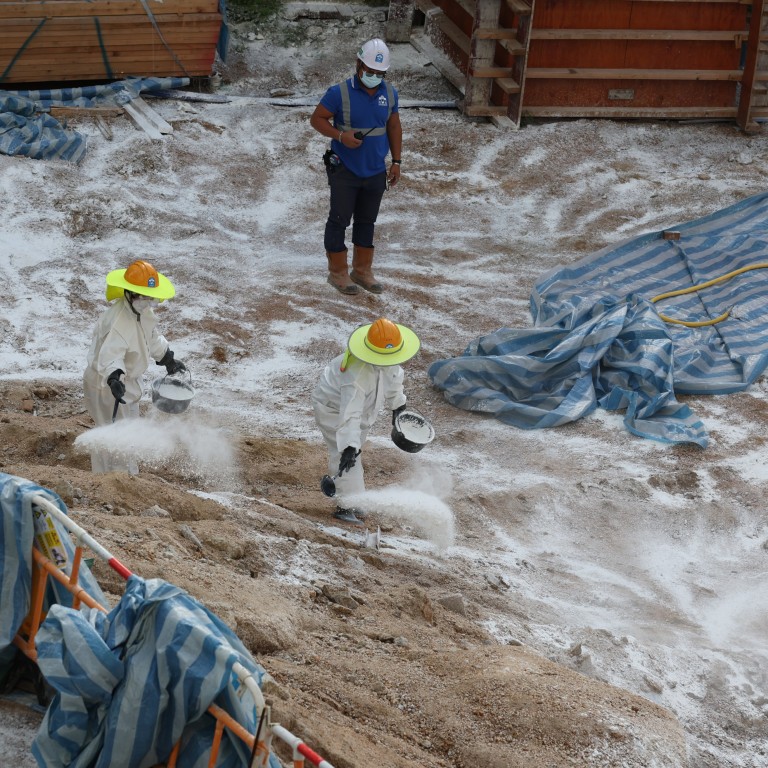 Opinion
Editorial
by SCMP Editorial
Editorial
by SCMP Editorial
Diligent approach to disease avoids panic
Covid-battered city may be suffering from virus fatigue, but the emergence of melioidosis again calls for proper monitoring, hygiene and healthcare
Just as Hong Kong is taking baby steps to recover from Covid-19, another disease is lurking in the community. Melioidosis is usually spread through contact with soil or surface water contaminated by Burkholderia pseudomallei bacteria. Health authorities have recorded an "abnormal" spate of cases since August. Symptoms may include fever, headache, coughing and localised pain or swelling. Severe cases can develop into pneumonia and sepsis.
Most of the 34 cases, including seven which have proved fatal, were found in Sham Shui Po. On October 28, investigators said they had detected the microbe in soil at a construction site at Pak Tin Estate where 10 workers later tested positive for antibodies to the bacteria. None of the workers showed any symptoms.
Since then, tests of soil on top of a water reservoir in West Kowloon found bacteria with DNA nearly identical to what patients were infected with. Investigators have confirmed that drinking supplies remain safe, but they said the city must accept melioidosis had become endemic.
Health experts said major outbreaks of the illness were not expected since person-to-person transmission was rare and cases so far did not have a common source. The government has wisely responded in a balanced manner – urging the public not to panic as officials move to put melioidosis on a list of "notifiable diseases", which requires doctors to report cases to the Centre for Health Protection. Monkeypox was added to the list earlier this year amid global concern about the virus. Of the more than 50 illnesses on Hong Kong's list, Covid-19 cases are by far the most commonly reported, followed by tuberculosis, chickenpox and food poisoning.
Hongkongers are justifiably tired of disease surveillance and testing after nearly three years of fighting the pandemic. But fatigue should not allow us to lose sight of the fact that background diligence helps ensure rapid and appropriate responses to outbreaks.
Panic is never an intelligent approach. What is smart is using time-tested systems that keep the city focused on proper monitoring, hygiene and healthcare that have ensured Hong Kong remains a relatively safe and healthy place in which to live.