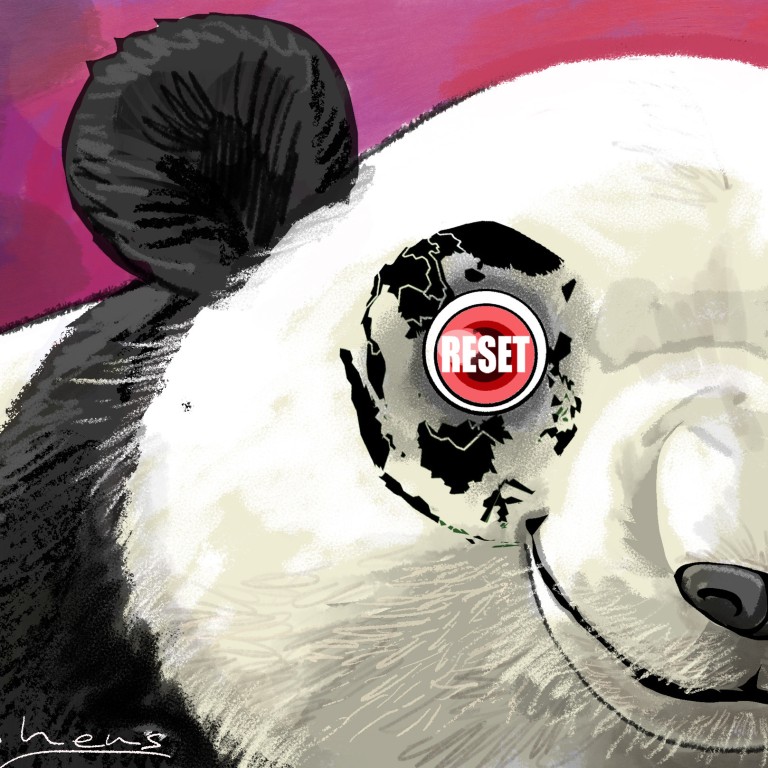 How China can reset its 'peripheral diplomacy' to win over Southeast Asia
After years of tense relations with key Southeast Asian states such as Vietnam and the Philippines, China's 'peripheral diplomacy' could do with a reset
Xi Jinping's consolidated political power, a better approach to South China Sea disputes and improved Chinese projects abroad will help improve relations
In an important speech before China's foreign policy elite in 2013, the then recently installed president Xi Jinping encouraged his comrades to "strive to promote regional security cooperation" based on "mutual trust and benefit" with "peripheral countries". He emphasised the centrality of maintaining stability in China's neighbourhood and underscored China's commitment to encourage and participate in the process of regional economic integration.
Thus, Xi launched his "peripheral diplomacy" strategy, with the clear aim of winning over China's immediate neighbours, especially in Southeast Asia. For the Chinese leader, "peripheral diplomatic work" is indispensable for the creation of a "sound peripheral environment" for China's long-term development and attainment of the "
great rejuvenation
of the Chinese nation".
A decade later, and having secured a historic
third term
as China's president, Xi is in position to revamp his peripheral diplomacy and usher in a new era of strategic relations with "peripheral countries", especially in Southeast Asia. By offering greater policy predictability, recalibrating
maritime assertiveness
in adjacent waters and tweaking the
Belt and Road Initiative
, Xi can go a long way in achieving sound and stable relations with China's neighbours.
No less than Vietnam's Communist Party chief
Nguyen Phu Trong
was the
first foreign leader
to visit Xi following the recently concluded 20th party congress. Trong lauded "Xi's sincere concern and great contribution to Vietnam-China relations for the benefit of the people of the two countries".
Xi, in apparent criticism of warming ties between Hanoi and the West, told his counterpart to "never let anyone interfere" and disrupt progress in bilateral relations. Last year, ahead of US Vice-President Kamala Harris' visit to Hanoi, Vietnamese Prime Minister Pham Minh Chinh said his country wouldn't
side with the West
against China.
In a
joint statement
, the two leaders presented a common front against "complex and unpredictable changes". The two sides signed
13 major agreements
to cement their strategic and economic relations.
Meanwhile, Philippine President Ferdinand "Bongbong" Marcos Jnr also extended his congratulations to his Chinese counterpart following "the successful conduct" of the 20th party congress. Although Marcos has largely abandoned his predecessor Rodrigo Duterte's anti-Western strategic posture and gradually
increased defence cooperation
with Washington, he has also openly courted expanded
Chinese infrastructure investments
in the Philippines.
Marcos' defence chief has also adopted a softer stance. Jose Faustino, head of the Department of National Defence, recently underscored how maritime disputes in the South China Sea do not "define the entirety of our bilateral relations with China".
China's relations with Vietnam and the Philippines were among its most contentious and challenging in the past decade. Now, Xi's "peripheral diplomacy" can have a better chance of success for three reasons.
First, Xi's
consolidation of power
at home could prove helpful to smaller neighbours. Historically, internal squabbling has generated incentives for Chinese foreign policy adventurism. After all, when contested at home, besieged leaders can be tempted to rally domestic support by focusing popular attention on real and manufactured external threats.
In the late 2000s, a major source of concern over China was the fragmentation of the central leadership in Beijing encouraging adventurism by local, paramilitary and military actors in places such as the South China Sea. Facing no clear rivals at home, an empowered Xi can oversee growing foreign policy predictability, especially towards neighbouring states.
This brings us to the second factor. There is a need for a more calibrated approach to the South China Sea disputes, which have been major fault lines in China's relations with several neighbouring states.
During their recent meeting, Xi and Trong agreed it was "crucial to properly
manage differences
and maintain peace and stability in the South China Sea", with both sides vowing to "refrain from taking actions that complicate the situation and aggravate disputes".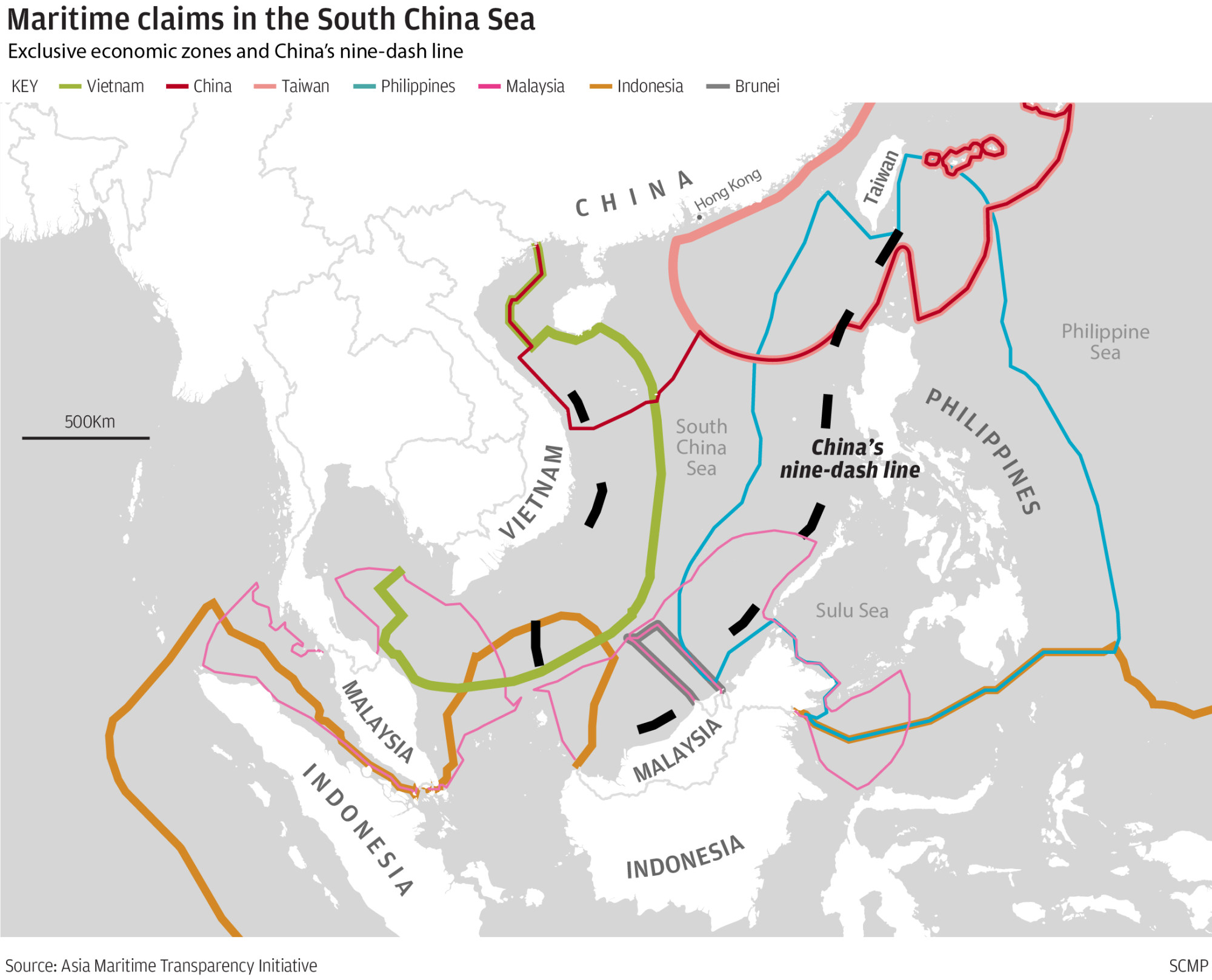 As a way forward, the two neighbours underscored their commitment to "actively negotiate transitional and temporary solutions that do not impact their respective positions and propositions" as part of a broader goal of achieving "basic, permanent solutions" to the South China Sea disputes.
In the case of the Philippines, China has pushed for
joint development agreements
in the South China Sea under the Marcos administration. To achieve a robust conflict management regime in the disputed waters, however, it's crucial for China to scale down its
paramilitary activities
and massive
naval exercises
in adjacent waters, which have spooked its neighbours.
Instead of driving its neighbours into the West's embrace, Beijing should reassure Vietnam and the Philippines of its "peaceful rise" by sincerely negotiating confidence-building measures and a legally binding
code of conduct
in the South China Sea.
Finally, the success of Xi's "peripheral diplomacy" will also depend on revamping the Belt and Road Initiative. So far, China's actual infrastructure investments in places such as the Philippines and Vietnam is relatively limited and dwarfed by
that of Japan
.
Moreover, Chinese projects have generated considerable scepticism amid concerns over high interest rates, unsustainable lending practices and overreliance on Chinese workers and technology. Earlier this year, Marcos suspended three
major Chinese railway projects
largely over these reasons.
Moving forward, Xi can win considerable trust and goodwill by pressing ahead with sustainable, mutually beneficial projects which generate jobs and growth in Southeast Asian nations. A decade after Xi declared his "peripheral diplomacy" strategy, it's high time for a major reset in China's relations with Southeast Asian states.
Richard Heydarian is a Manila-based academic and author of "Asia's New Battlefield: US, China and the Struggle for Western Pacific" and the forthcoming "Duterte's Rise"