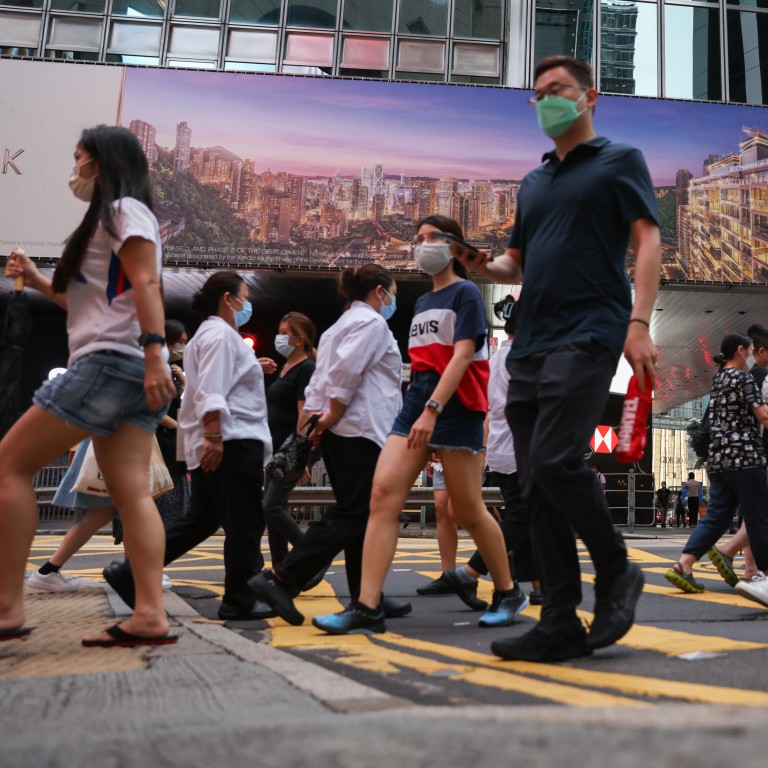 Opinion
Editorial
by SCMP Editorial
Editorial
by SCMP Editorial
Play the game and lift coronavirus restrictions that are no longer needed in Hong Kong
Businesses and individuals in Hong Kong still have to follow the rules at all times while those taking part in international finance, legal and sporting events are given exemptions
Caution has been the guiding principle in striking a balance between economic recovery and epidemic control. The Hong Kong government has religiously adhered to such an approach, albeit sometimes not going as far as it should.
A case in point is permitting inbound tour groups to enter theme parks, museums and restaurants while undergoing three days of medical surveillance. Even though it is a step in the right direction, the benefits for the tourism industry are arguably limited.
Under the revised rules, travellers of licensed groups may visit designated attractions, and have meals in partitioned areas of restaurants that meet special requirements. Itineraries shall be preregistered under the so-called group-in, group-out arrangement.
This is essentially a compromise in response to growing demands to further relax medical surveillance rules, under which a yellow health code is issued to restrict access to restaurants and public venues.
The industry believes such a relaxation would appeal to small group tours from Southeast Asia, but there are still issues to be addressed, such as the feasibility of fewer tests and arrangements when travellers test positive during their stay.
When hotel quarantine was replaced by a three-day medical surveillance in late September, hopes were high that the ailing tourism industry would be thrown a lifeline. But official data shows greater travel convenience has encouraged more Hongkongers to venture out rather than attract overseas visitors.
The entry ban on a South African tourist at the weekend's rugby Sevens tournament shows health restrictions are still too stringent and cumbersome for those from places that have long put Covid-19 behind them. He was only allowed in on the final day when his code turned from yellow to blue.
Whether the latest concessions can turn the situation around remains to be seen. But given mainland visitors account for the lion's share of the tourism market, a full rebound can only follow when cross-border travel without quarantine returns.
Even though recent outbreaks on the mainland make a breakthrough unlikely any time soon, authorities should step up preparations to allow further travel convenience to be rolled out in due course.
Chief Executive John Lee Ka-chiu has ruled out scrapping yellow-code restrictions for travellers and the wearing of masks at this stage, saying the coronavirus remains a threat.
But the government must also be mindful of the perceived anomaly that those taking part in international finance, legal and sporting events are given exemptions while businesses and individuals are still bound by tight restrictions at all times.
The government must proactively consider lifting rules that no longer serve their purpose.