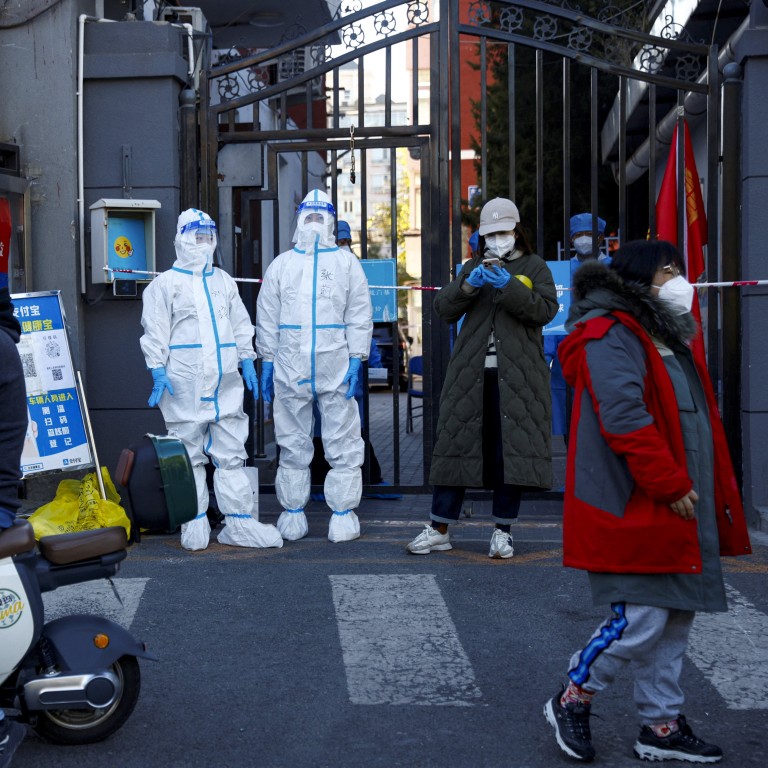 Opinion
Editorial
by SCMP Editorial
Editorial
by SCMP Editorial
Beijing needs to strike balance over Covid
Reaction of markets to rumours that mainland China is to end its zero-Covid policy illustrates the growing economic and social cost of such an approach
Recent rumours of an end to mainland China's dynamic zero-Covid policy were enough to move markets – until they proved unfounded. That says something about perceptions of the growing economic and social cost of the policy. Contrary to expectations, the rumours prompted health authorities to reaffirm zero tolerance, despite pressure from the public and local government to embrace more flexibility. With Covid-19 outbreaks persisting ahead of the flu season, uncertainty about what the winter holds in store for public health must have been an important factor.
At the same time Hong Kong, without abandoning the principle of dynamic zero-Covid, has adopted a more flexible approach, gradually lifting controls in small increments. The latest relaxation, allowing tour groups to visit some attractions under set conditions, is another step towards a return to normal life, free of masks and vaccine passes, and quarantine and health checks for inbound travellers.
Hong Kong still has a long way to go, as Chief Executive John Lee Ka-chiu has made clear by dismissing calls to scrap the health code and mask rules. But the bottom line is that residents have been promised the city will not backtrack on Covid measures.
If China is to continue with its current strategy of lockdowns, mass testing, quarantine and strict border controls, the authorities must strive for more transparency to combat fear, misunderstanding and resistance. There is a need to strike a balance.
The portrayal of Covid-19 as a killer virus that could overwhelm the public health system may once have supported stringent countermeasures, but it has engendered fear disproportionate to the public health threat posed by the Omicron variant. It is good that mainland health officials have reiterated their pledge to improve implementation of the zero-Covid policy to avoid massive and protracted lockdowns. China is so economically and socially diverse that there is no one-size-fits-all application of the policy.
Meanwhile, if Hong Kong is to truly claim it is "back", the government should consider whether some Covid controls serve their purpose any longer, instead of granting anomalous exemptions to finance and legal visitors to facilitate international conferences.