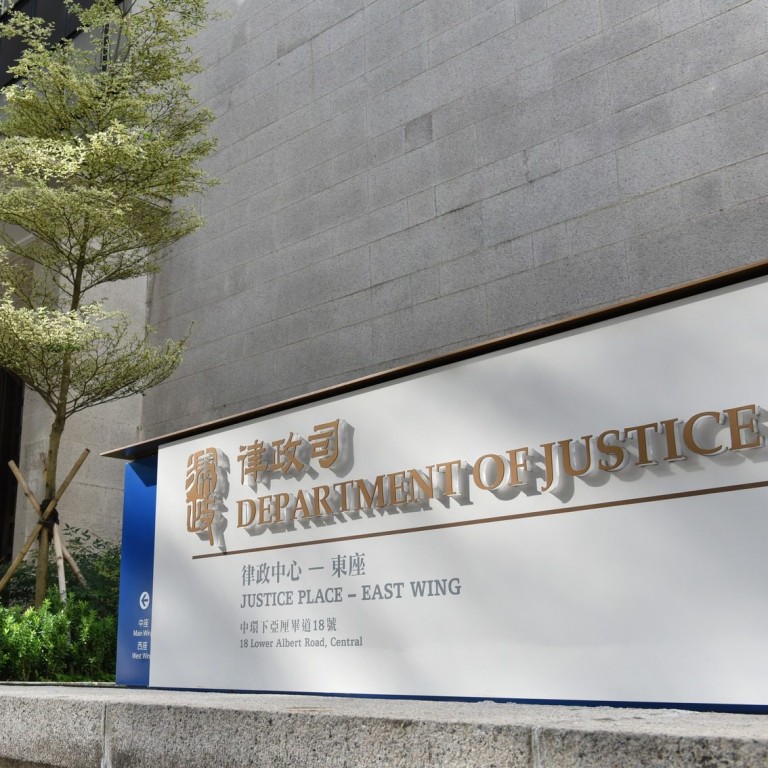 Opinion
Editorial
by SCMP Editorial
Editorial
by SCMP Editorial
Legal Week reflects increasingly vital role city plays in region
Not only does the event show Hong Kong is again open for business, but also its importance as a legal hub and centre for resolving international disputes
Hong Kong's busy month of international events got off to a flying start with bankers and rugby players helping to convey the message that the city is open for business and pleasure. Now, it is the legal sector's turn, with Hong Kong Legal Week that began on Monday. The aim of the five-day event is to highlight the city's role as a leading legal hub and centre for international dispute resolution.
Experts, including 27 from overseas, are there along with representatives of international bodies. Visitors are, as with other events, given an exemption from Covid-19 rules.
The conference covers issues including cross-border litigation, arbitration and online dispute resolution. It wraps up with discussion of Beijing's Belt and Road Initiative, or infrastructure programme, and the rule of law. Hong Kong's bid to become a top global legal centre relies heavily on its rule of law and common law system. President Xi Jinping has confirmed Beijing's long-term support for these important attributes. The provision of legal expertise and cross-border dispute resolution services is vital if the wider objective of making the city a "super-connector" linking China to the world is to be achieved.
Hong Kong navigates differences between its system and that of the mainland. In finding ways for them to work together, it has drawn on international experience but may also gain insights of use to other parts of the world. Recent developments have seen agreements with the mainland on the cross-border enforcement of civil and commercial judgments and mutual recognition of insolvency proceedings. Meanwhile, an office to prepare for a new government-level international mediation body will be established here. There are also hopes local companies in the Greater Bay Area across the border will be able to use the city's laws to settle disputes. These are complex areas, but progress is being made.
It was good to hear that the Hague Conference on Private International Law is keeping its Asia office in Hong Kong. This is a sign of confidence in the city. Hong Kong will need to attract top legal talent from overseas and ensure local lawyers have the relevant skills. It must also be vigilant to ensure core elements of the rule of law remain intact. As Chief Executive John Lee Ka-chiu mentioned in his speech, this includes the protection of human rights.
The city's rule of law has been targeted by critics following the passing of sweeping national security legislation in 2020. Lee declared Hong Kong to be "back on stage". That means it has an audience. Legal developments in the city will be closely watched. But if it can seize new opportunities while upholding its common law traditions, Hong Kong's legal ambitions can be achieved.