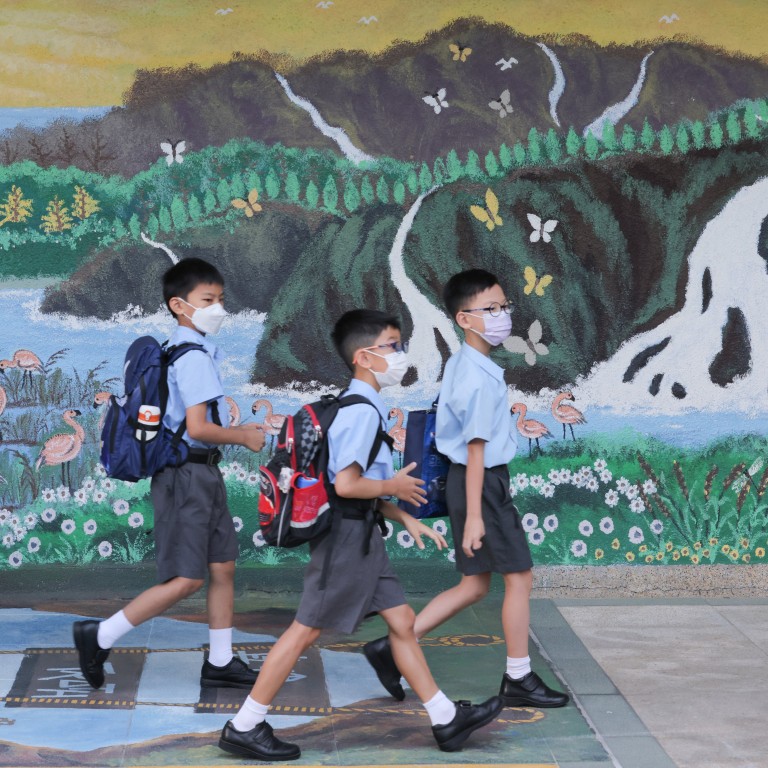 Opinion
Editorial
by SCMP Editorial
Editorial
by SCMP Editorial
Full return of schools will spell normality
There are encouraging signs that the city's secondary and primary pupils will soon all be back in class for the day, providing vaccination rules are followed
From staging high-profile international events to lifting curbs for inbound tour groups, the government is keen to show Hong Kong is finally moving out of the Covid woods. While it is good that ordinary life is gradually returning, the city is arguably not truly back to normal until school operations are where they were before the pandemic. In another positive sign, no fewer than 35 of some 510 local primary schools have applied to resume full-day classes from December 1, the first time since August 2020 that primary pupils will attend whole-day sessions on campus. This came two weeks after education authorities announced primary schools may resume full-day classes next month as long as at least 70 per cent of students are double-vaccinated. Even though only a fraction of schools have met the threshold at this stage, it is still an encouraging step.
The situation at secondary schools is more promising. Of the 387 that applied for full-day class resumption for whole schools, 361 have already done so. But the threshold will also be raised from the current two vaccine doses for 90 per cent of students to three by February 1. Separately, the revised guidelines spell out new arrangements for meals and non-academic activities.
The education sector is among those that have been seriously disrupted by the coronavirus. Many younger children have never experienced what normal school life is like over the past three years. The challenges facing upper form students are even greater, with tens of thousands having sat exams in a stressed state and under stringent health restrictions. The switch to online classes has also given rise to learning and family problems.
It has taken a long time for the student population to attain a high level of vaccination to return to schools. While the worst is seemingly over, there are still challenges ahead. Currently, the vaccination rate for children aged below three is lower than 19 per cent. Even though a diluted version of the BioNTech vaccine is now available for those as young as six months, officials say the uptake remains unsatisfactory.
The city's recovery hinges on a high vaccination rate across all ages. Until schools are back and the young and vulnerable are also well protected, normal public life has not fully returned.