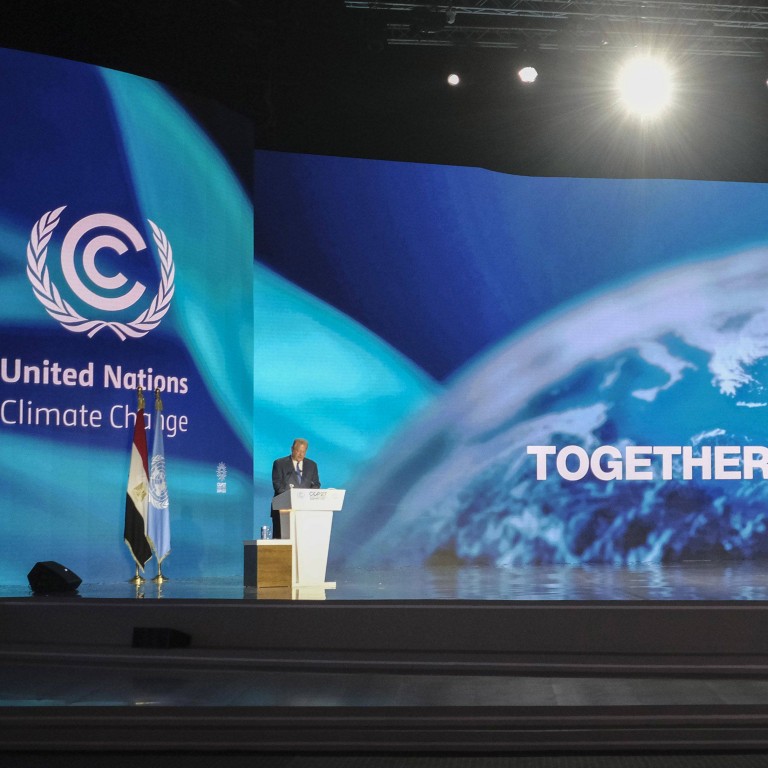 Opinion
Macroscope
by Anthony Rowley
Macroscope
by Anthony Rowley
World needs global, coordinated climate action – and that won't come from governments or private sector
After decades of urging private companies and individual governments to 'do their part' to tackle climate change, it's clear the piecemeal approach isn't working
Global cooperation requires multilateral institutions that are professionally and financially equipped to deal with it
Slowly and belatedly, it is dawning on market economies that efforts to battle the existential threat of climate change have been misdirected, largely as a result of overreliance on private initiatives. This realisation may be better late than never but we can only hope it is not too late.
Signs emerged at the
COP27 global climate summit
in Egypt (and will become even clearer at next week's summit of G20 national leaders in Bali) that leaving critical aspects of the organising and financing of the climate change battle to private-sector players has been potentially disastrous.
The battle has become more like a circus with no ringmaster to control the competitive instincts of its many actors, as is obvious from the effective collapse of a star attraction announced only last year – the US$130 trillion
GFANZ
private-sector financing "commitment" to the climate change battle.
There is a growing if grudging acceptance of the need for a public-sector intermediary with organising and financing capability to be inserted between governments and the private sector. Had this been acknowledged sooner, we might not now be at a climate
tipping point
.
To understand this, we need to recap events over the past couple of decades. In 2004, then UN secretary general Kofi Annan urged some of the world's biggest business firms to start behaving like good corporate citizens and observe environmental, social and governance, or "ESG", standards.
Despite the fact compliance is directed only marginally at slowing or mitigating the impact of climate change, ESG investing has achieved cult status, encouraged by those who earn tidy commissions from marketing ESG funds.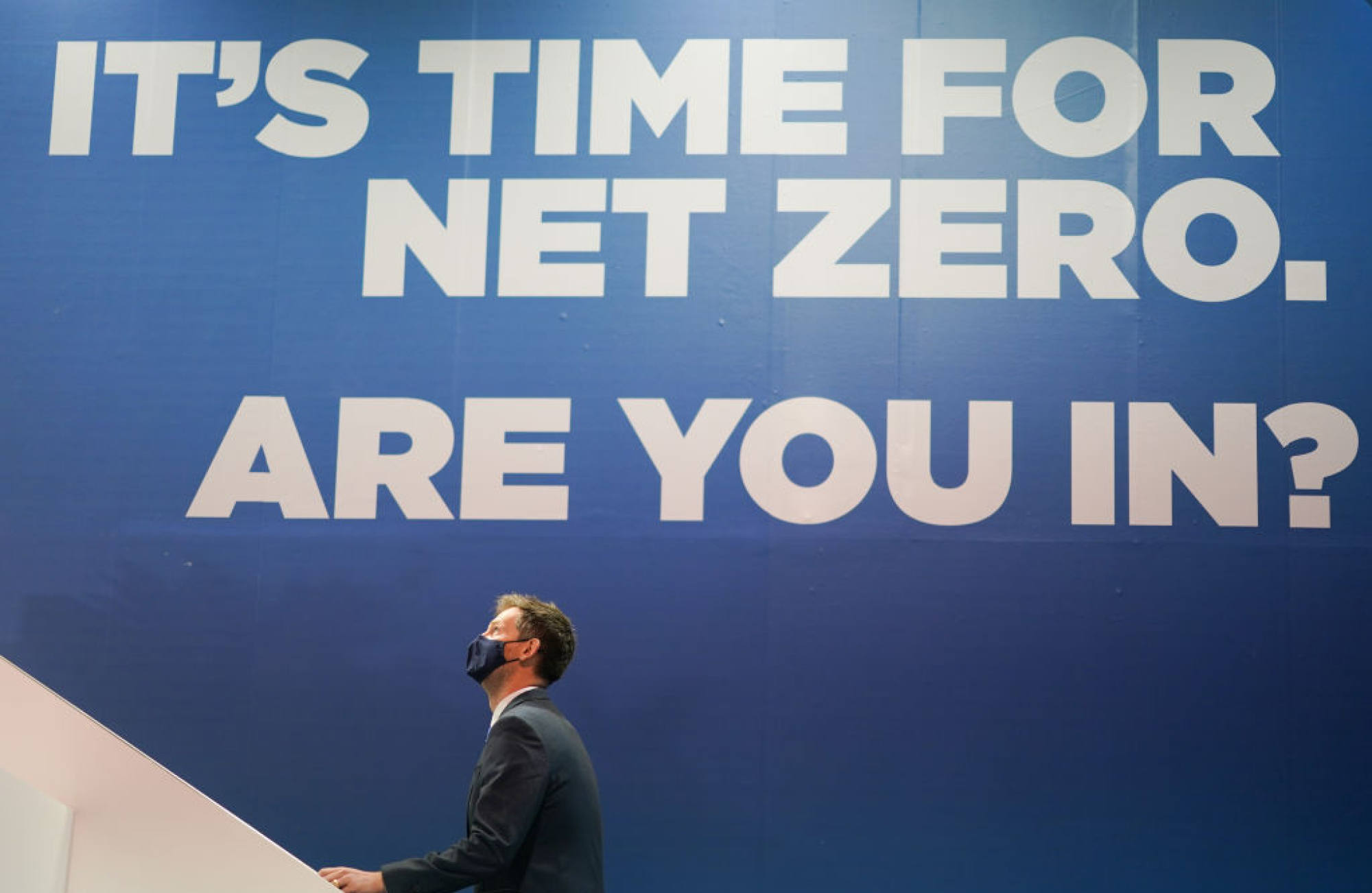 The financial industry cannot be entirely blamed for
taking advantage
of ignorance among millions of ESG investors about what they are really investing in (many wrongly believe it to be directly countering climate change) because governments did not see fit to enlighten them.
In any case, climate change was not taken very seriously until several years ago when the UN began warning of the dire impact that global warming could have on the planet and its inhabitants unless global emissions of carbon dioxide and other greenhouse gases are slashed dramatically.
At this point, the appropriate and responsible thing for governments to have done would have been to cooperate globally and agree on creating and delegating sovereignty to a new supranational body that would assess the global warming threat on a global basis and formulate an action plan.
That didn't happen and instead it was left to the UN to come up with nationally determined contributions, or NDCs, whereby individual nations
pledged
to reduce carbon emissions by a given date. This was a cop-out for which we are paying the price now – and that price is rising fast.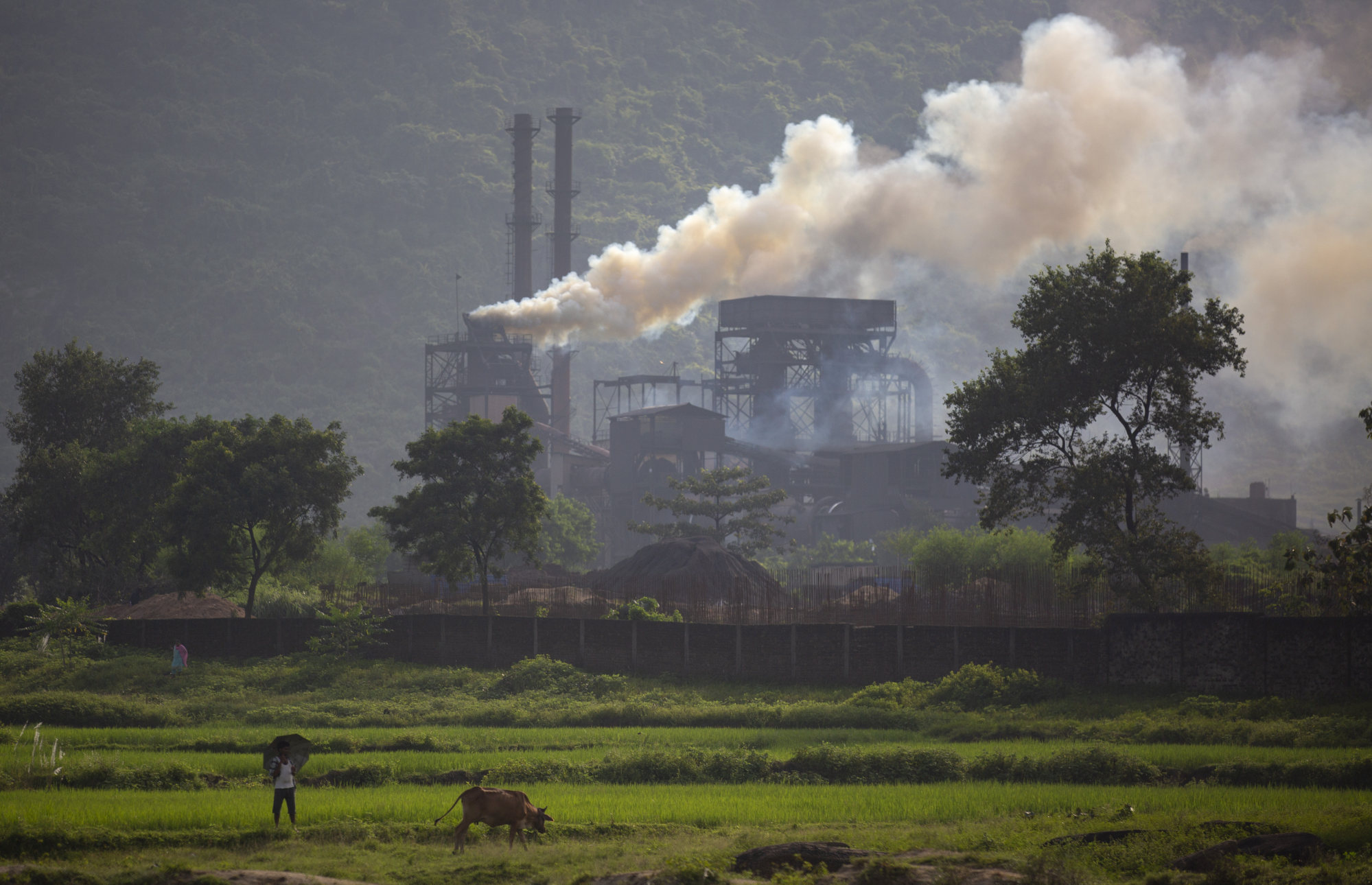 Governments – those of the world's biggest market economies especially – have been
lobbied heavily
by fossil fuel interests to go easy on climate regulations and of course, when it comes to financing political campaigns and to winning national elections, such considerations do carry weight.
Of late, however, it has become clear that the gap between government rhetoric on climate change and the situation "on the ground" with regard to rising greenhouse gas emissions is growing ever wider. Climate change reality can no longer be hidden, as (man-made)
"natural" disasters
mount.
Will there be any reason to come away from the COP27 and G20 summits with anything resembling optimism, rather than pessimism and resignation? Yes, up to a point, and this brings us back to the growing recognition of a need for new champions to join the climate change fight.
The obvious ones, as I have argued in books on the subject (including Who Will Pay to Save the Planet? The $100 Trillion Question), are multilateral development banks (MDBs), such as the World Bank and the Asian Development Bank. If these did not exist already, we would need to invent them.
Not only are they supranational agencies representing market and state economies and owned by multiple different governments, they also have the ability to raise market funds and combine private money with public money. They are almost tailor-made for the climate change battle.
Instead of uncoordinated
private initiatives
– ESG with its "do-gooding" emphasis on individual corporate actions, or "all show but little substance" initiatives to commit big money, we need real world players and real action.
That is beginning to appear – for instance in the World Bank's Scale (scaling climate actions for lowering emissions) multipartner fund to pool funding from the global community and apply this to financing specific climate-change-slowing or mitigation projects.
Or in the Asian Development Bank's ETM (energy transition mechanism) to be unveiled at the G20 and which likewise pools potentially huge sums of public and private money for early closure of coal-fired power plants in Asia and replacing their output with renewable energy.
It's time to hand the job of coordinating and implementing climate change actions to players who are professionally and financially equipped to deal with it – not governments or private-sector interests but to public-sector multilateral institutions that can act as essential go-betweens.
Anthony Rowley is a veteran journalist specialising in Asian economic and financial affairs