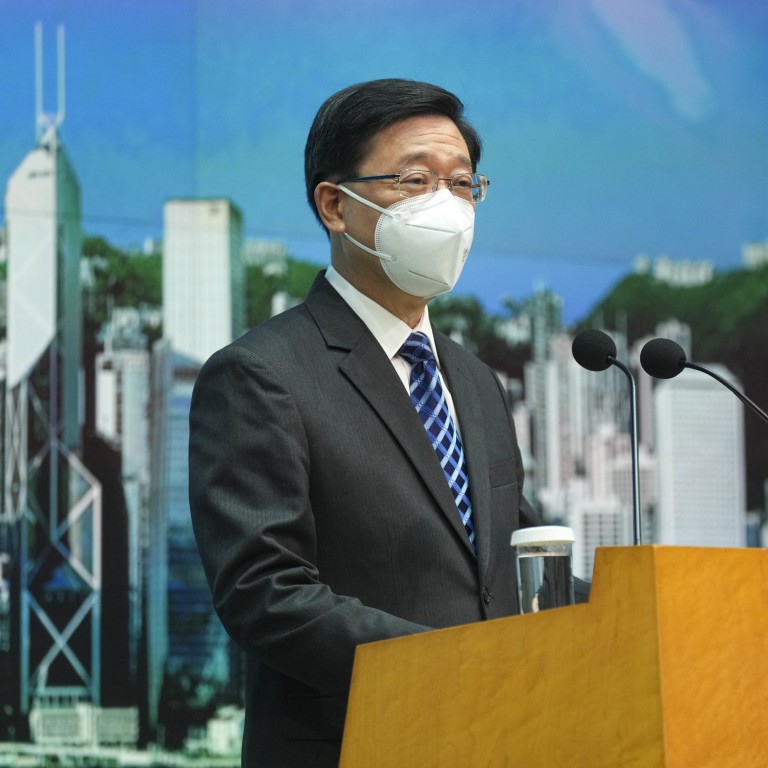 Opinion
Editorial
by SCMP Editorial
Editorial
by SCMP Editorial
Slow pace of recovery quick to upset many
Although John Lee's pledge to further relax Covid controls while balancing health protection is to be welcomed, he must not underestimate the calls for him to do even more
Nearly three years into the pandemic, the coronavirus continues to lurk in different parts of the world. But unlike the nonchalant approach adopted by some overseas authorities, the Hong Kong government is not only locked in a tough battle against the pathogen, but also fighting an opinion war over its stringent measures that have been increasingly questioned by the Covid-fatigued community.
Amid mounting calls to scrap more restrictions, the latest relaxations may sound underwhelming. Take the tweak in the enforcement of the vaccine pass in shopping malls, supermarkets and other premises.
Many people probably do not care whether the pass is "actively" or "passively" enforced. Indeed, some no longer scan the code when entering such places. But the change, to be effective next Thursday, will enable those with an amber health code during the medical surveillance period to enter more premises.
The adjustment is essentially a compromise in response to growing public discontent, but it still falls short of the expectations of many who are impatient with the pace of bringing life back to normal.
Unlike the earlier suggestion by a top government adviser that a successful rugby Sevens could provide more room for further relaxation, officials said the sports event involved careful preparation and control and the experience might not be readily applicable to wider society.
The World Health Organization says Covid-19 deaths have fallen by nearly 90 per cent since February, a trend which it describes as providing cause for optimism. But Hong Kong officials warn against a false sense of security, noting global infections could be under-reported as some places no longer conduct virus tests or monitor infection numbers.
There is no plan to end the rules on the wearing of masks or using the risk-exposure app, "Leave Home Safe".
With the city still logging thousands of new cases daily, the government cannot be faulted for treating the epidemic as a "public health emergency".
While the pledge by Chief Executive John Lee Ka-chiu to further relax controls while balancing health protection is to be welcomed, he must not underestimate the negative sentiments over the slow pace of recovery.