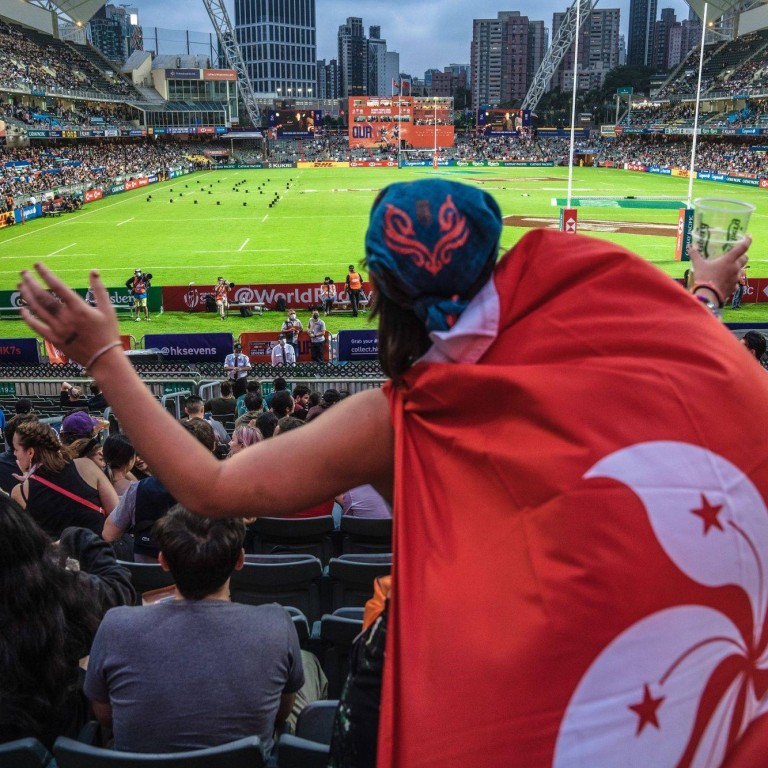 Hong Kong's own talent hold the key to telling Hong Kong's story better
High-profile events announced to the world Hong Kong is back. Going beyond the glitz, measures to attract global talent aren't enough
We must believe in the ability of our own talent to transform our city yet again, and act quickly to persuade our young people to stay
Milton Friedman, recipient of the 1976 Nobel Prize in economics and an advocate of free-market capitalism, was of the view that government intervention tends to make things worse. While Friedman's position might have been apt during his time, what Hong Kong needs now is active government intervention, especially in the realm of talent retention. We can ill afford to wait and see how the economic situation might unfold.
At the much-heralded financial summit in Hong Kong earlier this month, our city's leaders reinforced the message that
Hong Kong is back
. That same week, tens of thousands of fans flocked to the Hong Kong Stadium for the
first rugby Sevens
since the Covid-19 pandemic began. After almost three years of isolation, Hong Kong is clearly eager to be seen again on the world stage.
Yet, there is much more to be done than simply staging to great fanfare events that bring little benefit to the general public. Following sustained pandemic restrictions and an exodus of talent, we have lost ground to rivals such as
Singapore
. Crowing about the triumphant return of the Hong Kong of old will not reverse our fortunes, at least not overnight.
Hong Thai Travel Services
, one of the city's iconic travel agencies, is closing its doors, in a damning sign of economic stagnation. No one should be shocked by its demise.
Throughout its history, Hong Kong has been defined by its liveliness and connectivity: from the public transport network that connects all corners of the city, to the cornucopia of world-class eateries that open till late.
Hong Kong epitomises the motto "Work hard, play hard".
Lan Kwai Fong
, a raucous nightlife hotspot, is situated right in the heart of a business district forested with skyscrapers. But this also means that establishments in the district that live or die by foot traffic have had to suffer the double whammy of quarantine and gathering restrictions.
Some might attribute Hong Kong's past success to mere serendipity: the fact that the city happens to be in the backyard of the world's second largest economy. But as anyone who has had the pleasure of experiencing Hong Kong can testify, it is Hongkongers and their daring that made this city so special.
Many societies tell of their core values, which are embedded in their DNA. Americans speak of the American dream whereby anyone can achieve anything through hard work. Many of Hong Kong's seven million people take a similar pride in the Lion Rock Spirit – our resilience against tough odds in times of adversity.
In the post-war years, when Hong Kong was still under British administration, many refugees flooded the city, fleeing the civil war in mainland China. It was their grit that powered the transformation of Hong Kong into a global city within little more than a generation.
We should have faith that our younger generations can emulate the achievement of past generations and reshape Hong Kong again.
Financial Secretary
Paul Chan Mo-po said
recently that Hong Kong needs to strengthen investment by attracting foreign firms and talent. The remarks came as the Hong Kong economy
shrank by 4.5 per cent
in the third quarter, compared to the same period last year.
However, while the government's recently unveiled
Top Talent Pass Scheme
might draw the attention of foreign talent, there should be more focus on retaining local talent. During the pandemic, the
number of residents who left
the city alarmed even the most nonchalant bystander.
Although the government is already implementing the Greater Bay Area Youth Employment Scheme that enables local graduates to work in regional cities, and it is planning to launch the Youth Participation Initiative that may attract those interested in public affairs and enhance civic responsibility, more young people might be persuaded to stay if offered more obvious paths to personal growth and upward mobility.
Similarly, funding and incubation schemes that appeal to enterprising young people are all well and good, but as Friedman said, there are long and variable lags between changes in monetary policy and their effects. It's the same with most policies that take a long view.
Thus, before the efficacy of its youth schemes can be felt, our government should closely monitor the pulse of the local labour market and, when needed, execute quick plans to coax our own people into staying. One way is to create more project-based, short-to-medium-term positions that could help stem the talent outflow.
Regular honest dialogue between the authorities and the younger workforce might also help resolve the disconnect between what is being done and what is actually needed. When it comes to maintaining our competitiveness, swift and decisive actions make all the difference.
As Hong Kong reaches a crossroads, any change in direction might unsettle the sensitive job market. But to prepare Hong Kong for the next phase, neither passivity nor steamrollering will cut it. Instead, focusing on keeping and grooming local talent from the ground up might be a way to open new vistas.
Glitzy recent events broadcast the same old Hong Kong story, but they don't tell us why we should be proud to be Hongkongers.
Just as how Hong Kong transformed into Asia's world city, we can transform Hong Kong again through the collective effort of our own people, under a different narrative but with the same daring, vigour and innovation.
Adam Au is the head of legal at a Hong Kong-based health care group