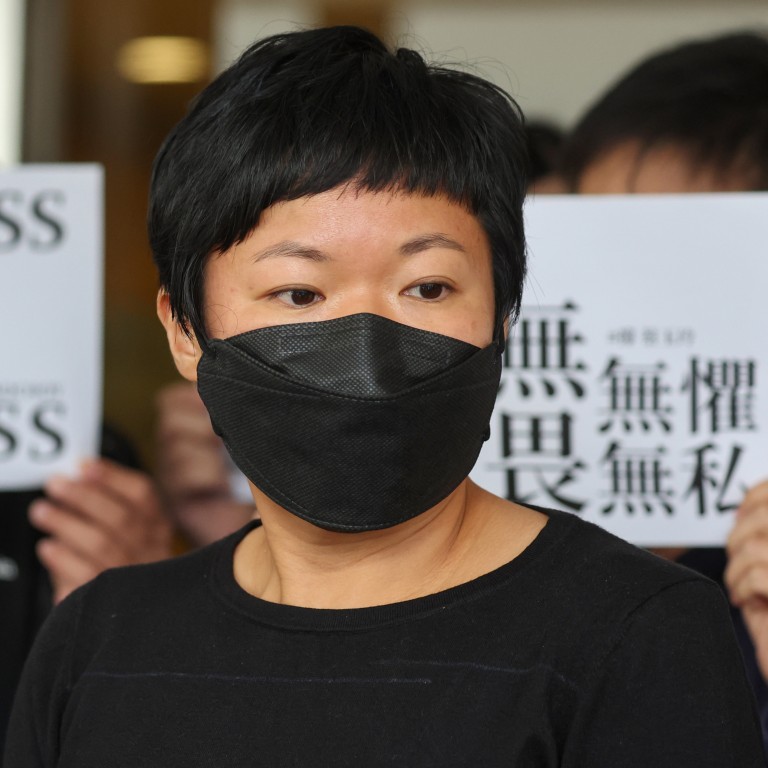 Opinion
Editorial
by SCMP Editorial
Editorial
by SCMP Editorial
Better balance needed on data for journalists
Case of Bao Choy Yuk-ling, who accessed a government database, reflects how those in the news media are put at risk for simply doing their job
The sentencing of journalist Bao Choy Yuk-ling last year for making false statements when searching a government database raised concerns about limitations on the media accessing information in the public interest.
Choy searched for ownership details of a vehicle suspected of involvement in a mob attack on protesters and commuters during
civil unrest in 2019
. She went on to make a documentary for RTHK.
At the time, her search of the Transport Department database was considered routine. But she was arrested and fined HK$6,000.
Her crime was to tick a box on the website stating her search concerned "traffic and transport-related matters".
There was no box to tick for
journalism
. Choy lost her appeal in the High Court last week.
The judge, Mr Justice Alex Lee Wan-tang, recognised the importance of transparency and a free press, but he weighed the scales in favour of privacy protection.
There is a delicate balance to be struck. Choy might consider a final appeal to secure a definitive judgment.
The government should note the comments made by the judge. Lee pointed out that until Choy's arrest authorities had not taken action against journalists for similar searches. He also asked how ordinary citizens were expected to understand the law when, in the past, even officials appeared to have interpreted it incorrectly.
Ultimately, he found lawful searches on the database to be confined to traffic and transport-related matters. Choy, although having a benign motive, knowingly made false statements when seeking information.
Lee also said if journalists were to be allowed access, there should be legislation that clearly stated this.
Such amendments to the law should be considered. The prosecution of Choy and tightening of access to other databases, including the companies and land registries, has put journalists at risk for simply doing their job. The government has argued restrictions are needed to guard against doxxing, but that problem is covered by the anti-doxxing law passed last year.
Journalists and other members of the public with legitimate reasons to access information should be given clear and reasonable mechanisms for doing so. There is a need to strike a better balance.