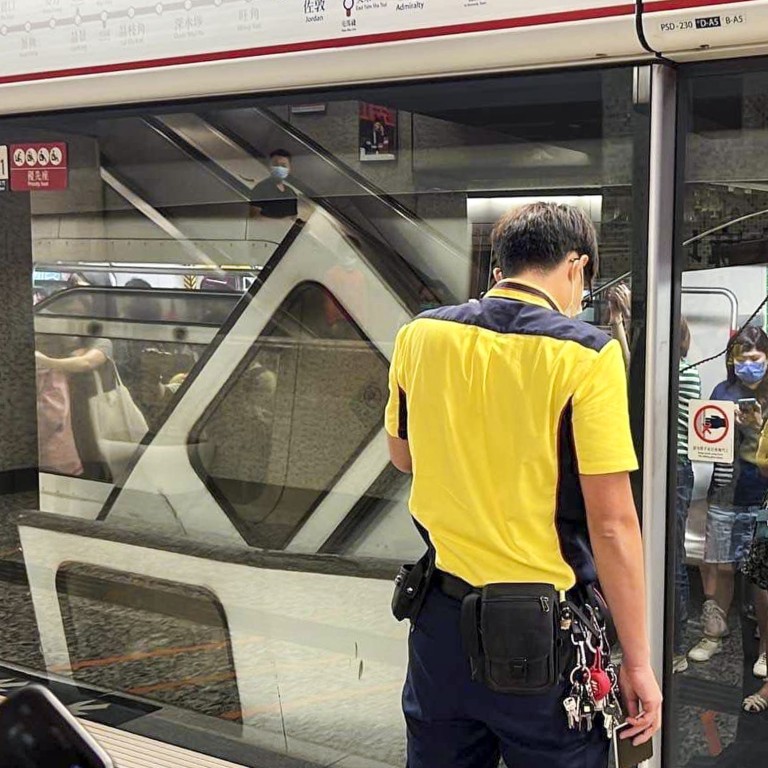 Opinion
Editorial
by SCMP Editorial
Editorial
by SCMP Editorial
Latest incident deals yet another blow to reputation of MTR
Derailment of train at busy station and evacuation of passengers raise further questions over safety of Hong Kong's rail system
A 15-hour service disruption along the busiest section of Hong Kong's train system is more than just a nightmare for the public.
Sunday's meltdown, which began when a moving train derailed at an interchange station, has again called into question the safety of the
Mass Transit Railway
. The derailment is not the first of its kind, and must be thoroughly investigated.
Thankfully, no serious injuries were reported, but the images of a train with two sets of doors ripped off and wedged inside glass-panelled platforms at Yau Ma Tei station underlined the severity of the incident.
Initial investigations showed the train hit "metal devices" next to the tracks, derailing a bogie attached to the bottom of the front carriage. Some 150 passengers reportedly escaped from the emergency exit at the rear of the train and walked along the track to Mong Kok station, further raising concerns over the safety of evacuation procedures.
The rail operator rightly apologised and undertook to commission external experts to carry out a full independent investigation. The service along a key section of the Tsuen Wan line was suspended for the rest of the day and inconvenienced weekend travellers.
The impact would have been much worse had the incident occurred on a work day. The service was fully back to normal by yesterday morning.
Passengers have had narrow escapes in accidents involving damaged train doors and derailments before. Last December, the components of a hoarding came loose and hit a train as it arrived at a platform in Causeway Bay station during rush hour.
A
pair of doors came off
and halted the service on Hong Kong Island for hours. In 2019, a train with passengers aboard veered off the tracks approaching Hung Hom station, the second derailment involving a train in service in the MTR's decades of operation.
The MTR Corporation is facing a fine of up to the maximum HK$25 million under the current punishment mechanism for the latest service disruption.
It was fined a record HK$25 million following the collision of two empty trains during tests of a new signalling system in March 2019. That prompted the suspension of services between two key stations for more than a day.
Millions of passengers continued with their journeys yesterday, underlining their reliance on a transport system where safety and reliability of services are of the utmost importance.
Disruptions and management issues exposed in recent construction scandals have already raised questions over the record of the operating company.
The latest incident has once again dented public confidence and seriously damaged the perception of the MTR being a world-class transport system.