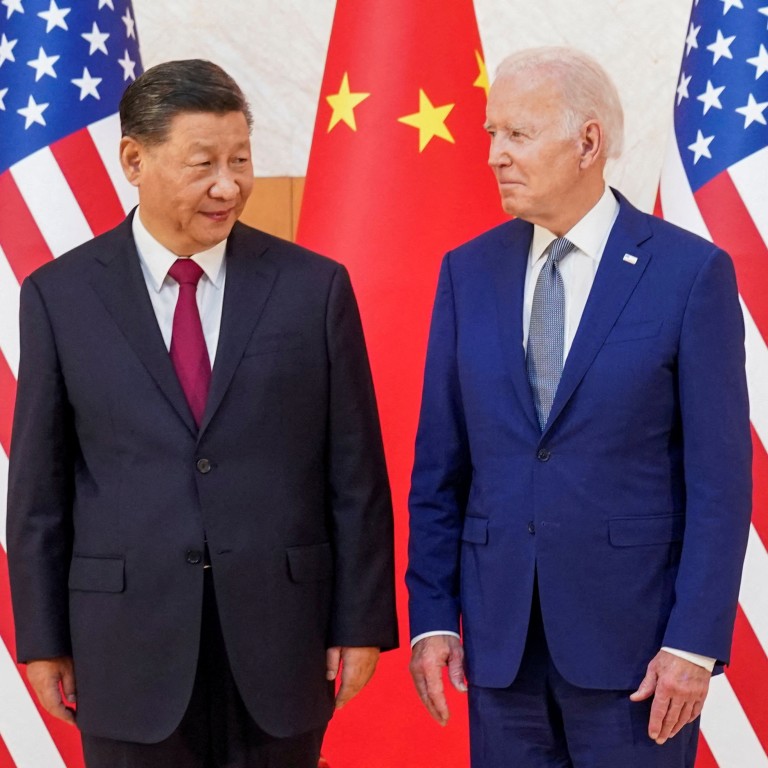 Opinion
Editorial
by SCMP Editorial
Editorial
by SCMP Editorial
China and US need to build on leaders' talks in name of stability
The face-to-face meeting between presidents Xi Jinping and Joe Biden may have laid down 'red lines', but it also offered hope with more dialogue to come
Presidents Xi Jinping and Joe Biden have spoken five times by video or phone. But much has been made of their first face-to-face meeting this week, ahead of the Group of 20 summit, and rightly so.
Relations between China and the United States have taken a sustained turn for the worse that shows no sign of being arrested.
As Xi told Biden, this does not serve the interests of either country or their peoples, and fails the expectations of the international community.
The face-to-face was a chance to make a difference. Recent domestic political events strengthened the position of both men and freed them to focus on foreign affairs, with Xi having consolidated his power at the 20th party congress, and Biden having confounded critics who had written off his party's chances in midterm elections.
If the world has reason to feel more secure as a result of the summit, it may be found in the joint affirmation that a nuclear war should never be fought and can never be won, and the underscoring of opposition to the use or threats to use nuclear weapons in Ukraine.
That said, their meeting largely articulated set positions.
Biden said it was a chance for both sides to establish so-called red lines, to ensure intense competition did not accidentally become open conflict. In this respect, they need to show a sincere willingness to manage competition.
Xi said Taiwan was a red line that must not be crossed. Otherwise there was more emphasis on a willingness to work with the US. The two sides have a lot of global issues to address through resumption of dialogue suspended after House Speaker Nancy Pelosi's visit to Taiwan – from climate change to drug trafficking, the energy and food crisis, to economic development.
This is crucial to climate-change action, which has been losing momentum. With every leading economy facing difficulties, the two biggest players need to reach some understanding to stabilise the situation.
The news that US Secretary of State Antony
Blinken will visit China
is evidence Biden wants to follow up discussions from the meeting. But the fundamentals of bilateral tension are unchanged.
China hawks in Washington on both sides of the political divide remain powerful. Meanwhile, the gulf between the two major parties is unlikely to narrow, with consensus limited to a tough line on China.
The likely new Republican speaker of the House of Representatives, Kevin McCarthy, has
vowed to follow Pelosi and visit Taiwan
. That would extinguish any remaining goodwill generated by the Xi-Biden summit and create another dangerous crisis across the Taiwan Strait.
With many thorny issues still to be resolved, it can only be hoped that both sides can take action to honour positions taken at the summit and restore some degree of stability to a crucial relationship.