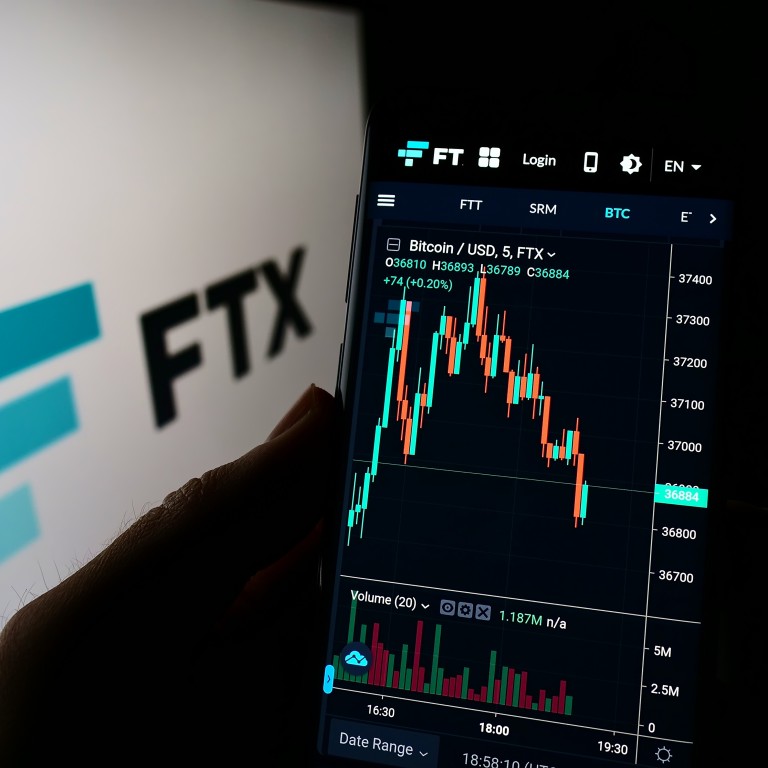 Opinion
Editorial
by SCMP Editorial
Editorial
by SCMP Editorial
Safety barriers serve city well as it dodges bullet in FTX crash
Exposure to collapsed cryptocurrency exchange is limited in Hong Kong, where it was founded, thanks to the regulations it described as 'hostile' and outdated
Hong Kong appears to have dodged a bullet. The collapsed cryptocurrency exchange FTX, once a favourite trading platform of fintech fans around the world, and its associated trading firm Alameda Research, started in this city. But their disgraced co-founder Sam Bankman-Fried and his colleagues thought local regulations were too outdated and "hostile" by banning retail investors from taking the plunge. Local exposure to the collapse has been limited to those unlucky professional investors, meaning people and firms with at least US$1 million of investible assets.
Fraud is suspected. It appears FTX used clients' funds to move assets to Alameda, which blew up. Much of FTX's balance sheet was based on the value of its own issued coin FTT, which Alameda used for trading. That tends to happen with lax supervision, when normal rules imposed on banks, insurers and stockbrokers do not apply. But touting financial innovations, such "visionaries" can intimidate regulators and politicians afraid to miss the gravy train.
Hong Kong has great ambitions for fintech. But regulators need to be judicious. Those who once rued the day when the crypto-visionaries left town now heave a collective sigh of relief. As the Securities and Futures Commission plans to launch a consultation on how to make virtual assets available to more investors, the latest and most serious of recent crypto blow-ups raises alarm bells.
Financial innovations are fine; cryptos and decentralised "blockchain" technologies have an important role to play in the future of finance. But without proper regulations, they can easily turn into ticking time bombs. Even before the FTX debacle, the serial implosions of Celsius, Three Arrows Capital, Voyager and others in the crypto world should have been a wake-up call.
The timing of the blow-ups is not an accident. Cryptos took off in a decade of record low interest rates and borrowing costs. Hyped as the new wizards of fintech, computer coders entered Wall Street boardrooms and promised outsize returns. Even established players such as Temasek, Sequoia and the Ontario Teachers' Pension Plan were mesmerised by FTX and the promise of cryptos. But then, inflation returned and interest rates shot up. When the tide goes out, everyone can see who's been swimming naked. Even earlier this month, Bankman-Fried was reportedly worth US$16 billion. Now, it's virtually zero as FTX went into bankruptcy proceedings.
Regulators cannot stop locals dabbling in cryptos overseas. But with safety barriers to protect investors and traders' funds, their investments can stay in the city serving as a forward-looking fintech and financial hub. The key is transparent, well-formulated regulation to prevent implosions, fraud and moral hazards.