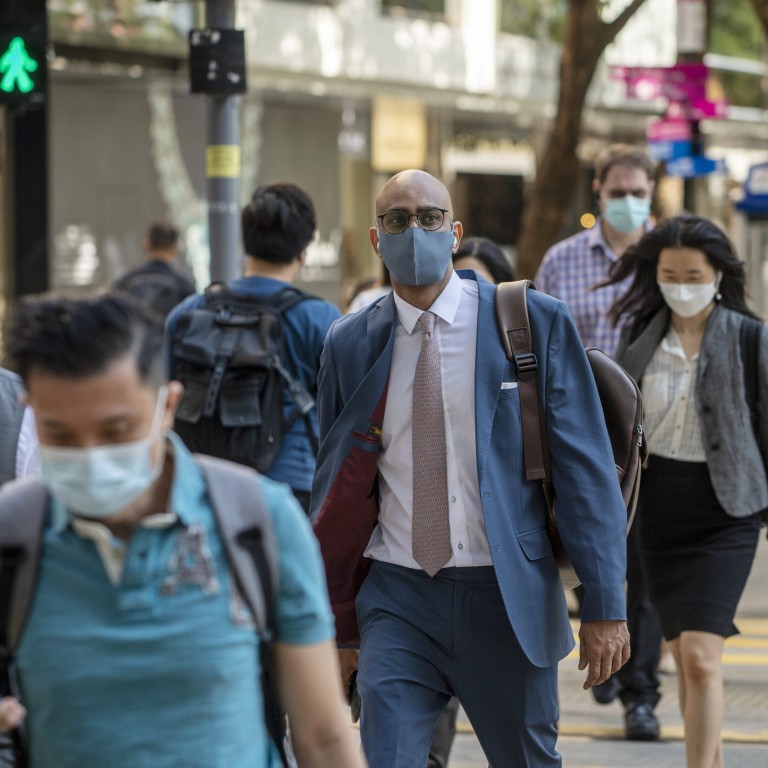 Opinion
Editorial
by SCMP Editorial
Editorial
by SCMP Editorial
Hong Kong public needs more than Covid-19 slogans
The call is for a further easing of virus restrictions on the road back to normality, not terms such as 'dynamic zero' or '0+3'
From "dynamic zero" to "0+ 3", pandemic buzzwords guiding the government's Covid-19 strategy have mutated like the coronavirus over the past three years. But the latest talk over the so-called 0+0 is more than just a topical debate. It encapsulates people's growing aspiration to further remove the curbs on travel and other economic and social activities as we strive to restore city life.
The public is understandably bemused when told not to be fixated on the term. "Everyone has a different understanding of '0+0'. Therefore, I am not going to describe whether we are in [a stage] of 'zero-plus-what'," Chief Executive John Lee Ka-chiu said on Tuesday. He was referring to calls to lift three-day medical surveillance for all inbound travellers, during which there would be no hotel quarantine, but access to restaurants and other venues would still be restricted. He instead vowed to ease the curbs according to the situation.
Amid growing signs that current restrictions may stay for some time, a change of tone in the official narrative may give officials more flexibility in charting the way forward. The remarks nonetheless raised political eyebrows when they coincided with an article in the press by a pro-Beijing figure who said the city could not declare 0+0 because of the mainland's "dynamic zero" policy. This took into account the perception of the mainland and allowed the city "to better integrate with the mainland's entry arrangements".
The administration has said the city enjoys flexibility in its virus control under "one country, two systems". Lee would not be drawn on whether zero restrictions would contradict state policy, but he conceded the government had a duty to protect the city and the nation. That explains the challenges facing the city as it seeks to balance public health protection and restoring normality.
It takes more than a slogan to win the Covid-19 war. Whatever term is used, the clamour for further opening up must be addressed. The government has rightly eased curbs recently, such as offering exemptions for mega events and inbound tour groups. But the pace still falls short of public expectations. The pressure will not go away just because the authorities opt for different narratives. A clear road map and timetable on recovery are still required.