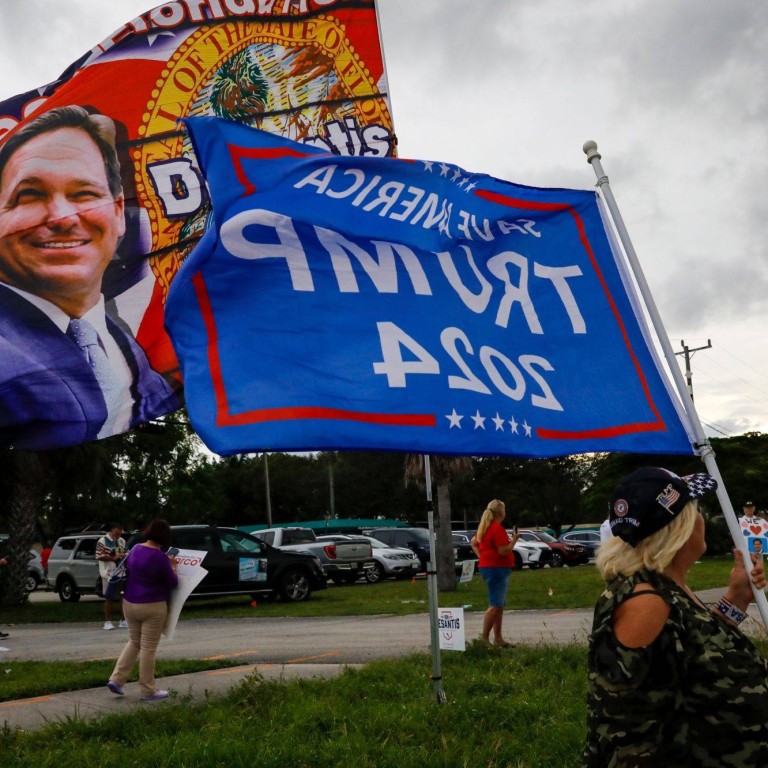 Trump's message to Republicans is clear: back me over DeSantis or prepare for war
Trump's candidacy was expected, but his star shines less brightly these days and Republicans have a viable alternative in DeSantis
Trump bowing out for the good of the party is unlikely, raising the prospect of another clash between MAGA Republicans and the party establishment
For months, Donald Trump had teased another run for the presidency. Now,
it's official
. "America's comeback begins now," he
said
last week at Mar-a-Lago. But while his re-election is far from likely, one certainty already exists: either the Republican Party follows his lead or Trump will burn it to the ground.
We have seen this movie before. America has turned into a hellhole, a quagmire of corruption, economic instability, drugs and despair. While Trump turned things around during his tenure by delivering unprecedented success, US President Joe Biden only took two years to ruin the US again. Now, the story goes, Trump is forced to save the country again.
However, the timing of his announcement was surprising. Republicans suffered humiliating results during last week's midterms,
failing to win a majority
in the Senate while only obtaining
a narrow majority
in the House. Polls had suggested a "
red wave
" for Republicans, but it turned out to be a "red wedding" instead.
Many Republicans were quick to point the finger at Trump. The latter
endorsed various candidates
in many pivotal races. However, his candidates promoted the "
Big Lie
" and were often too toxic to be elected. In swing states including Pennsylvania, Michigan, Arizona, Nevada and Georgia, almost 30 Trump-endorsed candidates suffered embarrassing defeats.
Republican Senator Pat Toomey of Pennsylvania put it succinctly: "We were in a moment, we were in a cycle, we were at a time when it's good for Republicans for the race to be about President Biden, who is not popular, whose policies have failed. And instead, President Trump had to insert himself, which changed the nature of the race."
Trump's former vice-president
Mike Pence
also found direct words for his old boss and the latter's future in the party. "We will have better choices in 2024" than Trump, he said.
Even the Trump media echo chamber is starting to show severe cracks.
Rupert Murdoch's right-wing outlets
the New York Post and even his Fox News TV station were not shy to cast blame on Trump or even mock him. The conservative Wall Street Journal called the former president the "Republican Party's biggest loser" after the midterm elections.
Moreover, Trump faces a potential exodus of donors, which could make it difficult for him to campaign. Given these developments, Trump's announcement comes at a point where he is extremely vulnerable, perhaps the most vulnerable since
the failed insurrection
on January 6, 2021.
The midterms in Florida were even more worrying for Trump. Ron DeSantis won re-election as the state's governor, taking almost 60 per cent of the vote in the traditional swing state. Four years after winning by just 0.4 per cent, DeSantis has managed to turn the state red and become the favourite for the 2024 Republican presidential nominee.
Voters now have a choice. They can have six more years of Trump and all the carnage he brings or the Trumpian policies and conservative values with DeSantis but without the noise and drama.
Trump is aware of these developments and already engaged in his usual approach of
name-calling and other shenanigans
, calling DeSantis "Ron DeSanctimonious" during his rally last week. It reminded one of the Republican primaries in 2015-16 when Trump labelled his opponents "Lying Ted" Cruz or "Little Marco" Rubio.
But DeSantis is a different breed and unlikely to play Trump's undignified games. Instead, he will refer to his track record in Florida and how he has championed conservative values. The media that used to carry water for Trump will make sure the voters receive his messages.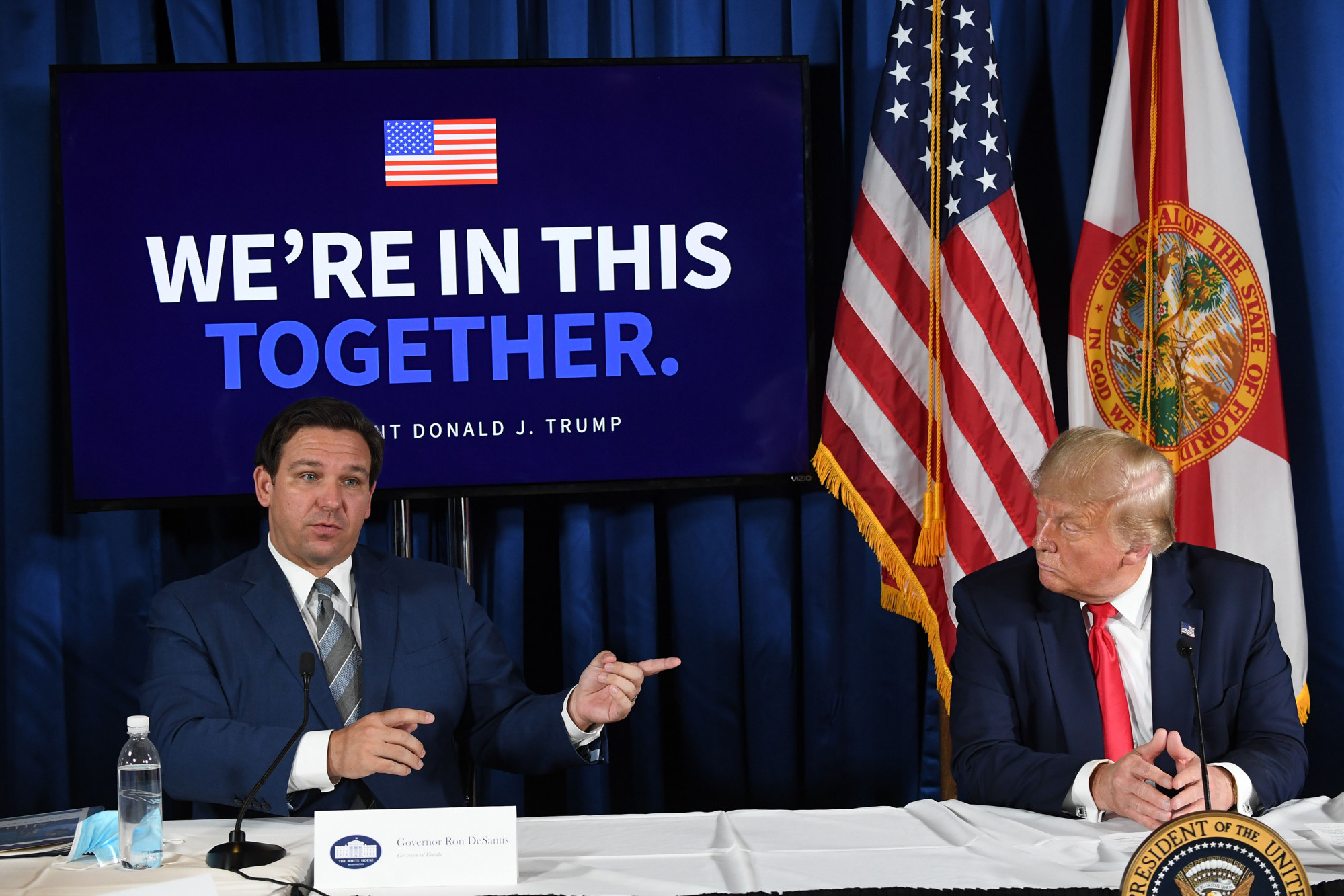 However, with DeSantis outshining Trump, the Republicans face a conundrum that could affect the next election and the party's future. It faces a
civil war for supremacy
between the MAGA ("Make America Great Again") base and the Republican establishment, Trump versus DeSantis.
The more DeSantis' momentum grows, the more the animosity between Trump and him will exacerbate. Even a scenario in which Trump leaves the party and declares an independent run is certainly conceivable. It would likely cost the Republicans the election, but Trump does not care.
One must not forget Trump has never held a genuine allegiance to the party. His spiel in 2015, repeatedly threatening an independent run, is only one piece of the puzzle. Moreover, he has shown a willingness to
attack anyone
, including
Republican candidates
, if they do not accept his leadership.
The Republicans created this monster by providing him with carte blanche for too long. Trump was the useful idiot who mobilised the base and delivered
Supreme Court judges
and tax cuts.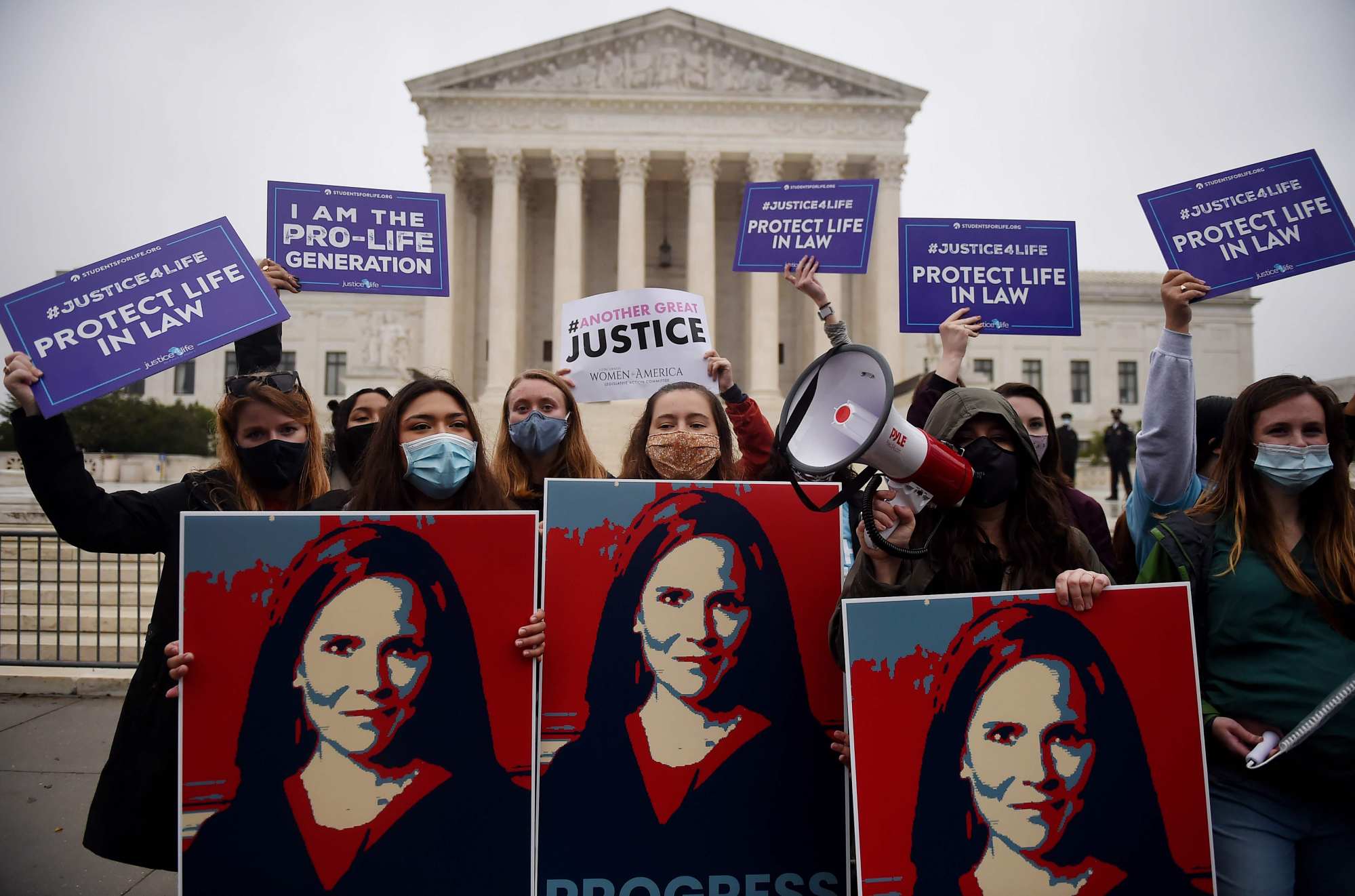 However, the electoral toxicity Trump brought to the 2020 election and these midterms – as well as the fact a win over Biden in 2024 seems implausible – will not allow the establishment to tolerate him any longer, particularly not with DeSantis as the alternative.
It is a dilemma for Republicans. The party must break with its former golden boy, but he will not walk away quietly. Instead, Trump will engage in political warfare within the party, stoke it and perpetuate it without caring about the party or the electoral strategy for 2024.
Trump's strategy for the upcoming civil war is clear: either acquiesce to my demand – the party's nomination – or I will burn it down. Like Frankenstein's monster, he is now coming for the villagers, inclined to sabotage and hold the party hostage.
Thomas O. Falk is a UK-based independent journalist and political analyst