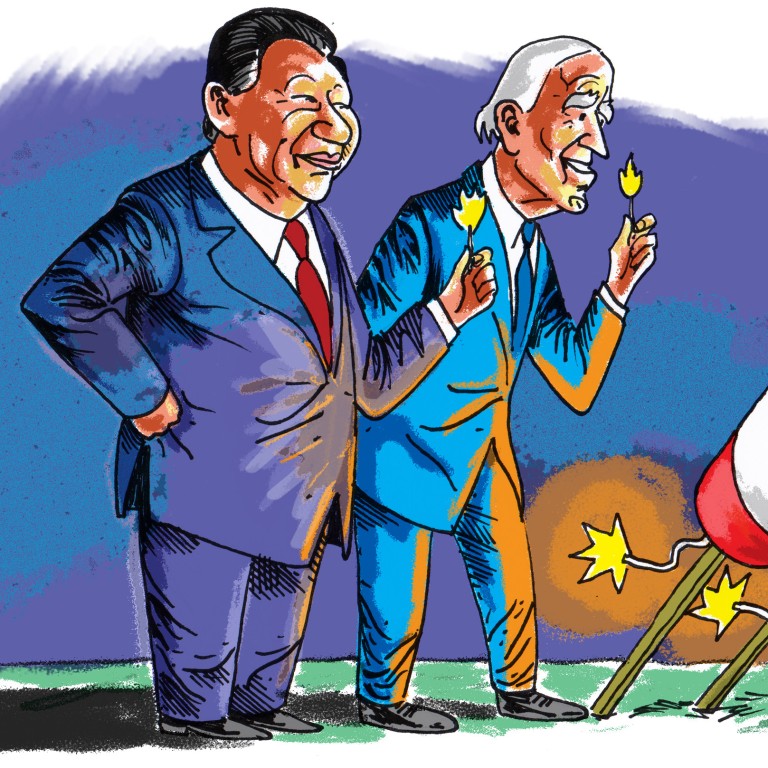 Why Southeast Asia is desperate for a US-China detente
For Asean, a truce will put to rest fears of a backyard military conflict, pressure of choosing sides and decoupling worries
Ultimately, the region needs superpower cooperation to help it meet its challenges, from Myanmar's crisis to climate change and terrorism
The current state of US-China relations was not in the fundamental interests of the two countries and peoples, and not what the international community expected, declared Chinese President Xi Jinping during his
meeting
with his American counterpart on the sidelines of the Group of 20 summit in Bali, Indonesia.
On his part, President Joe Biden underscored the need to prevent the US-China rivalry from "veer[ing] into conflict" and that "the United States and China must manage the competition responsibly and maintain open lines of communication". He also agreed that both countries "must work together to address transnational challenges" such as climate change and terrorism, "because that is what the international community expects".
Accordingly, Biden and Xi agreed to resume a wide range of institutionalised bilateral dialogues to deepen the scope for cooperation. The summit came after months of tension following US House Speaker Nancy Pelosi's visit to Taiwan,
which unleashed
a naval and diplomatic showdown between the two superpowers.
The fateful summit in Bali, which seemed genuinely cordial, was
welcomed
across the world. In Southeast Asia, which has hosted
several summits
this month, the Biden-Xi detente was met with relief. Regional states had been deeply anxious about the economic and geopolitical implications of unfettered rivalry between the US and China as they vigorously compete for strategic primacy in Southeast Asia.
The highly consequential and potentially fruitful meeting between Biden and Xi should not have come as a total surprise. On one hand, both leaders were operating from a position of strength. Xi has secured a
historic third term
as China's top leader, while Biden has
defied the odds
in the midterm elections.
With Democrats holding onto the Senate, and narrowly losing the House, Biden has ended up as the best-performing Democratic incumbent in more than half a century. With their domestic positions secure for now, both leaders felt confident enough to extend an olive branch.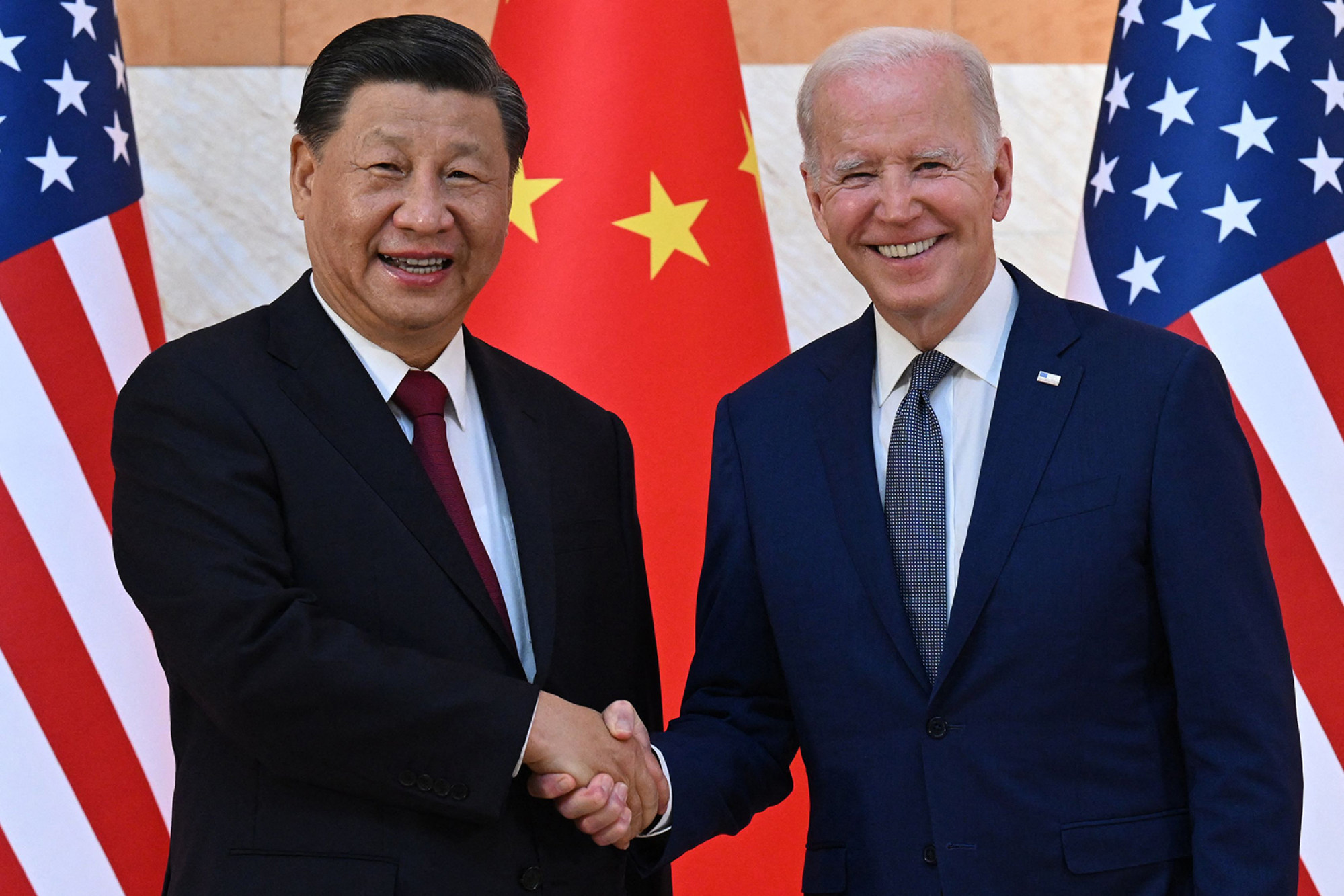 Shortly before meeting Xi, Biden upgraded US-Asean relations into a "
comprehensive strategic partnership
", the highest level of bilateral institutionalised cooperation for the Association of Southeast Asian Nations. Washington also acknowledged the need to project responsible leadership, especially in Southeast Asia.
During an emphatic speech at the East Asia Summit in Phnom Penh, Cambodia, Biden promised to work on "keeping lines of communication open and ensuring competition does not veer into conflict", said the White House.
Just days later, Indonesia, Asean's de facto leader, hosted the G20 Summit, which paved the way for the US-China diplomatic breakthrough. It brough some relief to Southeast Asian nations, since the festering Sino-American relations in recent years has presented existential challenges on three levels.
To begin with, many in Asean have been perturbed by the confrontational turn in the Biden administration's China policy. In its recently released
national security strategy
and
defence strategy
, Washington signalled its commitment to long-term strategic competition with China. While the security strategy all but accuses China of seeking hegemony in the Indo-Pacific, the national defence strategy characterises China as America's "most consequential strategic competitor for the coming decades".
Rising superpower tensions, and a possible military showdown over Taiwan, have only reinforced
Asean's fears
of armed conflict in its backyard.
On top of this, the US has been confronting China's expanding naval footprint, especially in the South China Sea, by embracing
"integrated deterrence"
, which aims to corral regional defence allies against Beijing. Against this troubling background, Singapore's deputy prime minister Lawrence Wong has warned the US and China may "
sleepwalk into conflict
".
Southeast Asian nations are also grappling with the economic fallout from intensifying technological warfare between the two superpowers. Last month, the Biden administration imposed sweeping sanctions targeting
China's semiconductor industry
, which is crucial to the country's cutting-edge sectors and long-term economic development.
Since China is a major trade partner and investor in many neighbouring countries, Asean members are deeply worried about disruptions to regional supply chains and innovation networks. In a recent impassioned speech, Singaporean Foreign Minister Vivian Balakrishnan highlighted the deleterious impact of technological decoupling.
Without directly mentioning US sanctions, he warned of escalating threats to "open science, the fair sharing and harvesting of intellectual property, and a system in which we will compete to be most innovative, reliable and trustworthy" without being forced to choose between the two superpowers. He made it clear that no "self-respecting Asian country wants to be trapped, or to be a vassal or, worse, to be a theatre for proxy battles", including in the realm of technology and investments.
Ultimately, however, Asean welcomed the Sino-American detente precisely because it recognises the need for US-China cooperation to address a whole host of intractable challenges facing the region. Several Southeast Asian countries are deeply vulnerable to
climate change
and the scourge of terrorism.
Moreover, the regional body is struggling to contain the crisis in Myanmar, which has descended into civil war, with Southeast Asian leaders now considering a
comprehensive diplomatic ban
on the brutal junta. In their latest joint statement, Asean leaders called on "our external partners", including the US and China, to assist a peace plan in Myanmar.
Southeast Asian states prefer the two superpowers to cooperate, rather than engage in zero-sum rivalry, over economic development initiatives, especially given the depth of the infrastructure spending gap in the region.
In short, the fate of Asean members is largely tethered to the trajectory of US-China relations in the 21st century.
Richard Heydarian is a Manila-based academic and author of "Asia's New Battlefield: US, China and the Struggle for Western Pacific" and the forthcoming "Duterte's Rise"