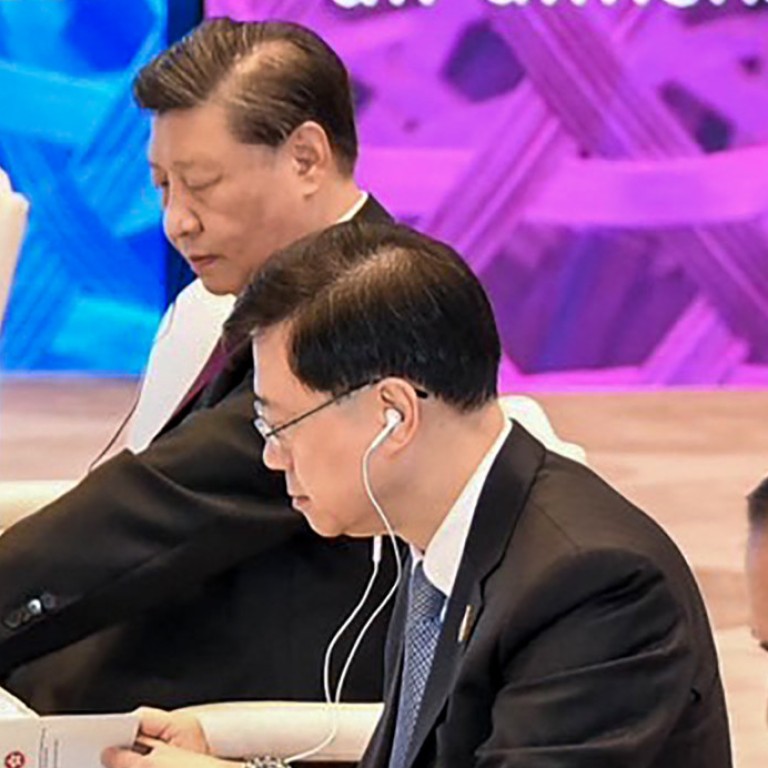 Opinion
Editorial
by SCMP Editorial
Editorial
by SCMP Editorial
World gets message on Hong Kong's advantages
'Fruitful' trip to Thailand by John Lee the latest move in unequalled self-promotion push to relaunch Hong Kong on the global stage
Hong Kong has just embarked on an unprecedented self-promotion drive to relaunch itself on the world stage. That is not to say the city's strategic location and free economy no longer have intrinsic appeal to international finance and trade, but nearly three years of isolation by strict Covid controls, on top of social unrest and the imposition of a national security law, have taken a toll on perceptions of its future.
It cannot be taken for granted. A reflection of that is to be found in the first, high-profile official overseas trip by John Lee Ka-chiu as chief executive.
The occasion was a summit of Asia-Pacific Economic Cooperation members in Thailand. But, accompanied by a business delegation, he did not miss the chance to talk up Hong Kong as an investment destination in meetings with Thai business leaders, and consolidate support for Hong Kong to join the world's biggest free-trade deal, the Regional Comprehensive Economic Partnership.
Moreover Thailand, where the Hong Kong Trade Development Council is active, is also seen as a strategically located, business friendly entry point to the Asean market, with which the city already has a free-trade agreement. In return Hong Kong is an entry point to the planned Greater Bay Area innovation powerhouse.
Lee described his trip as "fruitful", and talks with Apec summit delegates as "encouraging". He said he told them the city was headed towards a full reopening despite the three-day restaurant dining-in ban on inbound travellers and regular virus testing.
That is a big call. Health authorities and officials will be watching case numbers closely as travel recovers following the lifting of quarantine.
Lee's trip came on the heels of Financial Secretary Paul Chan Mo-po's participation in China's delegation to the Group of 20 major nations summit in Indonesia, at which he promoted the Greater Bay Area. This followed the city's hosting of international finance conferences, flagging its return to the world stage.
The government's active leadership role in promoting the comeback, including a HK$30 billion (US$3.8 billion) co-investment fund to attract enterprises, reflects a determination to be fully prepared to capitalise on the city's many advantages when conditions return to normal.