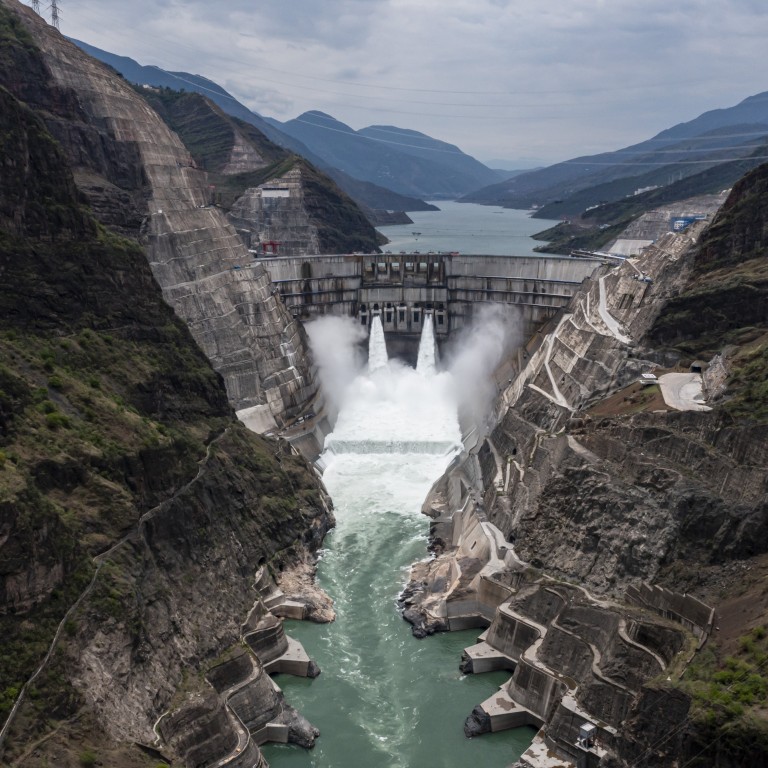 China is at the centre of Asia's struggle for water security
Massive dam-building projects aimed at strengthening China's water supply are a major concern for neighbouring countries
As a regional leader and 'upstream superpower', it is up to Beijing to establish fair and sustainable mechanisms for cross-border water sharing
One country that has long understood the value of water is China. In many ways, China's history is one of water management. It is said that the unique hydrological conditions within China led to the creation of three historical miracles: China, Chinese civilisation, and the Chinese people.
In both ancient and modern times, Chinese rulers have acknowledged the importance of water as a weapon, as well as its role in maintaining social stability and securing their political leadership. This belief dates back to over 4000 years ago when Yu the Great of the Xia dynasty is said to have
tamed the Yellow River
, and was seen more recently during the 20th century when Chairman Mao Zedong
swam in the Yangtze
in a show of power.
Currently, China faces enormous challenges related to
unequal water distribution
; the densely populated north suffers from
acute water shortages
, whereas the south is prone to
severe floods
. Due to various factors like urbanisation, the demand for freshwater is quickly increasing. Forecasts project that, by 2030, China's water demand will surpass 800 billion cubic metres.
However, the country's water supply is severely undermined by interlinked factors of water scarcity, urbanisation, population growth, pollution, and competing water demands.
China's approach to water management has traditionally been engineering-focused, as shown by the construction of many
inter-basin transfer projects
and
hydropower dams
. This approach is reinforced by official policy documents such as national and provincial five-year plans.
Notably, China's proposal to safeguard water security in its
14th five-year plan
(2021-2025), published earlier this year, is the first plan to address water (in)security at a national level, emphasising the need to alleviate water concerns through "hard" water infrastructure over "soft" regulatory policy options.
However, the environmental hydrosocial impacts of this approach are well established. Large-scale dams, in particular, are linked to biodiversity loss, soil erosion, forced displacement of local residents, and destruction of forests and wildlife habitats. They are also linked to
violent conflict
.
China, the "upstream superpower" of many of Asia's longest and most important rivers and regional hydro-hegemon, does not have an independent transboundary river policy. Instead, the management of transnational water resources falls under the much broader framework of foreign relations with the many various downstream countries.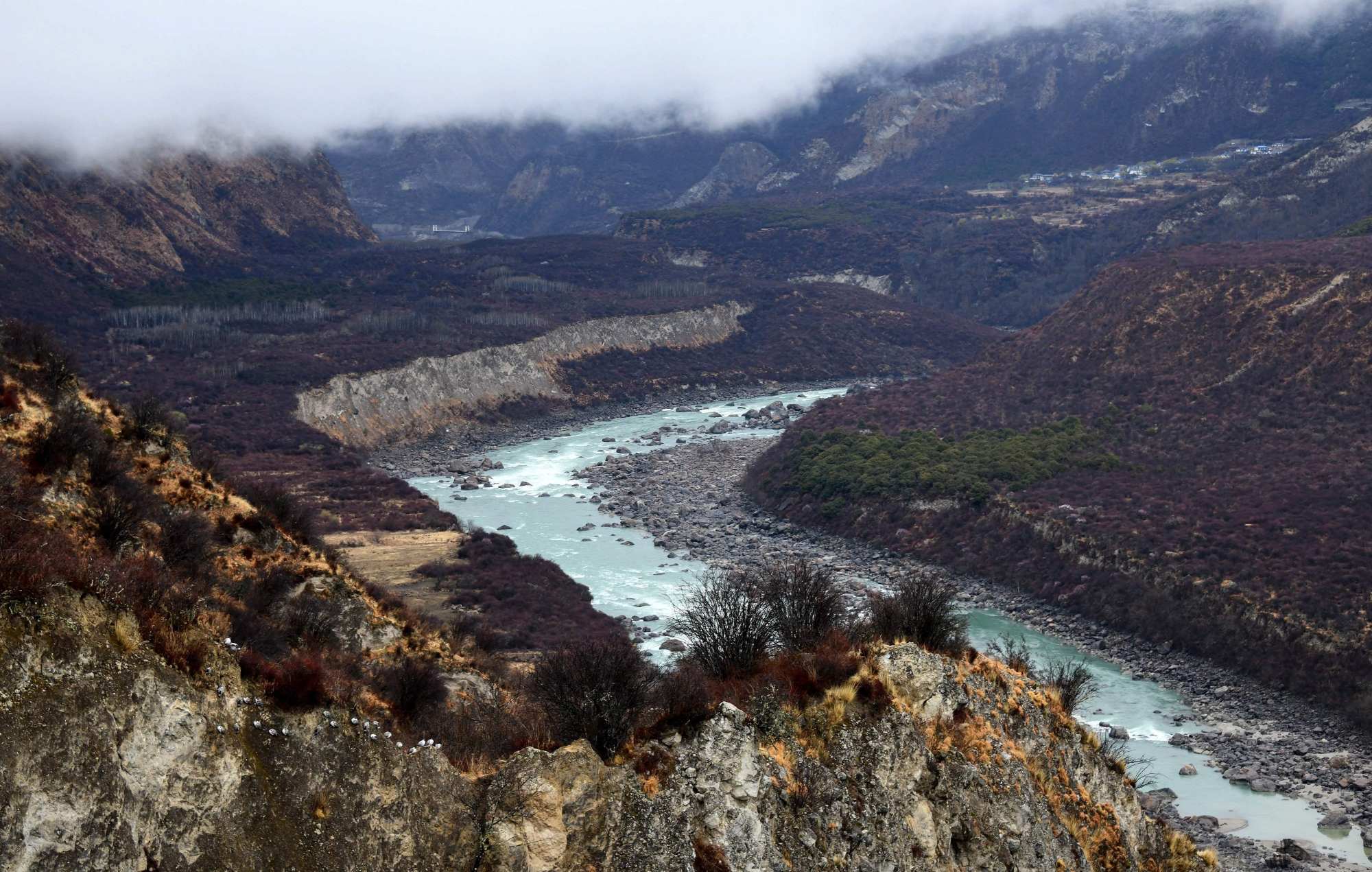 Due to the potential geopolitical and hydropolitical repercussions, China's
dam-building agenda
has received much criticism. Hydropower dams can have an enormous impact on water supply by affecting river flow to the downstream region.
Chinese-built dams, constructed both within China and outside the country under the Belt and Road Initiative, have caused significant concern along with ecological, socioeconomic and environmental damage in
downstream regions
.
As many of China's dams are built in Tibet on the upstream of major transnational rivers like the Brahmaputra – known in China as Yarlung Tsangpo – and the Mekong, there are fears in downstream regions over China's potential ability to control the downstream flow. How might these regions' access to water be affected?
Given that Tibet is the origin of the headwaters of most of Asia's major rivers, could China use it to "turn off the tap" to reduce or halt entirely the water flow downstream?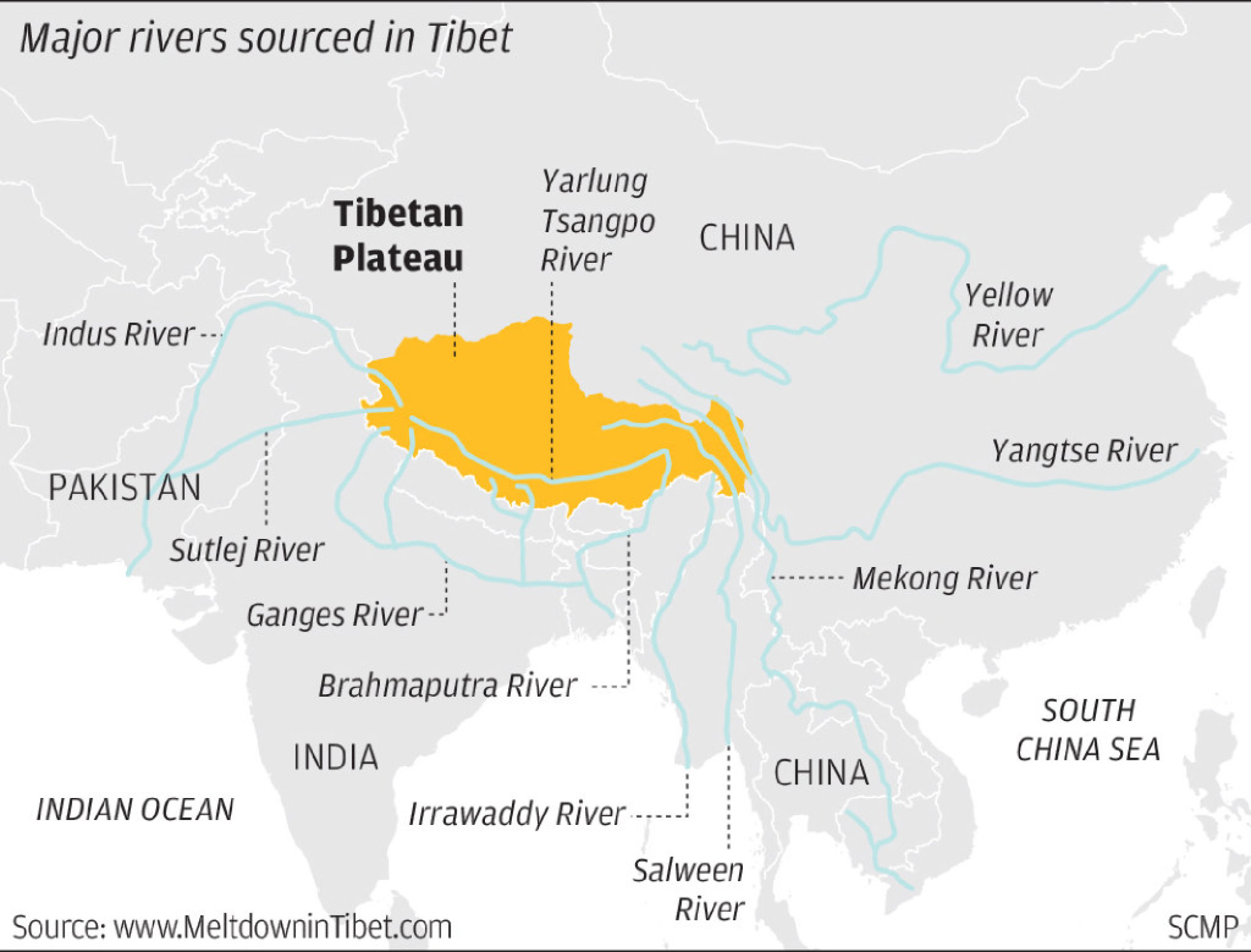 Given China's
mistrust
of the use of multilateral frameworks to resolve international disputes, Beijing has not signed any water-sharing agreements with its neighbours or an international transboundary-governing water treaty, which increases the potential for conflict over access to and control of shared water resources. Some of China's neighbours have not signed such agreements, either.
China is not the only nation being criticised for its dam building. Hydropower dam projects in India have similarly caused alarm among neighbouring countries. While India has
accused China
of harnessing the hydropower potential of transnational rivers for its own benefit, some argue that
India has similar ambitions
from which it seeks to deflect attention.
China faces
severe repercussions
from global warming, and water is one of its most vulnerable sectors, with impacts also felt throughout the region. The seeming unwillingness of countries to address cross-border river sharing and related agreements will only exacerbate tensions.
Further complicating matters, historical rivalries and power asymmetry between countries, combined with water scarcity and poor water management within countries, makes transboundary river governance even more challenging.
In this context, Beijing should consider becoming a regional leader by establishing equitable, effective and sustainable cross-border river mechanisms that promote cooperation between governments, scientists and academics across the riparian countries. Only then can China reduce water scarcity and related fears which have long exacerbated tensions between countries and throughout the region.
Genevieve Donnellon-May is a master's candidate in water science, policy and management at the University of Oxford