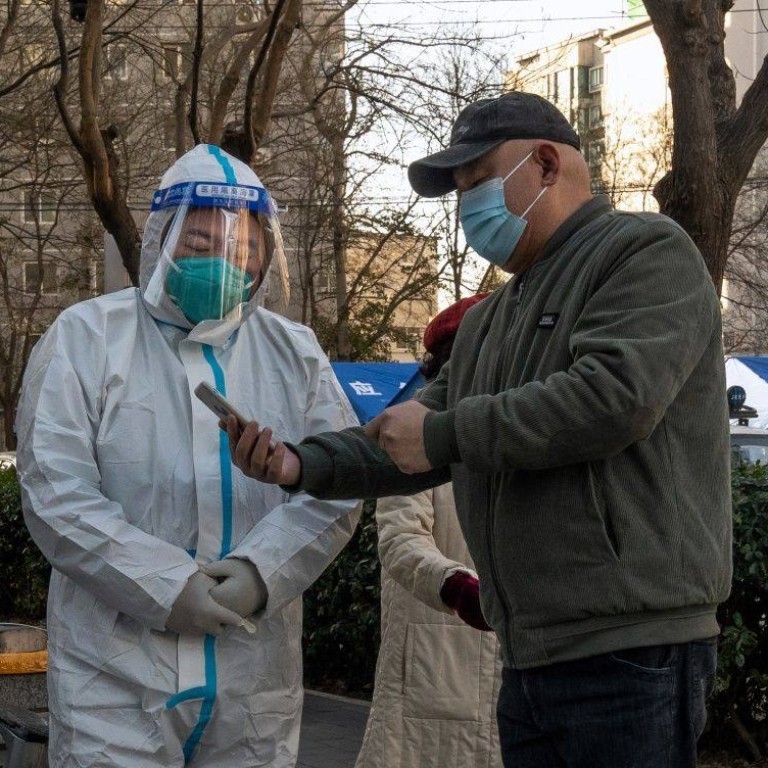 Opinion
Editorial
by SCMP Editorial
Editorial
by SCMP Editorial
China needs support of people to declare victory over virus
Beijing has to take public feeling and science into account following protests against stringent anti-Covid measures in several cities
Three years of stringent Covid controls have not only strained China's economy and its people's way of life, but also unleashed protests across mainland cities and on university campuses. As a result, the coronavirus and a rare show of public defiance continue to put the country's controversial "zero-Covid" policy to the test.
In a positive response, Beijing has signalled a new chapter in the country's campaign against the pandemic with small, progressive refinements to restrictive measures. Sun Chunlan, the vice-premier who has led the battle against Covid-19 since it first appeared, has acknowledged that the Omicron variant is more transmissible but less deadly.
"Measures for diagnosis, testing, admission and isolation must be constantly improved, immunisation of the whole population, especially the elderly, be strengthened, and the preparation of therapeutic drugs and medical resources accelerated," Sun said.
The protests in Beijing, Shanghai and other cities were sparked by a fire that killed 10 at a block of flats in Urumqi, Xinjiang. The tragedy prompted anger on the internet as many believed Covid restrictions prevented the victims from fleeing, claims that local officials rejected. Authorities later blamed "hostile forces" for the reaction and pledged to crack down on them.
The public display of discontent has become more frequent as authorities struggle to contain infections across the country. Earlier, lockdowns and mass testing in Guangdong and Zhengzhou created anger and panic, although on a smaller scale. However, protests have shown people have had enough of the stringent measures and, since then, more places have eased testing and other Covid rules.
Thanks to its aggressive approach, China was among the first countries in the world to put its economy back on track, but it also came at a heavy cost. The situation was not helped by local authorities who went to extremes in trying to implement the zero-Covid policy.
While there is arguably nothing wrong when a country strives to minimise infections and fatalities among a population of 1.4 billion, the measures taken must be underpinned by science and the support of its people. As a result, mainland authorities will continue to be put to the test.
The world is closely watching China's pandemic strategy. For a country that puts stability and development first, the recent display of anger and discontent must not be taken for granted.
The central government has to take a long hard look at the situation at all levels to ensure its pandemic control policy achieves its intended results in a scientific and accurate way, without causing too much hardship and inconvenience to the people.