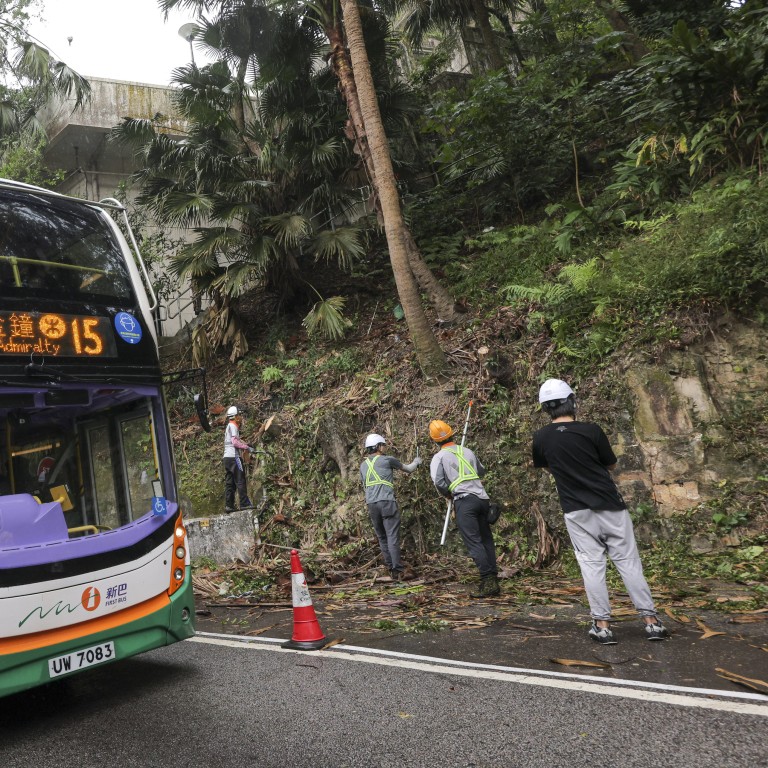 Hong Kong can prevent deaths from falling trees with better government coordination
Those responsible for dealing with dangerous trees have received more staff and advanced technology in recent years, but poor internal coordination is keeping the problem from being solved
Falling trees and branches have crushed cars and
killed people
in recent months, making this urban hazard a public concern again. The Tree Management Office (TMO) was established under the Development Bureau in 2010 to coordinate departmental tree maintenance.
However, accidents involving falling trees have been a regular occurrence for years. Why does this continue? Is it because of insufficient staffing or advanced technology? Rather, the cause could be poor internal coordination.
Different government departments are responsible for managing trees in government facilities. By the end of 2021, more than 1.5 million trees in areas with high pedestrian and vehicular traffic, coordinated by the TMO, were under nine core departments. These include the Highways Department and Leisure and Cultural Services Department – each managing more than 550,000 trees – as well as the Architectural Services Department and the Water Supplies Department, which manage 145,000 trees each.
A 2015 Development Bureau study found large staffing shortages in the horticulture industry and projected that an additional 2,000 staff would be needed by 2018, more than half of whom would be skilled workers. The government set up an education subsidy scheme, and more than 18,000 people have attended training.
Looking at the numbers, there should be no staffing issues. However, the increased workforce has not reduced the incidents involving falling trees. From 2018 until the end of October 2022, there were at least 200 individual tree failures per year and as many as 350 one year.
Meanwhile, the government has adopted advanced technologies to aid tree assessment, aerial photography for inspections and more. Last year, the Development Bureau took over a smart system by Polytechnic University for monitoring tree conditions.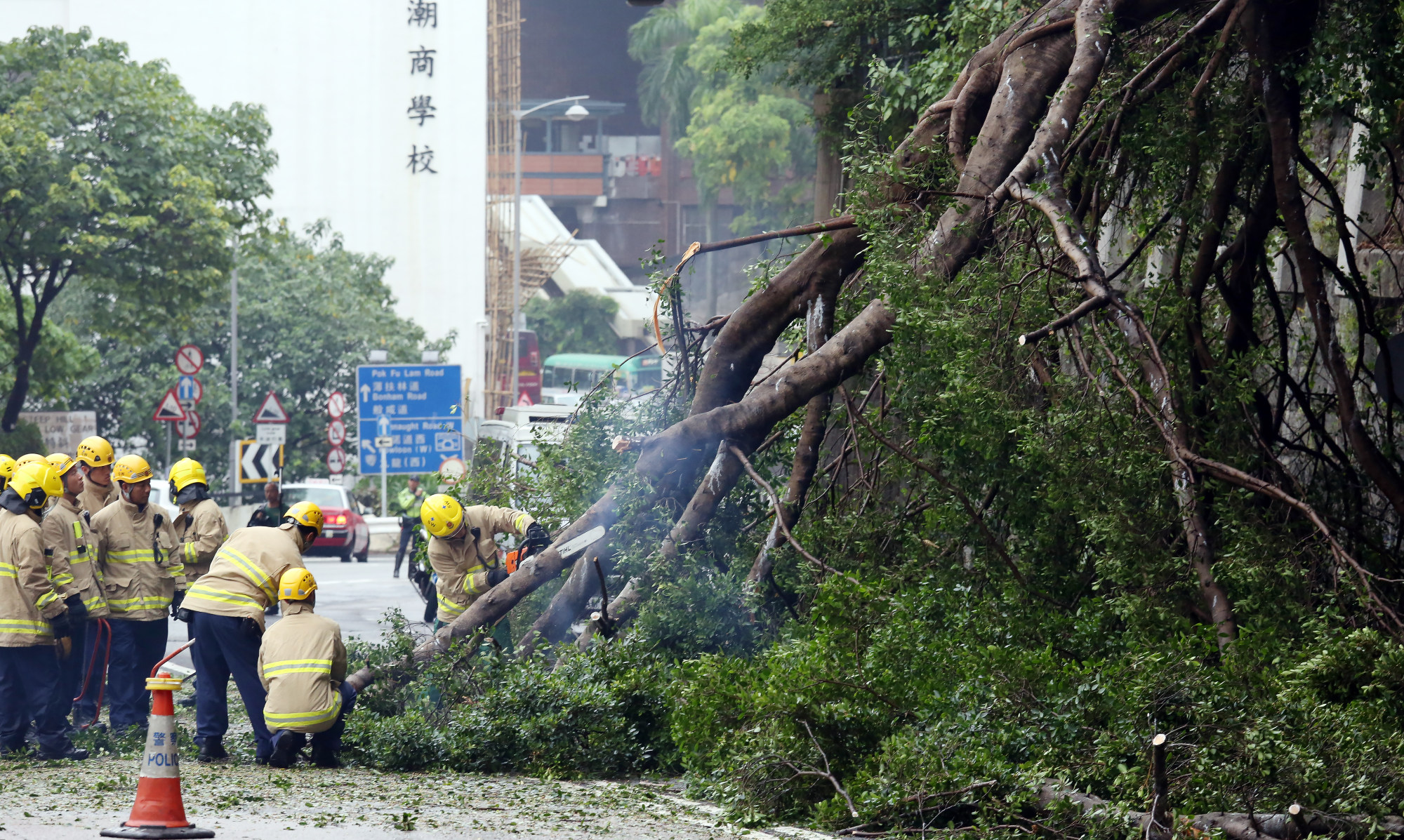 The sensor system keeps track of about 8,000 trees. Once the tilt of a tree exceeds 15 degrees, the system sends an alert to the responsible team. The system detected dozens of trees in danger of collapse during a three-year trial period starting in 2018, and the government has organised another three-year pilot programme for it.
Unfortunately, none of the trees
involved in collapses
this year had the sensors. Each sensor costs an estimated HK$800 (US$103), and the projected cost of expanding the system to every tree in busy locations is HK$1.2 billion. Whether that cost is justified is debatable, but even if the money is spent, poor coordination among government departments means the situation is unlikely to improve.
While the TMO has mechanisms to handle disputes over
tree management responsibilities
and division of labour, there is a lack of accountability. A recent media report said villagers in Yuen Long found a dangerous tree two years ago and contacted several government departments, but they received no response and none were willing to take responsibility. The Leisure and Cultural Services Department only acted to remove the tree after the media report.
The Ombudsman noted in October that
the 1823 hotline
had received more than 2,000 complaints about trees as of March this year, with 80 per cent unresolved for 90 days or more. These delays are not incidental.
Many departments are involved in the process of
dealing with dangerous trees
, from inspections and receiving complaints to closing off locations and pruning or cutting trees. Strong central coordination is crucial to more efficient collaboration.
There are good examples of central coordination. The government developed the Common Operational Picture (COP), a digital platform to help various departments communicate with each other in real time on incidents related to natural disasters.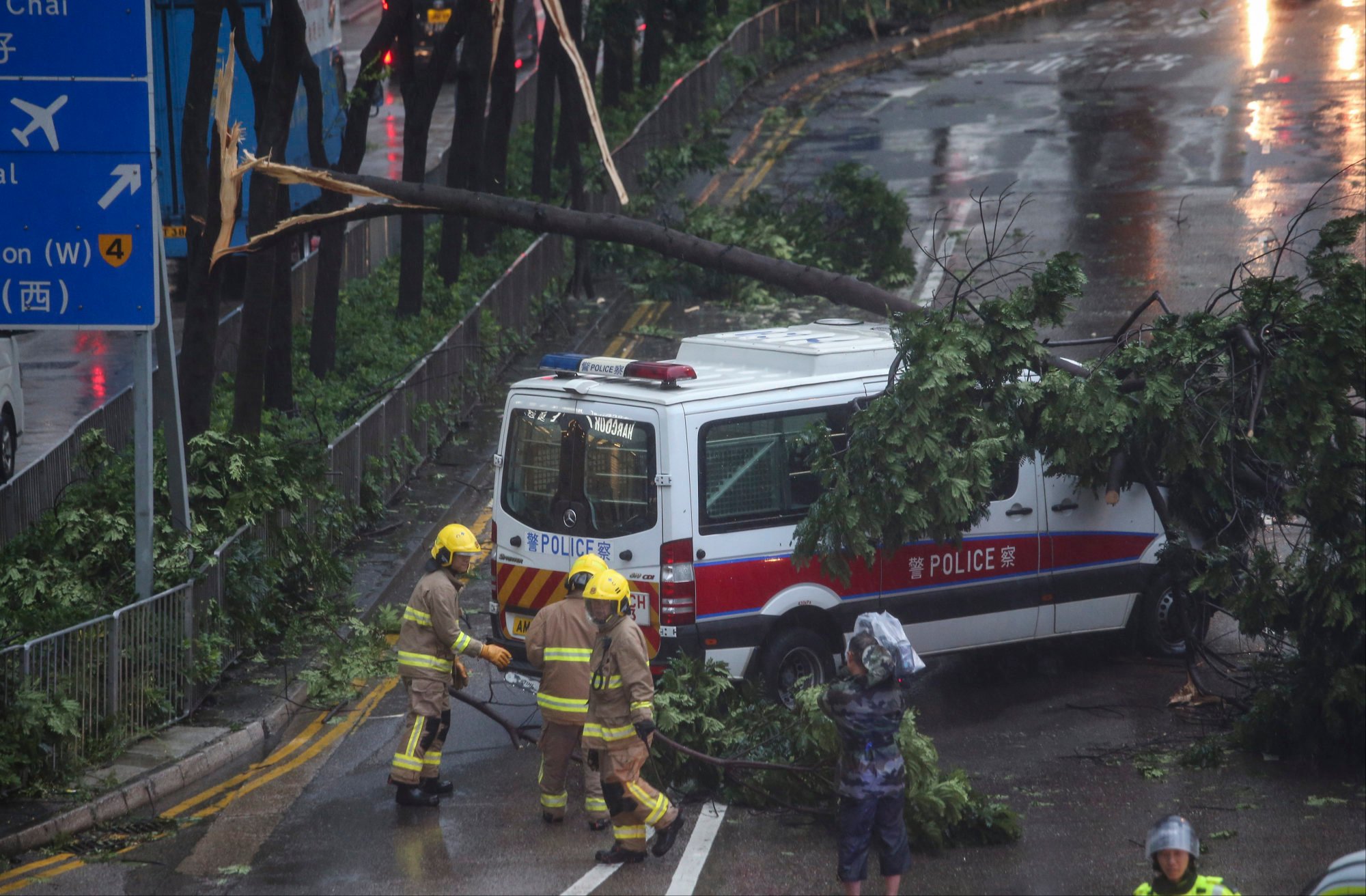 Since 2019, the Security Bureau has joined more than 30 other bureaus and departments in holding annual interdepartmental tabletop exercises. Many departments took part in the exercises to improve preparedness and collaboration in response to typhoons, floods and other severe weather.
The recent
tree collapses
show there is no real-time notification mechanism among departments and that the TMO lacks a powerful coordination tool. As a result, we lost human lives.
The authorities should act quickly by using the COP to efficiently deal with incidents when they occur to stop them from developing into a tragedy. Doing so will help rebuild public confidence in the government.
Dr Winnie Tang is an adjunct professor in the Department of Computer Science, Faculty of Engineering; Department of Geography, Faculty of Social Sciences; and Faculty of Architecture at the University of Hong Kong