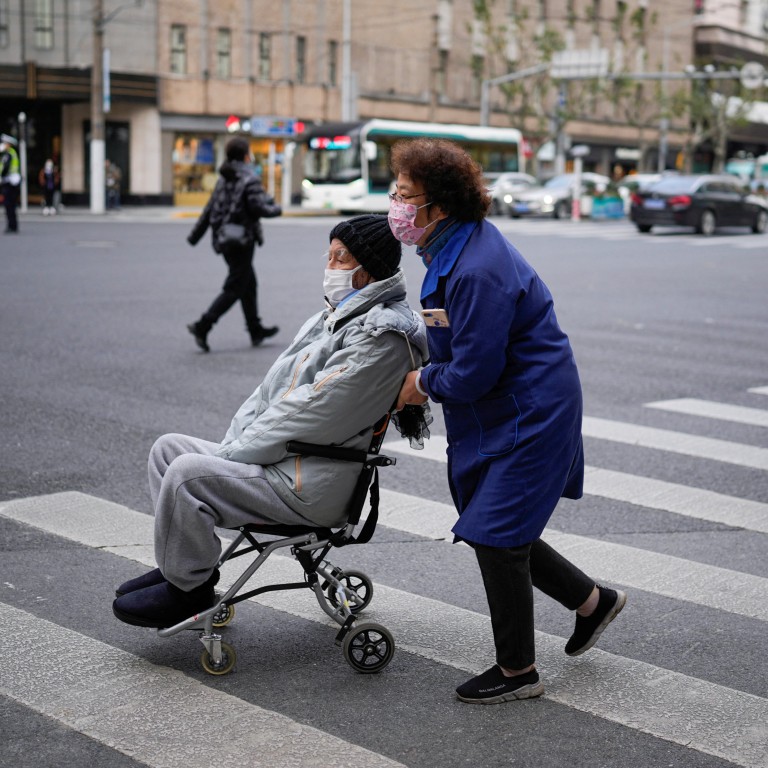 Opinion
Editorial
by SCMP Editorial
Editorial
by SCMP Editorial
As mainland China reopens, Hong Kong offers some valuable lessons
City's painful experience can help authorities across the border plan safeguards and manage the risks that come with living with the virus
As mainland China pressed on alone with its stringent zero-Covid policy last spring, few would have imagined that in less than a year it would be drawing on Hong Kong's experience to manage the risk of changing course in order to ameliorate social and economic disruption.
This means living with the highly transmissible Omicron strain of the virus without a regime of mass quarantine and testing, lockdowns and other strict measures, as Hong Kong has done.
When a fifth wave of Covid-19 hit Hong Kong last February, relatively few of the city's elderly were vaccinated, especially those aged over 80. This was to result in the world's highest Covid death rate for population size.
This risk profile is now mirrored among the 1.4 billion mainlanders, with only 40 per cent of over-80s having had recommended booster shots and fears the Omicron strain and its many subvariants are spreading quickly.
Beijing has no time to lose in learning the lessons from Hong Kong. One is that vaccination against serious symptoms and wearing masks to prevent transmission were paramount in bringing the fifth wave under control.
Another is the futility of the current rampant panic buying of medicines and painkillers for a disease that is mostly mild or asymptomatic, but can affect vulnerable people such as the elderly and the immunocompromised more severely, especially if they are not vaccinated.
As infections surged in Hong Kong as well as the mainland, the city's health chief, too, urged people not to stockpile cold medicines and painkillers since the government would secure sufficient supplies.
As we have reported, analysis of Hong Kong data is helping scientists assess the protection offered by the inactivated vaccines received by most of the mainland population. Models based on the data suggest more than a million elderly people could die if a huge Covid-19 wave hits the mainland, overwhelming the health system.
Leading mainland infectious disease expert Zhong Nanshan says the authorities should ramp up vaccination to avoid an epidemic of infections over the Lunar New Year at the end of January. This is a sensible suggestion, since it is now unlikely people will be restricted from travelling home, and they would be less likely to develop serious symptoms if they caught Covid.
Learning from Hong Kong's painful experience last spring, and implementing the lessons, will not deliver an epidemiological miracle for the mainland. But it could help minimise the human cost and maximise the economic and social relief to be gained from living with the virus.
The authorities should leave no stone unturned to incentivise and educate the huge population, especially the elderly, to have the jab, and ensure adequate stockpiles of vaccines.